11 Oct. 2018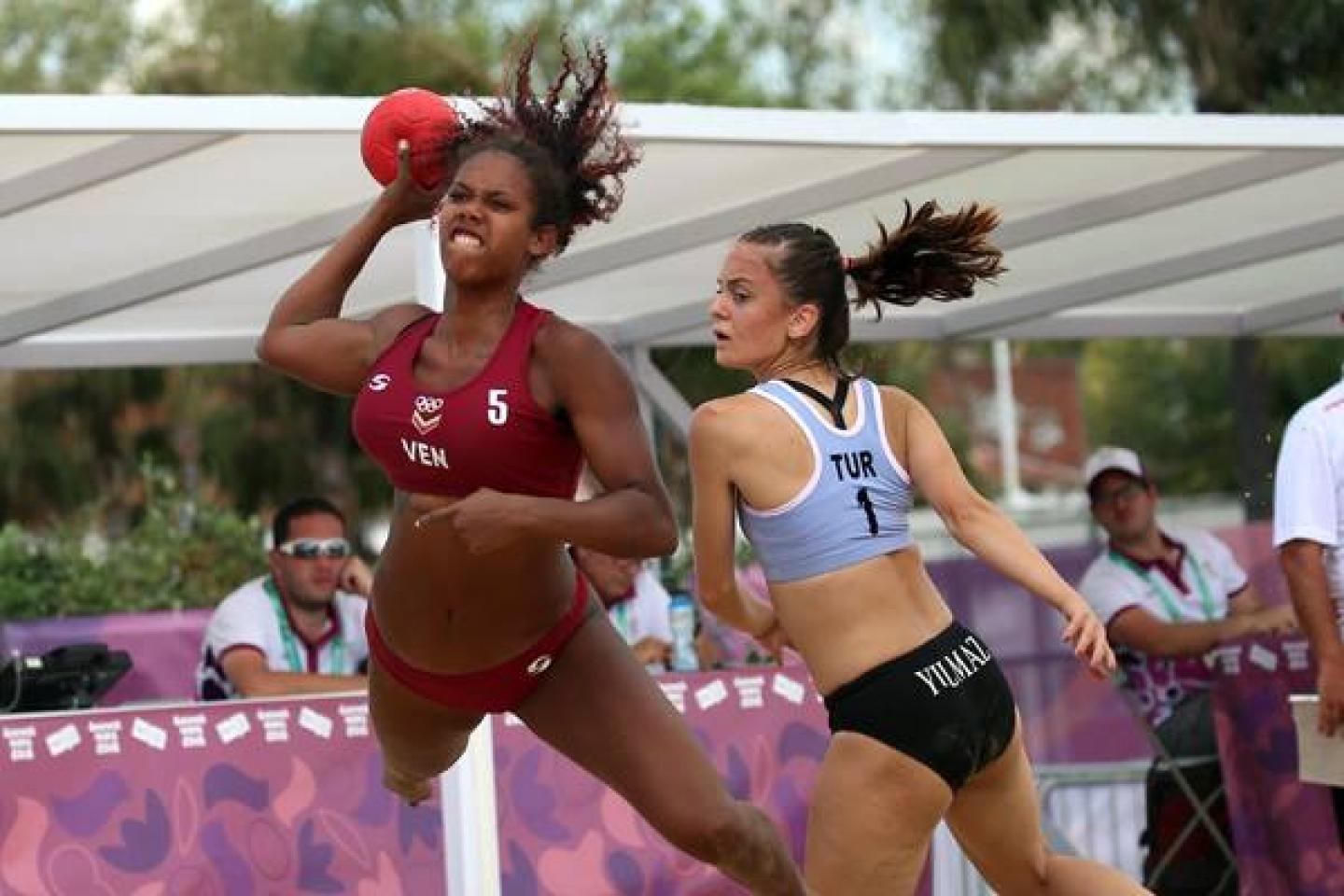 After opening their campaign with a debut match against hosts Argentina, Turkey eventually won their first match in Buenos Aires, against Hong Kong in their final preliminary round clash. Today, they face American Samoa and Russia in the consolation round and 17-year-old centre back Dilek Yilmaz spoke to IHF.info about her experiences on the sand in South America.
IHF.info: What did it feel like to get your first win, against Hong Kong 2:0 (12:10, 18:16)?
Dilek Yilmaz: It felt good. We feel really confident now because we lost matches in the first two days with really bad luck, and, after that win, we are now very concentrated. The goalkeepers especially were key - we won only because of them.
We hope to win the rest of the matches that we have in the next three days.
IHF.info: How hard was it to recover from the disappointment of the shoot-out loss against Paraguay in the previous game to Hong Kong?
Dilek Yilmaz: It was really hard, and we were really sad after it. But we spoke together as a team. We said that i we can recover after this loss, and if we can stand on our feet, then we can do well in the next matches.
IHF.info: What was it like when you faced Argentina in your very first match in Buenos Aires?
Dilek Yilmaz: I had never played in such an atmosphere before – or my teammates – and because of this in the first period we were nervous, but it was a big achievement for us to play in front of these spectators.
IHF.info: When did you start playing beach handball and why?
Dilek Yilmaz: I can say it is really joyful and fun if you compare it with indoor handball, but it also adds a lot of things to my indoor handball too.
I have some big sisters on my indoor, club team who had played beach handball before and I just followed them, starting just over a year ago.
IHF.info: What does it mean to represent your country at an Olympic Games?
Dilek Yilmaz: I cannot speak only for myself, but for the whole team when I say we are very proud to be part of an Olympic Games representing the Turkish flag. This is not only on the court, but outside of the court too we are representing our country in a very good way.