05 Nov. 2021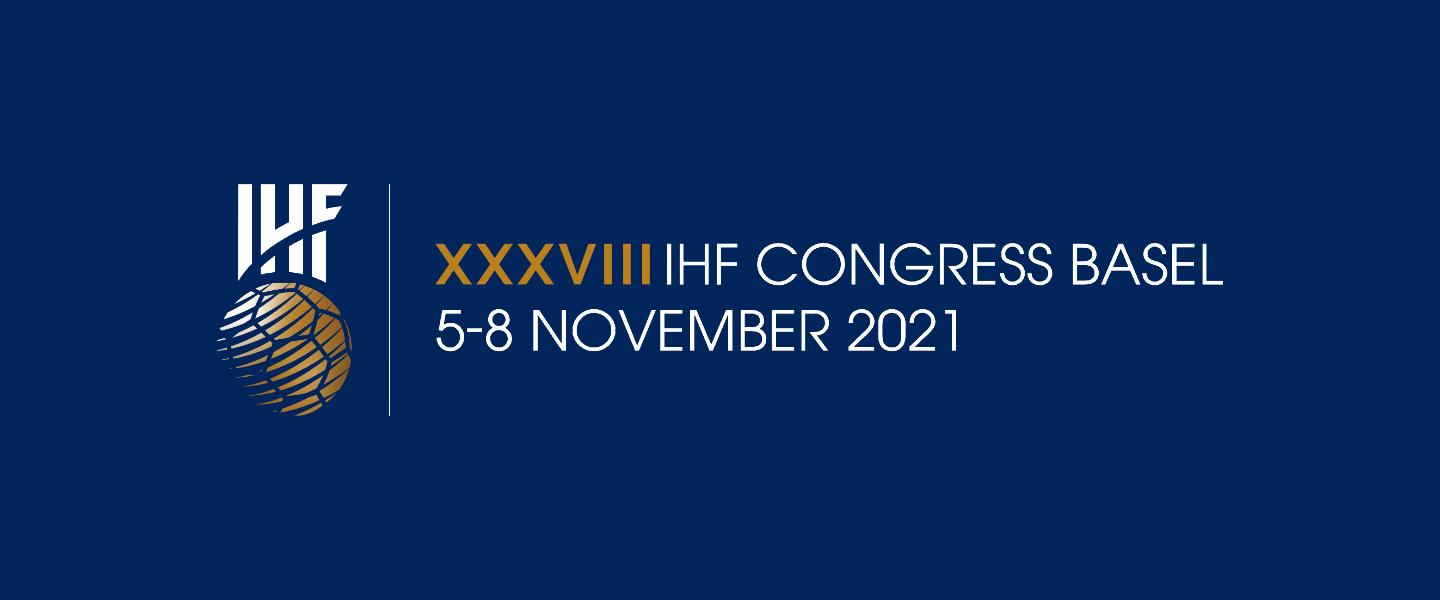 The XXXVIII Ordinary Congress of the International Handball Federation (IHF) will take place on Saturday 6 November, being the first-ever to be taking place virtually – by video conference – due to the on-going development of the COVID-19 pandemic, as well as related travel and entry restrictions affecting the organisation of a physical Congress meeting.
Two years ago, the XXXVII Ordinary IHF Congress took place in Gothenburg, Sweden, where the IHF Member Federations voted on the recognition of the North America and Caribbean Handball Confederation (NACHC) and the South and Central American Handball Confederation (SCAHC) as new Continental Confederations.
Unlike the Congress in 2019, where no elections were held, 2021 is an important year with regard to the IHF Executive Committee and IHF Council positions. Besides the IHF President, 1st Vice-President, Treasurer and two members of the Executive Committee, the Chairpersons of the Commission of Organising and Competition (COC), Playing Rules and Referees Commission (PRC), the Commission of Coaching and Methods (CCM), the Medical Commission (MC), the Commission for Development (CD), the Arbitration Commission (AC), the Arbitration Tribunal (AT) and the Ethics Commission will be elected as well. 
Furthermore, the members of the Arbitration Tribunal, the Arbitration Commission and the Ethics Commission will be voted on.
The agenda for the Ordinary Congress of the IHF also includes items such as presentations on the IHF activities in the past electoral period, confirmation of the IHF programme for the next four years, changes in the Rules and Regulations ratified by the IHF Council as well as various motions from the IHF President and the IHF Council that will be presented and voted on.
The Congress will end with the presentation of the IHF President's Development Awards and other honours. 
Prior to the IHF Congress, on 5 November, virtual meetings of all Continental Confederations will take place.
The XXXVIII Ordinary IHF Congress will be streamed live on the IHF YouTube channel.