03 Nov. 2017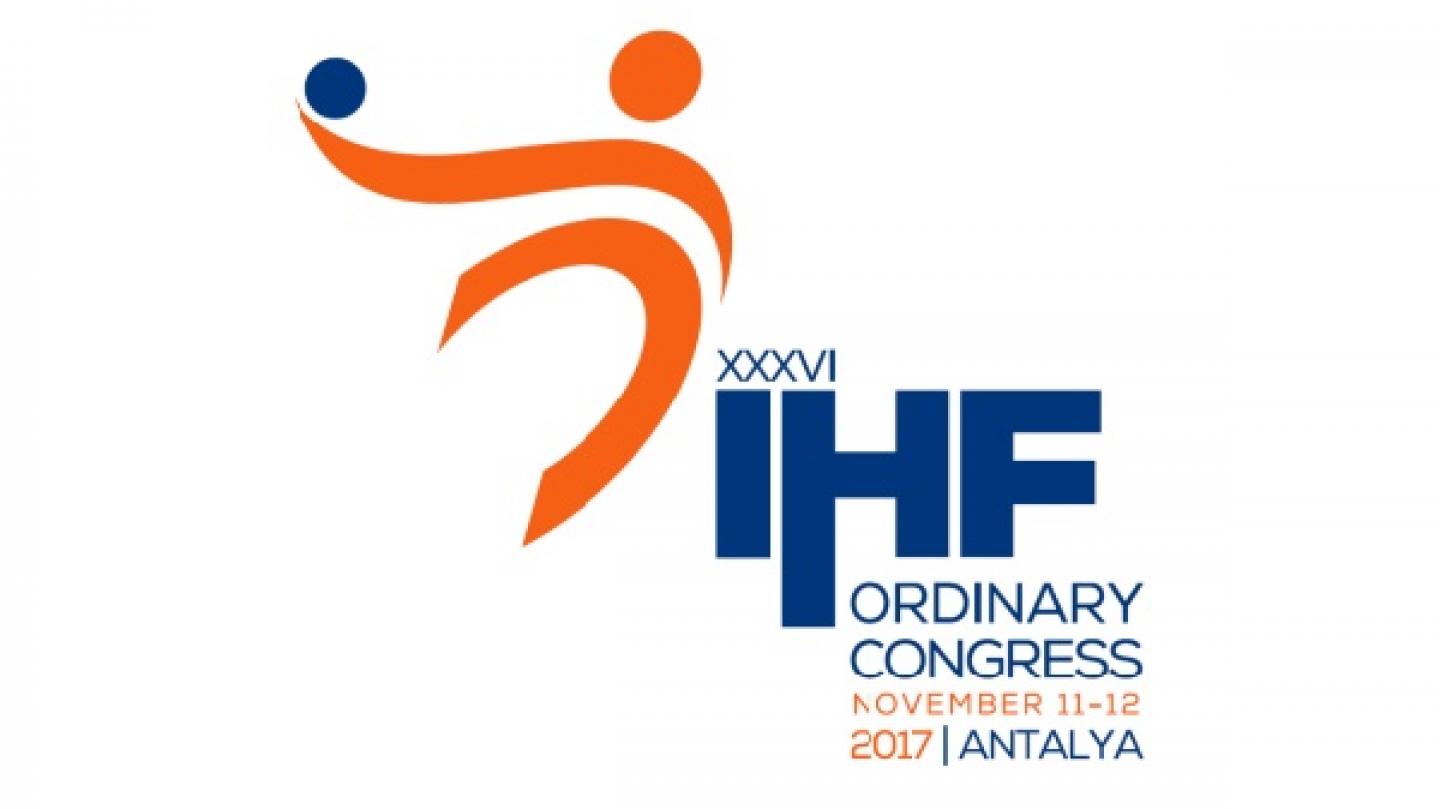 The XXXVI Ordinary Congress of the International Handball Federation will be held in Antalya, Turkey on November 11 and 12, with several important items featured on the agenda.
Two years ago, the XXXV Ordinary Congress and the Extraordinary Congress took place in Sochi, Russia, where seven new nations became full Member Federations: Kosovo, Nauru, Tonga, South Sudan, American Samoa, Palau and Equatorial Guinea. In 2017, Congress will vote on four new applications – full IHF membership for Fiji and Jamaica, and associated IHF membership for England and Scotland.
Unlike the Congress in 2015, where no elections were held, 2017 is an important year with regard to Executive and Council positions. The IHF President, 1st Vice-President, Treasurer, two members of the Executive Committee, and two internal IHF auditors, as well as one substitute, will be elected.
In addition, the Chairman position on various IHF commissions will be designated: the Commission of Organising and Competitions, the Commission of Coaching and Methods, the Commission for Development, the Arbitration Commission, and the Ethics Commission. Vice-Presidents and Council members of continental federations will be confirmed, as will the Chairman of the Athletes' Commission.
Along with the elections, another crucial part of the XXXVI Congress will be the addressing of various Motions, reports on changes to the Rules and Regulations ratified by the Council, confirmation of the IHF programme of activities, and awarding of the Men's and Women's Junior and Youth World Championships up to 2022. The time and place of the next Congress, to be held in 2019, will be scheduled, and the IHF President's Development Award and Honours will be presented.
The full agenda for the XXXVI Congress of the IHF can be found in English, French and German here.