10 Oct. 2020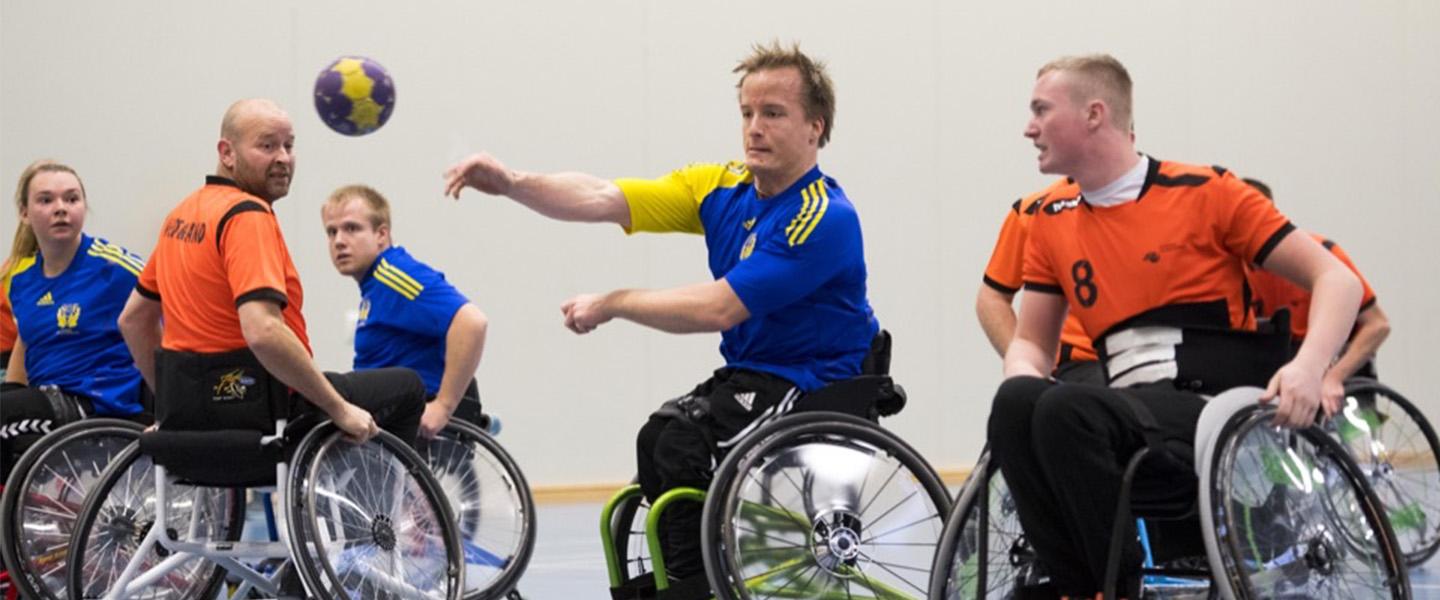 On the weekend of 17 and 18 October, the handball community will have an opportunity to learn more about wheelchair handball, as the IHF will hold a webinar series focused on this discipline. The goal of the series is to inform, attract and motivate the global handball community as much as possible, and for National Federations and individuals that are both active and inactive in the discipline to learn more about the current conditions for wheelchair handball. 
The wheelchair handball webinars will be delivered in two blocks of two hours starting at 13:00 CEST on the respective days. On Saturday 17 October, the content will focus on the history and current situation globally as well as in specific regions, before turning to the IHF rules for six-a-side wheelchair handball. The session will conclude with a discussion on the activation of National Federations and Continental Confederations regarding wheelchair handball. 
The general introduction will be presented by IHF Executive Committee member and Chairman of the IHF Wheelchair Handball Working Group Frantisek Taborsky, before fellow members of the Wheelchair Handball Working Group Jerzy Eliasz (Europe), Flavio Melo (South and Central America) and Minoru Kino (Asia) focus in on specific regions. The rule section will be presented by IHF Wheelchair Handball Working Group member Nicole Rabenseifner. 
On Sunday 18 October, Melo will open the session with a presentation focused on a proposal for four-a-side rules. 
Following that will be presentations on cooperation with National Federations and parasport bodies, with case studies on different countries as follows:
Portugal by Vice-President of the Portuguese Handball Federation and EHF Methods Commission member Pedro Sequeira; 
Brazil by Melo, who is Chairman of the South and Central America Wheelchair Handball Working Group alongside his membership with the IHF group; 
Hungary by Deputy Executive Director of the Hungarian Handball Federation and supervisor of the Hungary wheelchair handball national team Andras Pitz; and
Croatia by national wheelchair handball team coach Ivan Dragic. 
The webinars will be streamed live on Zoom as well as on the IHF Facebook page. On Zoom, translation will be available into Arabic, French and Spanish. 
Join us on Zoom
In order to join the webinars on Zoom, simply click on the respective link and follow the instructions. 
Session 1, 17 October 2020, 13:00-15:00 CEST: https://us02web.zoom.us/j/83966102796
Session 2, 18 October 2020, 13:00-15:00 CEST: https://us02web.zoom.us/j/84753854696