09 Dec. 2020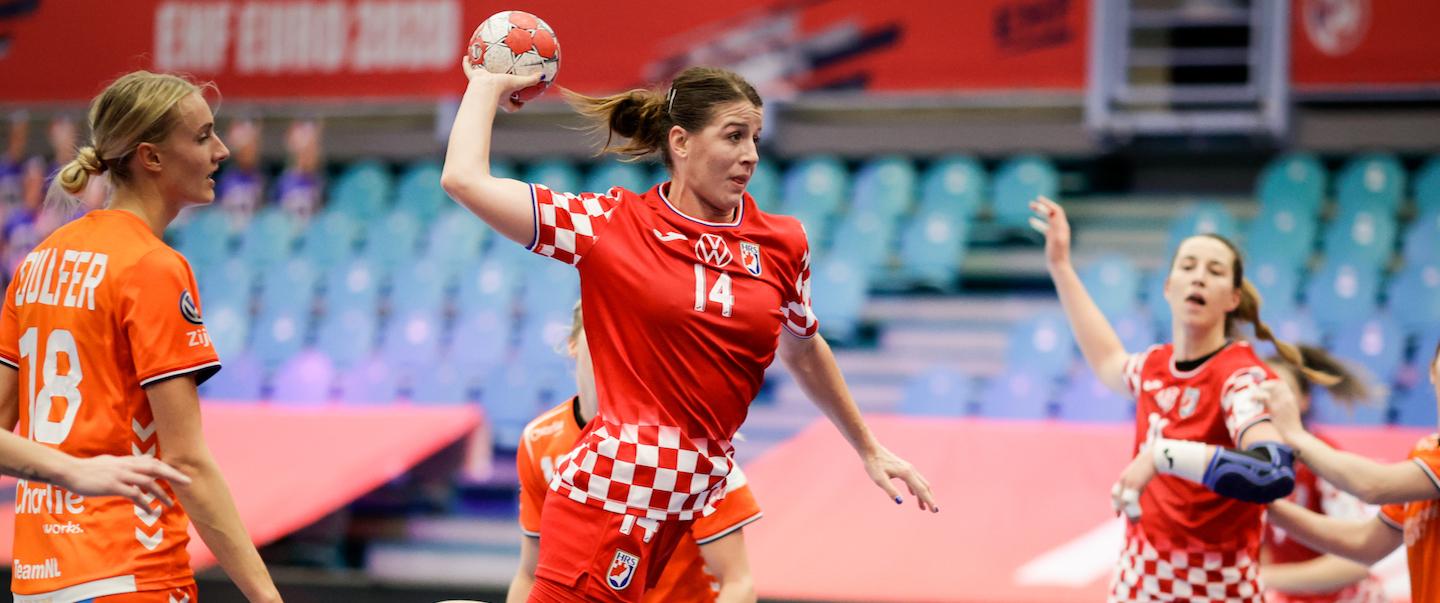 After 24 entertaining matches, the group phase of the Women's EHF EURO 2020 in Denmark concluded on Tuesday 8 December, with 12 teams progressing to the main round – among those 12 are all four teams that played the semi-finals at the 2019 IHF Women's World Championship in Japan.
Four sides – France, Russia, Croatia and Norway – still have a perfect record in the competition, winning their first three games and taking four points into the main round, which will throw off Thursday 10 December in Herning and Kolding.
Back on top after recording their worst placement in 20 years at the EHF EURO 2018 in France (fifth place), Norway have the best attack in the competition, scoring 105 goals in their three games against Poland, Germany and Romania with a superb +40 goal difference.
Led by the co-leader in goals scored of the tournament so far, Nora Mørk (22 goals), the Norwegian side looked unflappable, displaying their trademark style of combining good defence with fast breaks and a free-flowing attack.
Title holders France have also impressed with their world-class defence, conceding only 60 goals in their games, which saw Olivier Krumbholz's side take convincing wins against Montenegro, Slovenia and hosts Denmark.
Somewhat surprising, reigning world champions Netherlands went through a roller-coaster of emotions before sealing their main round berth with a win in the final game against Hungary, 28:24, after losing their first two games against Serbia and Croatia. 
While traditional powerhouses like Norway, Russia, France or Denmark all sealed their main round berth after two games with convincing wins, it was Croatia who have taken the tournament by storm.
With key players out due to the COVID-19 pandemic, Croatia played their part as the perfect underdog, winning their first three games and have a strong chance for their first-ever semi-final berth at the EHF EURO.

The 12 teams that have reached the main round are now preparing for another set of three games each, with Group I being hosted in Herning and Group II in Kolding.
In Group I, France and Russia start the main round with the maximum number of points, four, followed by hosts Denmark, with two points, Sweden and Spain, with one point, and Montenegro, with zero points.
2019 Women's IHF World Championship finalists Spain were on the brink of elimination in the group phase but mustered a comeback against the Czech Republic in the final game of the group phase, finishing the game with a 10:2 run that sealed their 27:24 win.
There is still everything to play for in Group II, where Norway and Croatia lead the way with four points, followed by Germany and the Netherlands with two points each, while Romania and Hungary have a mountain to climb, with zero points before their first games in the main round.
Slovenia, the Czech Republic, Poland – just like two years ago – have been eliminated in the group phase, alongside Serbia, who finished 11th in 2018.
From the main round, the top two teams will proceed to the semi-finals, set to be played in Herning on Friday 18 December.
More information on the Women's EHF EURO 2020 is available on the official website.
PHOTO: European Handball Federation