05 Sep. 2020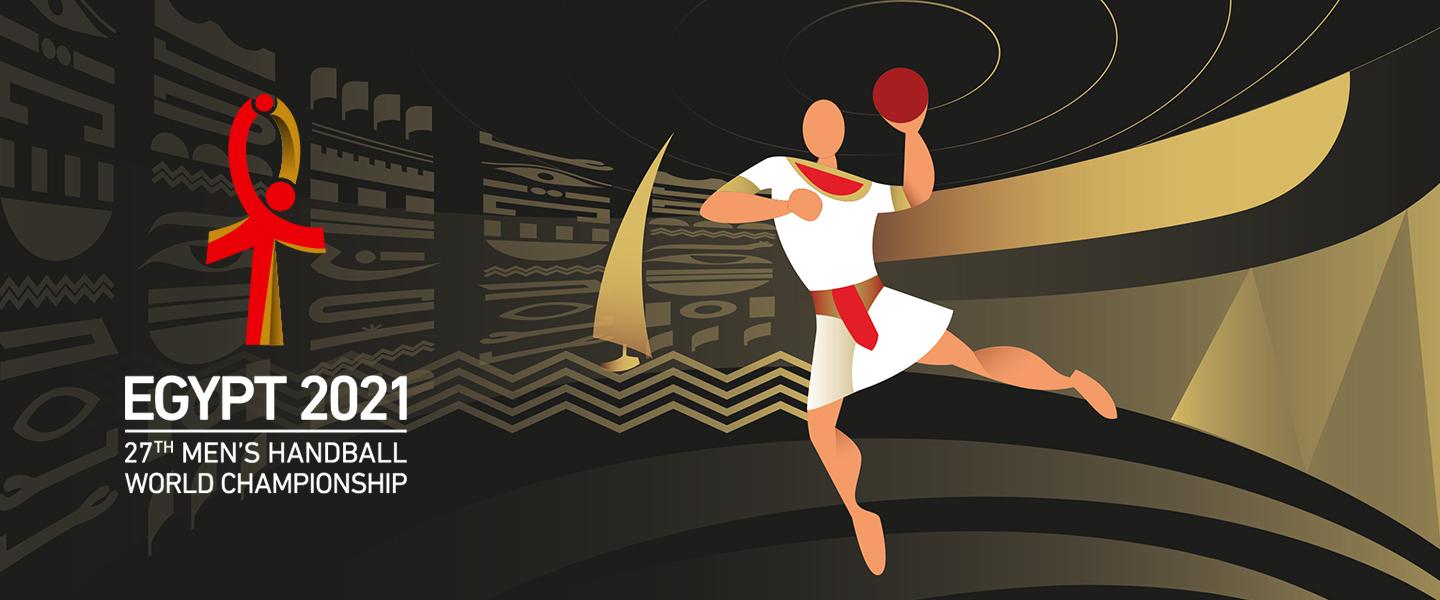 On Saturday 5 September, the eyes of the handball world will be on the Giza Pyramids Plateau in Egypt as the draw event for the 2021 IHF Men's World Championship takes place at the UNESCO World Heritage List site.
The spectacular event will run from 19:00-21:00 (local Egypt time) and will be jam-packed with a variety of special entertainment, inspiring speeches, championship reveals and, of course, the all-important preliminary group draw.
Montasser El Nabarawy, President of 'Tazkarti', the organisers of the Egypt 2021 draw event and one of Egypt's leading event organisers, has promised "to produce a spectacular draw ceremony".
It all starts with a reception featuring live music, with the guests in attendance then joined by the VIPs, who will be welcomed by host, and Egyptian television presenter, Jessy Taha. She will then give the stage to two very special draw presenters: Egyptian actors Engy El Mokaddem and Khaled El Nabawy.
Those in attendance or watching the draw on television or online will then be treated to a 30-minute performance from the multi award-winning and much-loved Egyptian musician and composer Omar Khariat.
A number of speeches then follow, including IHF President Dr Hassan Moustafa, Egyptian Prime Minister – and former handball player – Dr Mostafa Madbouly and Egyptian Minister of Youth and Sports, Dr Ashraf Sobhy.
The next section of the event will then see two entertainment shows, the first using 3D Mapping and the second, featuring a Lebanese alternative dance crew who won season six of the TV programme 'Arabs Got Talent' in April 2019, the 'Mayyas Dance Crew'.
The Egypt 2021 Organising Committee will then reveal the championship mascot, which they have promised will be a "surprise" and will resemble "a mixture between the ancient Egyptian culture and heritage, and the handball sport".
Then, the business end of the draw event will get underway with the draw itself taking place, the full procedure of which, can be found here.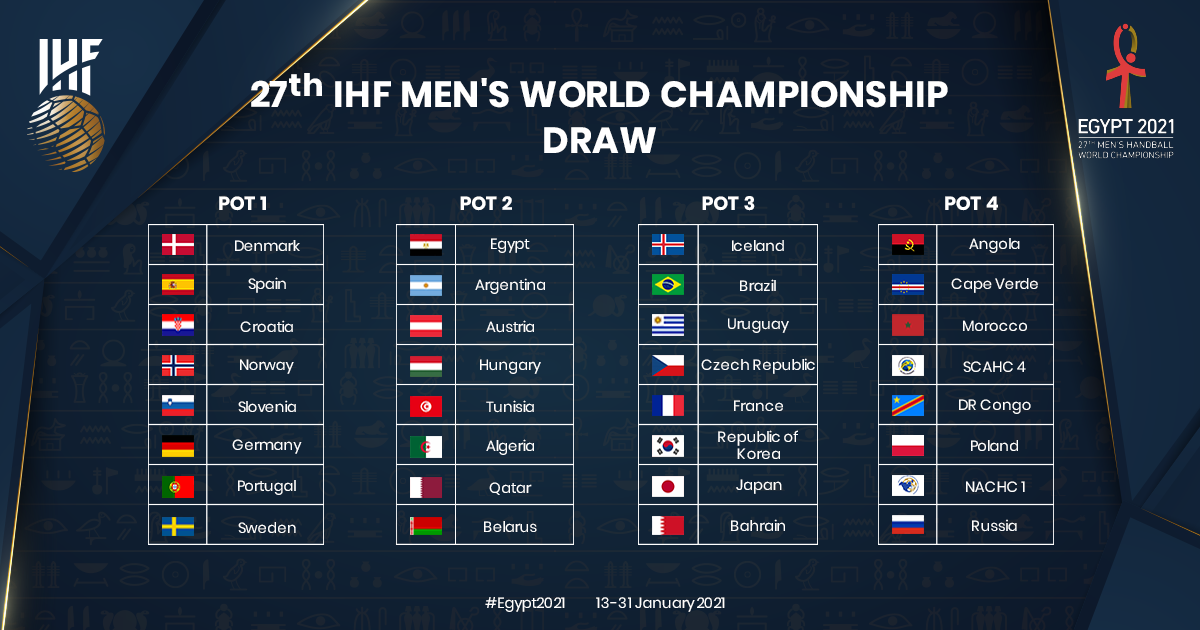 The Egypt 2021 draw event will be shown live on television in Egypt and in selected other territories. It will also be streamed live globally through the IHF YouTube page (geo-restrictions in place).
Everyone attending the draw will be subject to strict preventative measures in light of the COVID-19 global outbreak, with a reduced number of 135 people in attendance. 
About Egypt 2021
The 27th edition of the IHF Men's World Championship – the first IHF World Championship to be played with 32 teams – will take place in Egypt from 13 to 31 January 2021 at four venues, the Cairo Stadium Indoor Hall, The New Administrative Capital Hall, The 6th of October Hall and The Borg El Arab Hall. 
For further information about the 2021 IHF Men's World Championship visit www.handballegypt2021.com.