11 Jul. 2019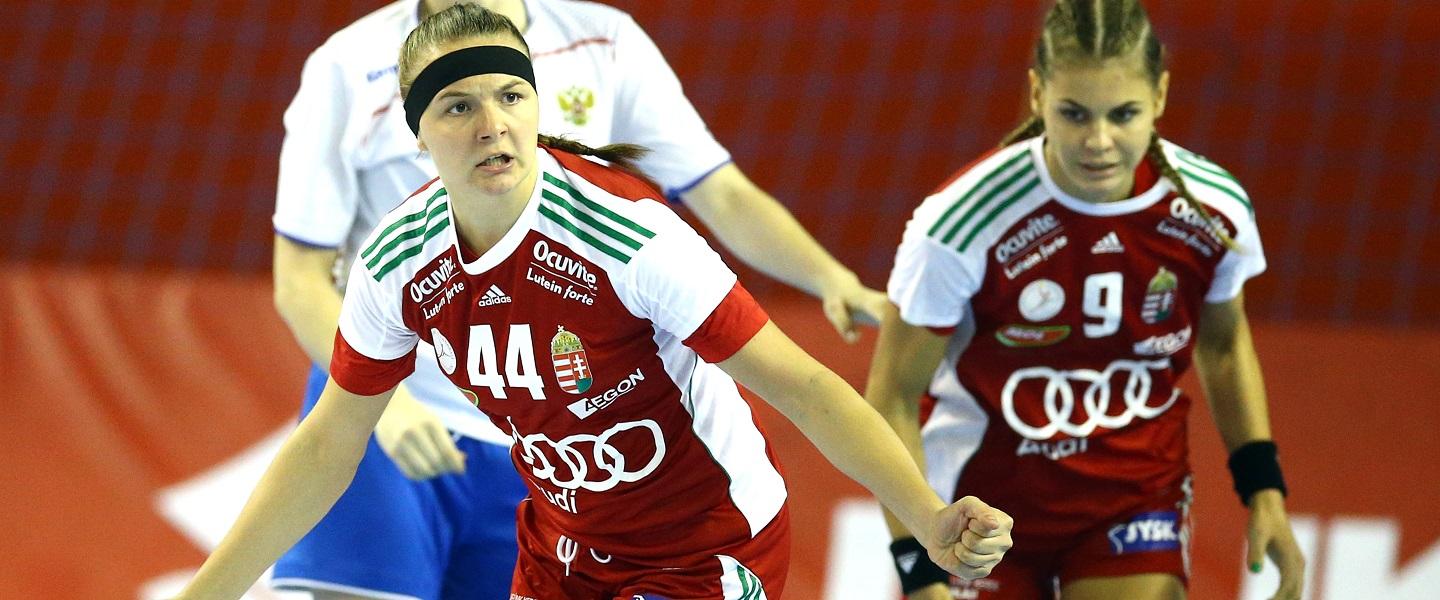 The Women's U19 EHF EURO 2019 throws off today (11 July) in Györ, Hungary, with 16 teams vying for the title. France were the champions at the previous edition in 2017, while the U17 EHF EURO 2017 contested by the teams of this generation was won by Germany. 
Aiming to defend the trophy won by the previous generation, France will start their campaign in Group A. There they will meet Russia, Slovakia and Slovenia in the preliminary round, running until July 14. 
Germany will play from Group B, taking on Denmark, the Netherlands and Croatia. In Group C, 2018 Women's Youth World Championship runners-up Hungary will play Spain, Montenegro and Austria. Group D will feature 2018 Women's Youth World Championship semi-finalists Sweden, as well as Norway, Romania and Portugal. 
At the end of the preliminary round, the teams ranked first and second in each group will qualify for the main round. From there, the top two teams in each main round group will proceed to the semi-finals on July 19, while the remaining teams play a series of placement matches. The bronze-medal match and final will be played on July 21. 
Denmark are the record title holders at the Women's U19 EHF EURO, with four trophies, won in 1996, 2007, 2011 and 2015. Russia have won the title three times, while Romania have claimed the trophy twice and Norway and France have taken one title each. 
If France retain the trophy, they will maintain their impressive position within the continent, as they are the current European champions in the senior age group. 
18 TEAMS IN FIRST W19 EHF CHAMPIONSHIPS
While the EHF EURO takes place in Györ, the W19 EHF Championship events will see 18 national teams play the lower-tier competition. The tournament is split into two, with one played in Kaunas/Klaipeda, Lithuania and the other in Varna, Bulgaria. The championship in Lithuania will take place from July 15 to 21, while the tournament in Bulgaria will be held on July 13 to 21. 
In Lithuania, Czech Republic, Turkey, Faroe Islands and Kosovo will play in Group A. Group B will feature hosts Lithuania, North Macedonia, Switzerland and Georgia. At the championship in Bulgaria, the hosts will start in Group A alongside Serbia, Iceland, Great Britain and Greece. Poland, Finland, Ukraine, Israel and Bosnia-Herzegovina will play from Group B. 
More information on the U19 Women's EHF EURO and the W19 EHF Championship can be found on the official website of the European Handball Federation, eurohandball.com.