10 Jan. 2022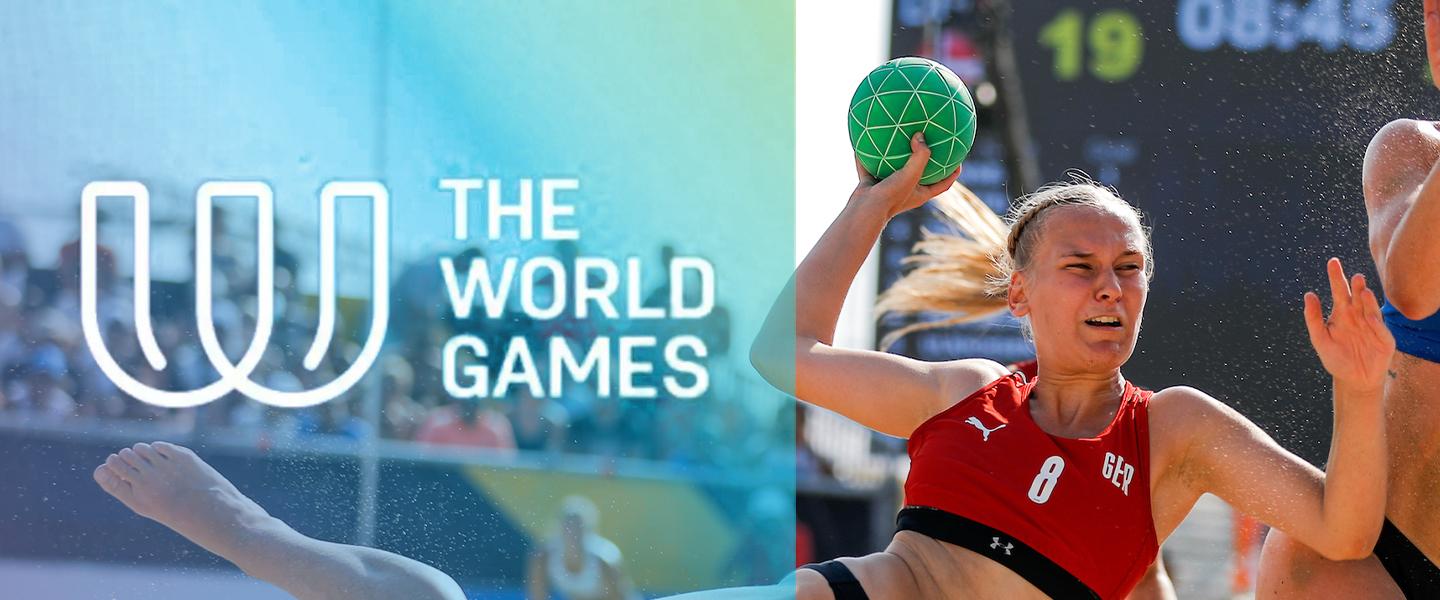 The voting for the 'The World Games Athlete of the Year 2021' is open! For the sport of beach handball, the Germany women's national team were nominated and to show them your support, you can cast your vote now and then again every 24 hours. 
The top 10 highest-ranked candidates at 16:00 CET on Sunday 23 January continue in the race for the prestigious award, with the voting ending on Monday 31 January 2022 at 14:00 CET and the winner being announced shortly afterwards.
How to vote
1. Visit the IWGA voting page here 
2. Go to the Germany women's team / beach handball picture
3. Click on 'Vote' – you can vote once every 24 hours
4. You must vote each time for TWO candidates. Two votes go to your first-choice candidate (Germany women's beach handball team) and one vote to your second choice. If you try to give votes to one candidate only, the votes will not be registered. This is to bring The World Games family closer to each other through introducing athletes to more than just their 'own' fans.
5. Once you have voted, share your vote on your social media channels, using the hashtag #beachhandball and tell all of your friends to vote for the Germany women's beach handball team, too.
About the Germany women's beach handball team
The Germany women's beach handball team won the EHF Beach Handball EURO 2021 in Bulgaria last July after finishing 10th in the previous edition (2019). 
They claimed only their second-ever Women's EHF Beach Handball EURO title this summer, going undefeated through the tournament and beating then defending champions Denmark in the gold-medal match. 
 

The title win was built on the success of the younger-age category teams, as they won bronze at their respective European Beach Handball Championships in 2018 and 2019. 
"I have no words for this team," coach Alexander Novakovic said. "We lost no game, it's unbelievable. Two years ago, we were in 10th place, and now European champions."
Photo: kolektiff / Uros Hocevar