05 Jun. 2023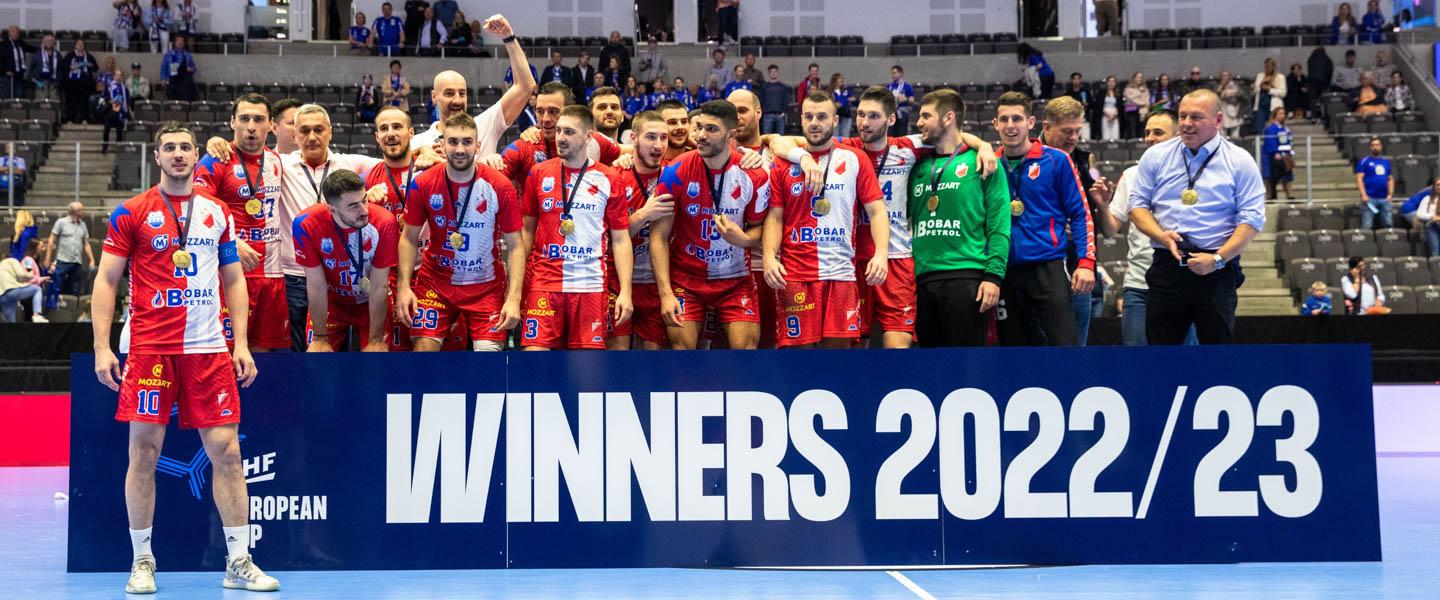 For the first time since 2001, a Serbian team secured a trophy in European competitions after Vojvodina swept the final against reigning champions Nærbø IL, clinching the EHF European Cup Men trophy with a 55:46 aggregate win.
The Serbian side took early control of the doubled-legged tie with a 30:23 home win, leaving Nærbø with a mountain to climb in the second leg, as Vojvodina capped off an entertaining and superb season for themselves.
Nærbø started the second leg strong, taking a three-goal lead, but started to display signs of tiredness as they faltered and left the Serbian side to secure a 25:23 win, which left the question about the title undisputed.
Vojvodina emerged as one of the favourites to win the trophy after an excellent campaign which started in the Qualification Phase 2 with a 75:50 aggregate win over Italian side SSV Brixen.
They sealed nine wins and lost two matches on the way to the trophy, dropping only the away ties against Norwegian side ØIF Arendal (33:37) in the Last 16 phase and the one against Swedish side Alingsås HK in the semi-final (24:25), but their home form always got them going.
In the final against Nærbø IL, Vojvodina were helped by their top scorer in the competition, Belarussian left back Barys Pukhouski, who scored 10 of his 64 goals this season in the doubleheader against Nærbø, including seven goals in the away tie in Norway, won by Vojvodina, 25:23, which secured the title.
On the other hand, Nærbø, which had previously lost only two games on their way to the final, missed the chance to become the first team since Romanian side UCM Reșița in 2008 and 2009 to win back-to-back titles in the third-tier European competitions.
Runar Sandefjord Elite's back Christoffer Rambo was the joint-top scorer of the EHF European Cup Men this season with 68 goals, as many as Nærbø's Theodor Svensgård, with Vojvodina's Pukhouski finishing on the third place, four goals behind the Nordic pair.
Vojvodina became only the second Serbian team to secure silverware in European competitions after RK Jugović Kać secured the Men's EHF Challenge Cup, the competition which was rebranded into the EHF European Cup Men in the 2000/01 season.
Photo: Solveig Jåstad