28 Apr. 2022
Mexico's women and the USA's men have won the second edition of the North America and Caribbean Handball Confederation (NACHC) Men's and Women's Beach Handball Championships, which concluded yesterday (27 April) in Acapulco, Mexico.
With their continental titles, both nations have also booked their tickets for the IHF Men's and Women's Beach Handball World Championships to be held in Greece in June. As runners-up in their respective competitions, Puerto Rico's men and the USA women's team also claimed World Championship spots. 
In addition, Mexico's women also confirmed their spot at The World Games 2022, which will be held in the USA this July, just as well as Puerto Rico's men as the USA are automatically qualified as hosts.
The NACHC Men's and Women's Beach Handball Championships ran side by side on Icacos Beach in Acapulco and featured 14 different teams.
The women's competition saw six nations compete in a round-robin tournament, with Mexico winning all of their four games on the first two days. In the final clash against USA, they confirmed their solid performance with a 2-0 (21:13, 17:16) win, securing the top of the podium. USA were able to secure second place and the coveted World Championship spot narrowly ahead of Dominican Republic and Puerto Rico, with all three teams recording three wins. 
Both the Mexico and USA women's teams will participate in only their second-ever IHF Women's Beach Handball World Championship this summer. 
The men's competition saw the top two teams from each preliminary group meet in the semi-finals.
In an extremely competitive final four, both went to shoot-outs, with Puerto Rico overcoming Trinidad and Tobago followed by the USA seeing off the host nation.
USA went on to beat Puerto Rico 2-0 in the final (26:16, 20:18), with the latter set to make their IHF Men's Beach Handball World Championship debut this summer, while Mexico did claim a medal, securing bronze by defeating Trinidad and Tobago.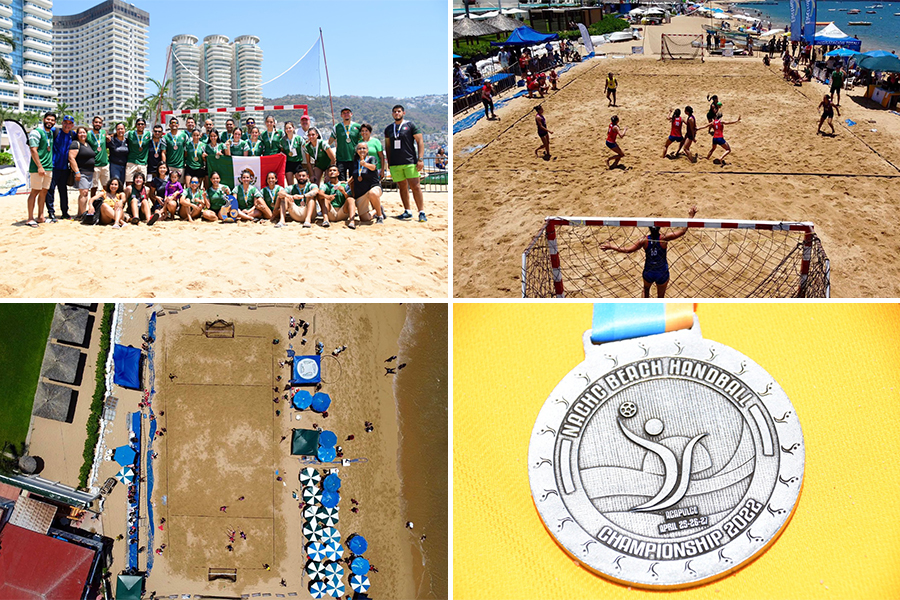 Final rankings
Men's Competition
1. United States of America*
2. Puerto Rico*^
3. Mexico
4. Trinidad and Tobago
5. Dominican Republic
6. Canada
7. Dominica 
8. Saint Kitts and Nevis
Women's Competition
1. Mexico*^
2. United States of America*
3. Dominican Republic
4. Puerto Rico
5. Dominica 
6. Trinidad and Tobago
*Qualified for the 2022 IHF Men's and Women's Beach Handball World Championships
^Qualified for The World Games 2022
Photos courtesy of North America and the Caribbean Handball Confederation