16 Jul. 2019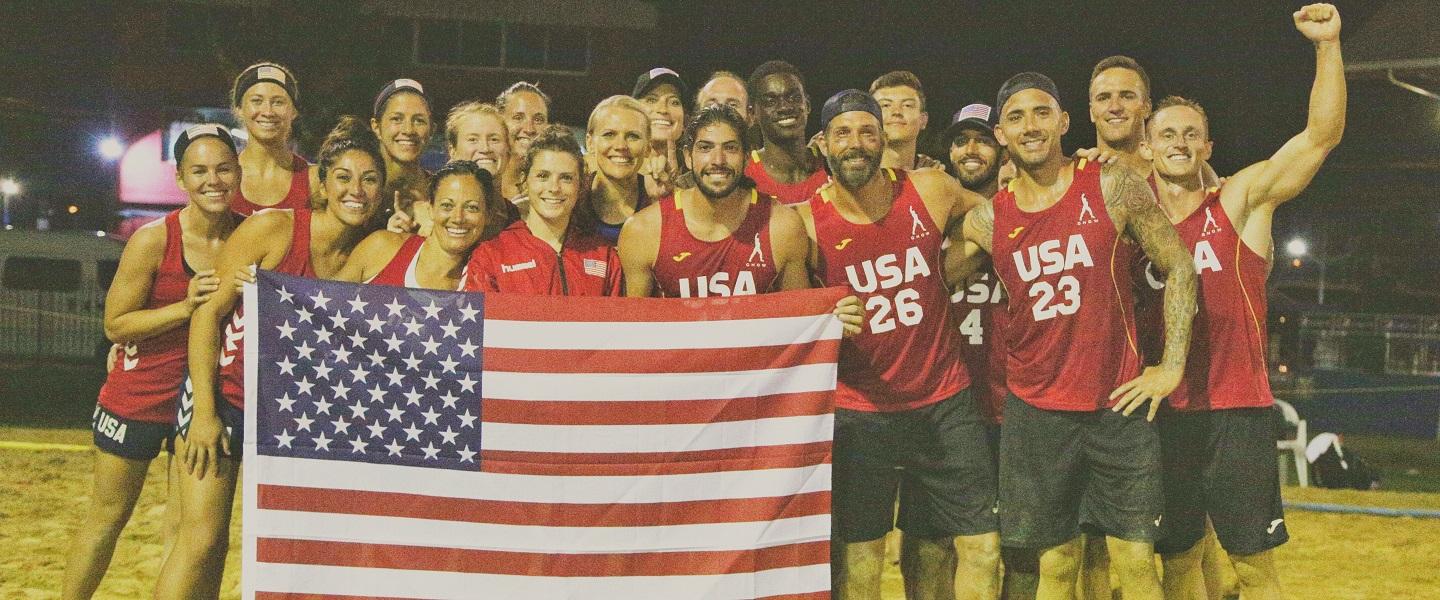 The first-ever edition of the North American and the Caribbean (NAC) Beach Handball Championship completed in Port of Spain, Trinidad and Tobago on Sunday with the American men's and women's team taking gold in their respective competitions.
The championship took place over four match days and featured Barbados (BAR), Dominica (DMA), Haiti (HAI), Mexico (MEX), Puerto Rico (PUR), Saints Kitts and Nevis (SKN), United States of America (USA) and host nation Trinidad and Tobago (TTO) in both the men's and women's competitions. The Dominican Republic (DOM) had entered a men's team but failed to attend the championship, so all of their games were automatically awarded 2-0 in favour of their opponents.
On their journey to double gold, both USA teams did not drop a period, and both beat Mexico in their finals 2-0.
In the men's bronze match Puerto Rico beat the host nation in a shoot-out 9:8, but Trinidad and Tobago's women were able to reverse the result in their bronze final, winning 2-0 against the Puerto Ricans.
The Americans could also boast the two best players in the championship with Ebiye Jeremy Udo-Udoma and Christine Mansour named as most valuable players in the men's and women's competitions respectively, Rene Madson (HAI) and Claudia Macias Hermosillo (MEX) finished as the men's and women's top-scorers while Trinidad and Tobago's Kenwell Eastman (men) and Puerto Rico's Cristina Rodriguez (women) were awarded the best defender title.
The championship acted as a qualification event for both the men's and women's 2019 ANOC World Beach Games in Qatar in October and the 2020 IHF Men's and Women's Beach Handball World Championships in Italy with both the men's and women's USA teams qualifying for the two events as winners and both Mexican teams qualifying for the World Championship as runners-up.