13 Mar. 2023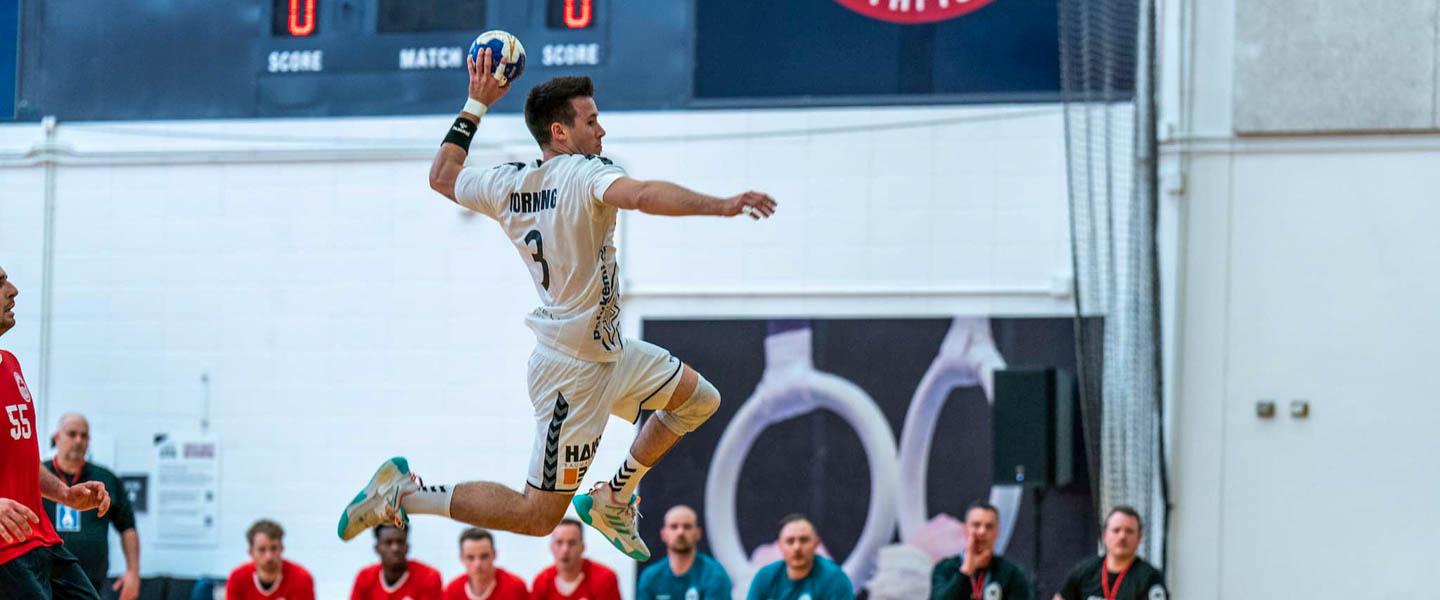 The United States of America men's senior national team has secured its place at the 2023 Pan American Games in Santiago, Chile, after a clear win in a doubleheader against Canada in the North American and Caribbean Handball Confederation play-off.
The Pan American Games Qualifier doubleheader took place in the U.S. Olympic & Paralympic Training Center in Colorado Springs and had a clear favourite in the United States of America, which tried to build on the excellent 20th place finish clinched recently at the 2023 IHF Men's World Championship, where they ended up in 20th place, also securing their first-ever win in the competition in the process.
In the first match, Canada stayed close to the USA only for 20 minutes, when the hosts boasted a 13:11 lead. USA jumped to an 11:3 run to extend their lead to 24:14 at the break while absolutely dominating Canada defensively in the second half.
Canada could not score more than three goals in the last 30 minutes. Therefore, USA jumped to a clear 40:17 win, basically ending every discussion about which team earns their ticket to the 2023 Pan American Games.
In the second match, the USA delivered another clear win (34:17), controlling the match from start to finish, as Canada had too little to offer on the attacking side of the game.
With a clear 74:34 win in the doubleheader, the United States of America qualified for the 2023 Pan American Games, a qualifying event for the 2024 Paris Olympic Games.
Eight sides will be present in the competition, which will take place in Chile's capital Santiago between 21 October and 1 November, with the winner securing the berth for Paris 2024.
In the men's competition, USA will be joined by hosts Chile, Brazil, Argentina and Uruguay, with the other three spots still open. At the same time, the women's tournament will see Chile, Argentina, Brazil, Paraguay and Canada fighting for the berth, with three teams still to clinch their berths.
Canada women's national team secured their position with a 44:31 doubleheader win against the USA in the same play-off as in the men's category, which was played last November.
This is the seventh time the USA men's team will be part of the Pan American Games, with the American team taking one gold medal, in 1987, and two bronze medals, in 1991 and 2003.
Photo: US Handball Federation