09 Aug. 2019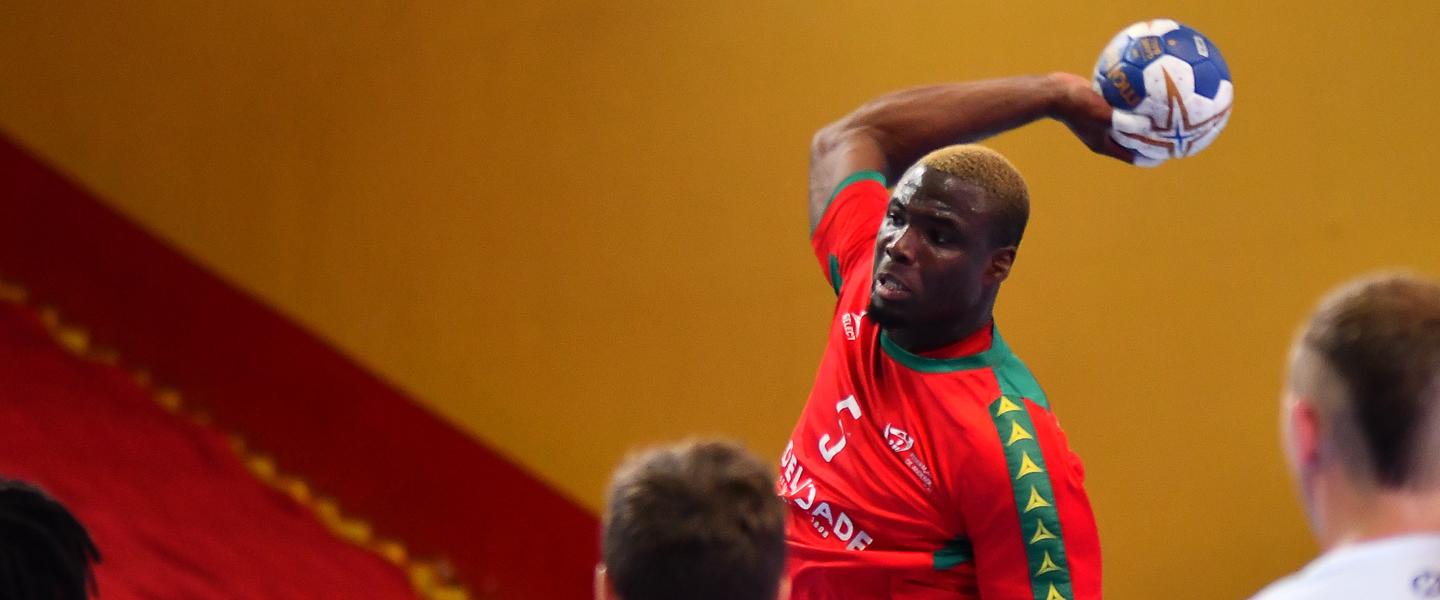 Both European sides went into this clash with two wins from two, but Portugal emerged with both points after leading for the majority of the match to move to the top of group D, above Iceland.

GROUP D
Iceland vs Portugal 24:28 (10:15)
Boris Trajkovski Arena, Skopje
The first 39 seconds of this match saw nearly everything happen with a two-minute suspension handed out to Iceland's Tjorvi Gislason for a foul, their goalkeeper Sigardur Oskarsson receive treatment and a seven-metre penalty converted by Portugal's Vitor Talmazan.
But Iceland came back and had the initiative until the 11th minute (5:4) as their 6:0 defence resisted the Portuguese attack which had been so effective in the second half last time out against Serbia.
However, the Icelandic team would fail to score for the next five minutes as Portugal rounded-off their comeback with a 4:0 run, capped off by a superb full-court in-flight by Diogo Ferreira after Talmazan had set him up from Portugal's area following an Iceland attack hitting the post.
Ferreira was injured in the process and went off the court for some medical attention but returned later as Portugal eventually broke free before the break, scoring two quick goals as Iceland started thinking about the half-time break a little bit too early.
Despite the best efforts of the impressive Haukur Thrastarson, his Iceland side could not get back into the game closer than two goals in the second period even though Portugal coach Carlos Martingo took a relatively early second time out (37th minute – 16:13) to adjust things.
24:20 ahead in the 54th minute, Portugal looked to have banked the two points as Heimir Rikardsson called a time out for Iceland to mount one last comeback, But when Thrastarson failed to get past Alexandre Magalhaes in the Portuguese goal with the next attack, the cheers from the Portugal bench were a clear indicator of where the points were heading.
Iceland knew the game was up and promptly allowed Portugal captain Filipe Morais the freedom of their defensive line to shoot home and make the difference five goals with five minutes remaining (25:20) to leave his side as the only undefeated team in the group.
Best Player of the Match: Daniel Neves (POR)

Photo: WCH 2019 / Filip Viranovski