07 Aug. 2019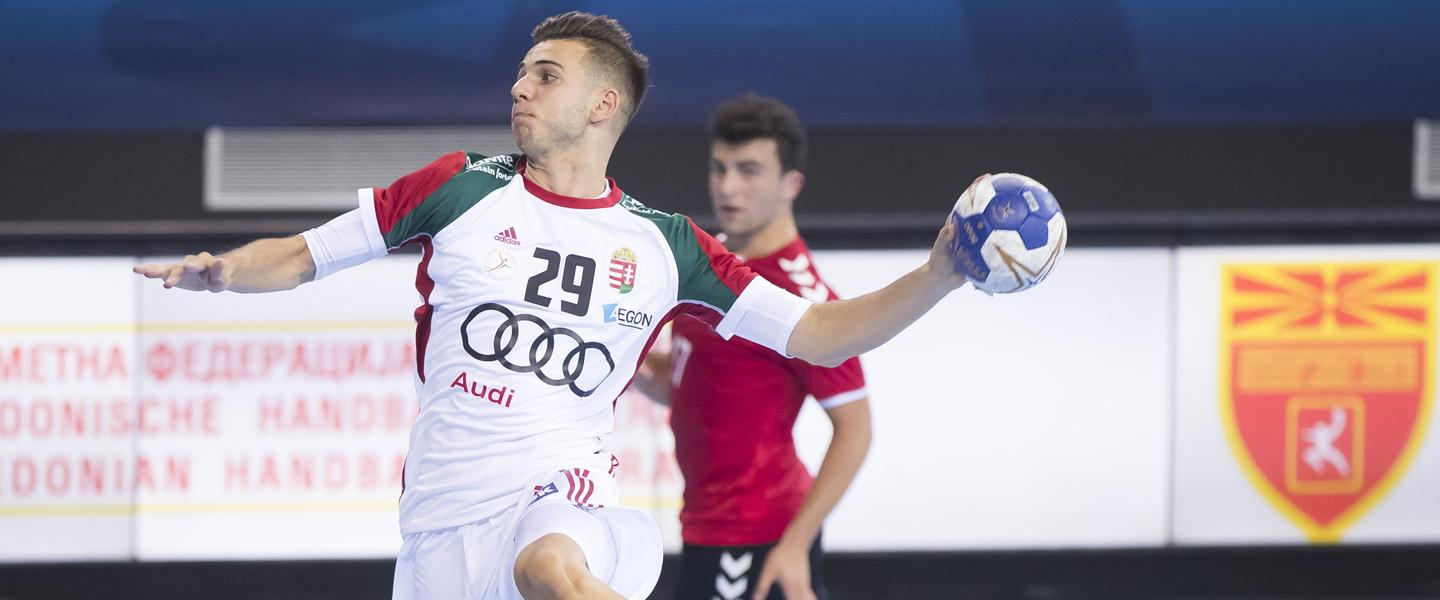 After beating Chinese Taipei yesterday, Hungary made it two wins from two games, defeating Canada 41:13 in the Jane Sandanski Arena in Skopje.
The North Americans got off the mark in this game after eight minutes, but by then it was 4:0 to Hungary already as the Europeans went on to lead by 12 at the break (18:6) and then finish with a 23 goal victory.
GROUP B
Canada vs Hungary 13:41 (6:18)
Jane Sandanski Arena, Skopje
Just before the quarter of an hour mark Hungary goalkeeper Benedek Nagy saved out on the right-hand edge of his area before sprinting over to the left side to gather the rebound, but as Derek Ronald Brunet went in to attempt to sink home the players collided.
The innocent coming-together saw Nagy eventually leave the court after receiving treatment to a head injury and he later left the arena for further check-ups.
That pause in the game had stopped the flow, but by that point it was 9:2 to Hungary already and they ended the half 18:6 up with nine different scorers.
At the end of the match, Zachary Ouallouche was helped off the court by his teammates, limping, and his coach Ludovic Roucoulet will be glad of the rest day tomorrow as his looks to patch up his already-depleted squad ahead of their clash with Sweden on Friday.
After beating the North American debutants tonight Hungary now face a test at the opposite end of the scale, when they take on title-holders France on Friday in the lunchtime throw-off.
Best Player of the Match: Bence Hornyak (HUN)