29 Oct. 2019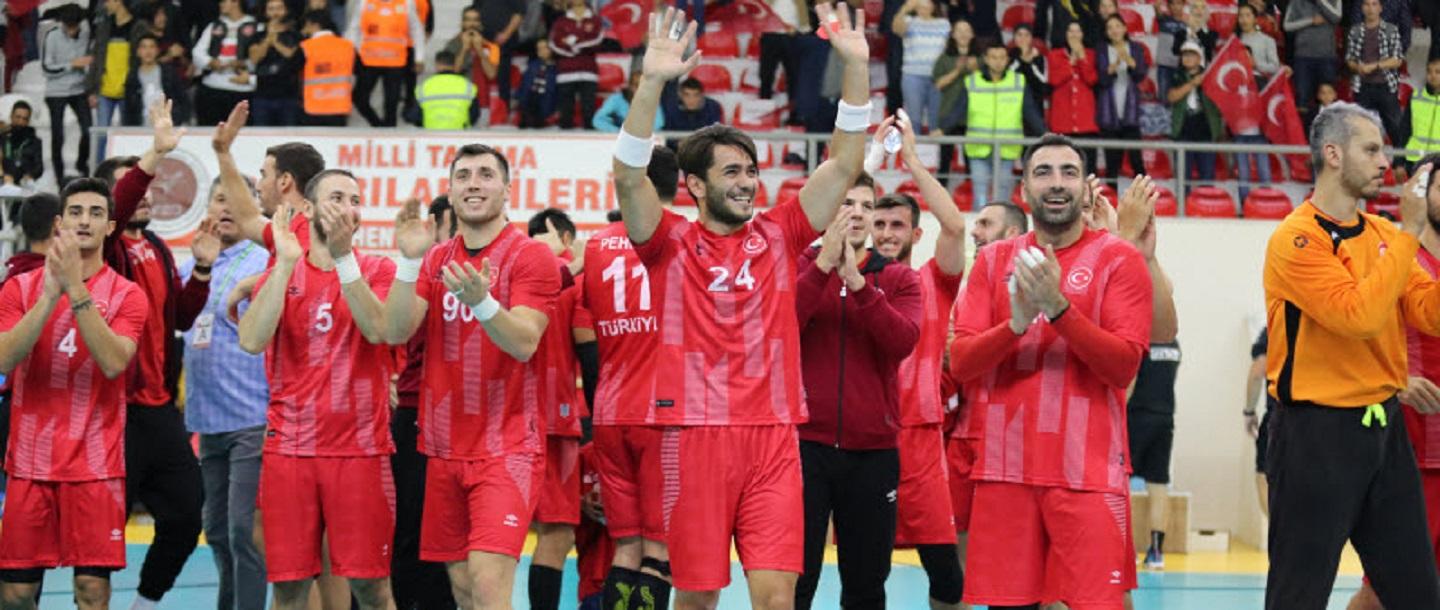 Turkey is the first nation through to the second European qualification phase for the 2021 IHF Men's World Championship after defeating Belgium 33:24 in the last game of the three-nation qualification tournament in Eskisehir on Sunday night. 
Turkey's victory followed their win in the opening encounter versus Estonia on Friday, whom Belgium also won against. Therefore, both Belgium and Turkey entered their second and final clash at the tournament with two points, and it was the hosts who secured the win in the critical match and thereby took their points tally to four – securing first place on the Group 4 table.
Turkey progresses to the intermediate stage of the European qualification for the 2021 World Championship in Egypt, which will be a series of two-leg play-offs in April 2020. From the intermediate stage, the winners will continue to the final play-offs in June, where the continent's nine places at Egypt 2021 will be decided. 
It is therefore still a long road for Turkey, in their quest to secure what would be their first World Championship berth. Greece also took the first steps along this road over the weekend, as they recorded two wins in Group 2 of the first qualification phase. 
Group 2 is the only one of the first qualification phase to be played in a home-and-away format with the matches spread out over the coming months. The first two of a total six rounds were played on Wednesday, 23 October and then Sunday, 27 October, and saw Greece defeat Cyprus in Nicosia then Israel in a close encounter in Kozani. 
Greece now has four points, sitting in front of Finland and Israel with two each. Israel's points were earned through a one-goal victory over Finland, while Finland defeated Cyprus decisively in their second match. All the top scorers of the phase so far come from Group 2, with Estonia's Mait Patrail leading on 17 goals. 
The remaining Group 2 matches will be played in January 2020, when Groups 1 and 3 take the court for their first games at tournaments in Luxembourg and Italy, respectively. All three of the groups, which feature four teams rather than three as was the case for Group 4, will conclude by 12 January, when the remaining three teams to join Turkey in the intermediate stage will be confirmed. 
More information on the European qualification stage for the 2021 IHF Men's World Championship in Egypt can be found on the EHF website. 
PHOTO: Turkish Handball Federation / Ekrem Özsoy