01 Apr. 2021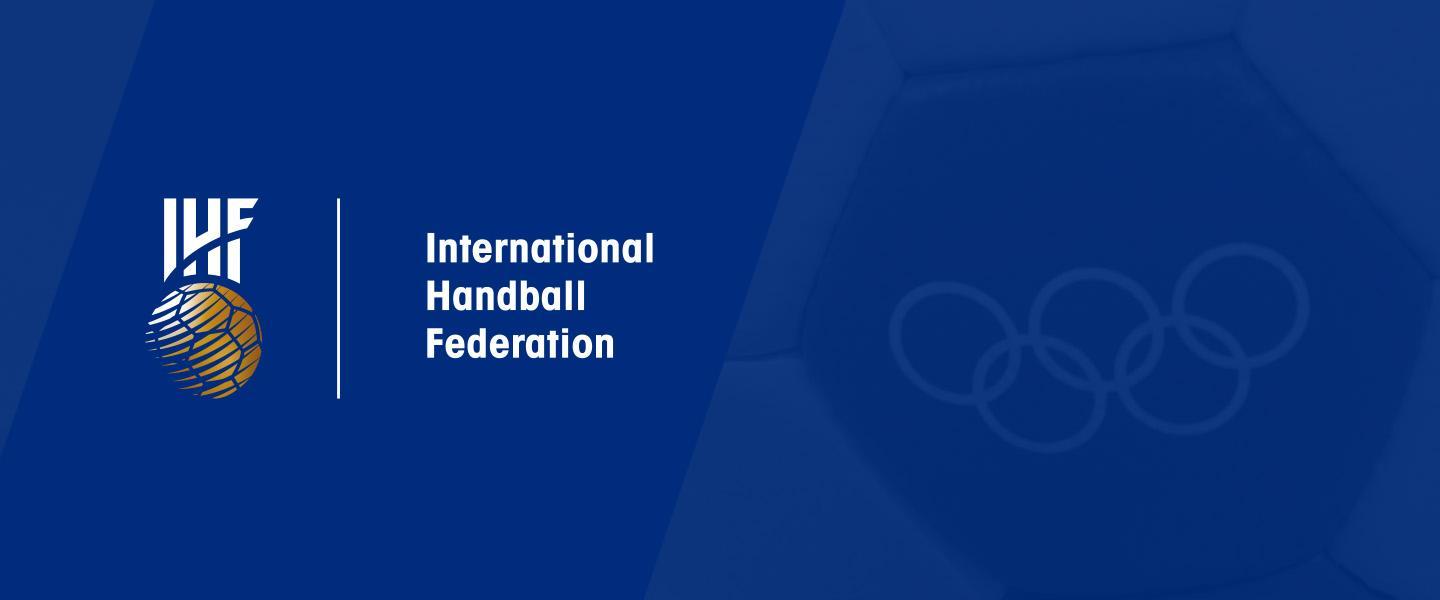 Earlier today, the draws for the Men's and Women's Handball Tournaments of the Olympic Games Tokyo 2020 were completed at the Head Office of the International Handball Federation (IHF) in Basel, Switzerland under different circumstances than usual due to the current COVID-19 restrictions in place around the world.
Using Zoom, and streamed live on Facebook around the world, IHF President Dr Hassan Moustafa introduced the event where he was joined by IHF Competitions Director Patric Strub and Camille Guichard from the IHF Competitions Department, as well as Japan Handball Association Secretary General Takashi Taguchi, Japan men's national team coach Dagur Sigurdsson and Japan women's national team coach Ulrik Kirkely.
A replay of the draws can be seen here.
Thanks for support and good luck
In his introduction speech, Dr Moustafa praised the organisers of recent events and paid tribute to the people involved, before thanking the ongoing support of the International Olympic Committee (IOC) and wishing everyone involved with Tokyo 2020 good luck.
"We had success with our concept for the 2021 IHF Men's World Championship in Egypt, with around 70,000 people involved, and also the very good success of the Tokyo Handball Qualification 2020 tournaments in five countries," he said.
"So, in the name of the IHF, I want to give my gratitude and my thanks to all those people around the qualification tournaments and Egypt 2021, especially the governments: the government from Egypt who did a very good job to make Egypt 2021 a success, and also the very good co-operation we had for the organisers from the five countries who organised the six qualification tournaments. 
"I also want to give my gratitude to the Governments in those countries too: Germany, Montenegro, Spain, France and Hungary. They did a very good job and I want to give my thanks in this very bad time for all of us.
"All of us in the IHF family have already adapted ourselves with COVID-19. Here, I want to give my thanks also to the IOC and Dr Thomas Bach, who is always around us, and asking about qualification and the world championship, working with us to help and support handball worldwide to develop our sport. I want to give my thanks to all of you. Very good luck and see you all in Tokyo."
The men's draw
In a perfect start to the draw, the first team drawn for Tokyo 2020 were a team appearing at their very first Olympic Games and the first-ever team from their nation to qualify through to an Olympic Games – Bahrain. They were then followed by Argentina, Egypt, Spain, Portugal, Germany, France, Sweden, Denmark and Norway before Japan were given a maximum of five minutes to decide which group they wanted to be in, but Sigurdsson – with his players in training camp in Japan – needed only 60 seconds to decide, choosing group B.
"The players here at the back of me chose group B," said Sigurdsson acknowledging the full room behind him. "Absolutely," he added when asked to confirm his players had chosen the group. "We more or less let them choose, only if they did the wrong choice I would have taken command.
"Obviously, it is going to be a very tough group for us, both groups are extremely difficult. These are the top 12 nations more or less in the world. It's going to be very attractive for the Japanese fans to have games against teams like those especially like Denmark as world champions coming with the big stars like [Niklas] Landin and [Mikkel] Hansen. These are the players that fans know and I am really happy that they will have the opportunity to see them live here in Tokyo."
Sigurdsson also updated on the Japan men's preparation ahead of Tokyo 2020.
"We have started the preparation but our biggest challenge is that we don't have games at the moment [as] Japan is still 'closed' (due to COVID-19 restrictions). So, we are still trying to find a solution to get test games for before the Olympics. 
"I am sure that some of the nations will arrive early for their preparations, so we will try to pick up some games against those teams who are in the other group and maybe from tomorrow we will start to call those teams in group A and check if we can have some games."
Group A: Argentina, Spain, Germany, France, Norway, Brazil
Group B: Bahrain, Egypt, Portugal, Sweden, Denmark, Japan
The women's draw
The previous Olympic Games host nation Brazil were the first team drawn in the women's tournament. They were followed by Angola, Republic of Korea, France, Hungary, Norway, Montenegro, Russian Olympic Committee, Netherlands and Spain.
And just 15 minutes after Sigurdsson had confirmed the Japan men's team group, women's coach Kirkely, speaking from his home office chose group A.
"It's two very tough groups, [and there is little difference] when you're talking about maybe the 12 best nations in the world," said Kirkely after the draw.
"Everything will be tough, it will also be tough in group A, we know that but we are looking forward to playing these Olympic matches in Tokyo. For our fans it will be amazing to see the best players. With a group including Norway, and their players who have won a lot of medals, [plus] it will also be interesting to play against Korea in Japan.
"It is a big thing for us to play the Olympic Games in Tokyo this summer," he added in response to Japan's women's making their second-ever Olympic appearance, following their 1976 appearance. 
"We have two very good world championships behind us, in 2017 and 2019. The last one in Kumamoto, in 2019, is very close to our hearts because it was also home soil and we had a good feeling about that and we have had good results so we are looking forward to Tokyo."
Group A: Angola, Republic of Korea, Norway, Montenegro, Netherlands, Japan
Group B: Brazil , France, Hungary, Russian Olympic Committee, Spain, Sweden
The draw was concluded with Strub adding that he was "looking forward to seeing you very soon in Tokyo," and soon it will be, with the first game throwing off in 114 days.
Tokyo 2020 match information
The Tokyo 2020 handball competitions start on Saturday, 24 July, with the preliminary round of the men's tournament throwing off. The women's competition starts the following day, on Sunday, 25 July. The medal matches will be played on 7 August (men) and 8 August (women). 
All games will be played at the Yoyogi National Stadium in Tokyo.
Visit tokyo2020.org for more information on the Olympic Games Tokyo 2020.