22 Feb. 2019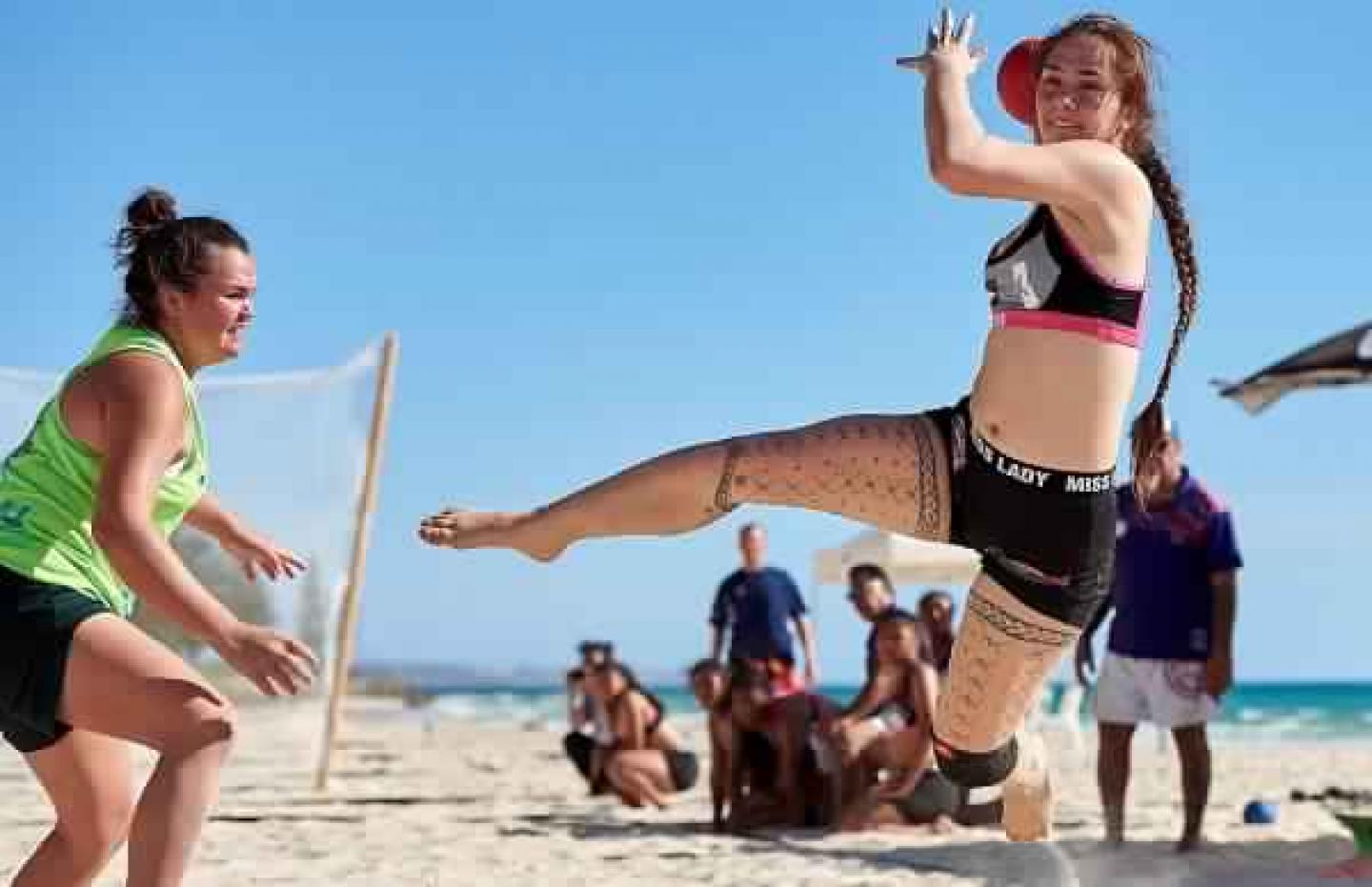 The 2019 Oceania Beach Handball Championships are currently underway in Adelaide, South Australia, and the regional title holders, Australia, are off to a strong start.
In the women's competition, Australia have won all four of their matches, and are in a prime position to reclaim the trophy as they are already sure of a place in the semi-finals on Sunday. With their perfect record, Australia (eight points) currently rank ahead of American Samoa (four points), who have collected two victories. New Zealand and the Cook Islands (both two points) have each recorded won win, while Kiribati have yet to taste victory.
On the first day of games, Thursday February 21, the Australia women's team opened their campaign in Glenelg with a 2:0 win over Cook Islands, before defeating New Zealand 2:0. On Friday, Australia beat Kiribati 2:0 and American Samoa with the same result.
As they rest on Saturday, Australia will await the results of the remaining matches in the round-robin phase of the women's competition to learn their semi-final opponent. The third day of games will see the Cook Islands taking on New Zealand and Kiribati meeting American Samoa.
In the men's tournament, Australia and New Zealand lead the table with six points each. The traditional rivals have recorded three wins apiece, while Cook Islands and American Samoa (two points) each have one, and Kiribati have none. As there is a gap of four points between Australia and New Zealand and their nearest opponents, the two teams that contest the 2018 IHF Beach Handball World Championship are sure of a place in the semi-finals.
On the opening day of the championship, on Thursday, Australia beat Cook Islands 2:0 and American Samoa 2:0. On Friday, they defeated New Zealand 2:0. New Zealand started with a 2:0 victory over American Samoa, followed by a clean sweep against Cook Islands. On day two, New Zealand took another 2:0 win, this time versus Kiribati, before their first defeat at the hands of Australia.
The men's matches on Saturday will see Kiribati facing Australia and Cook Islands meeting American Samoa.
The Oceania Championship for national teams is run alongside the regional club championship, which reaches the knock-out stage on Saturday.
More information, including results of all matches, can be found here.
Photos: Jun Tanlayco