17 Aug. 2019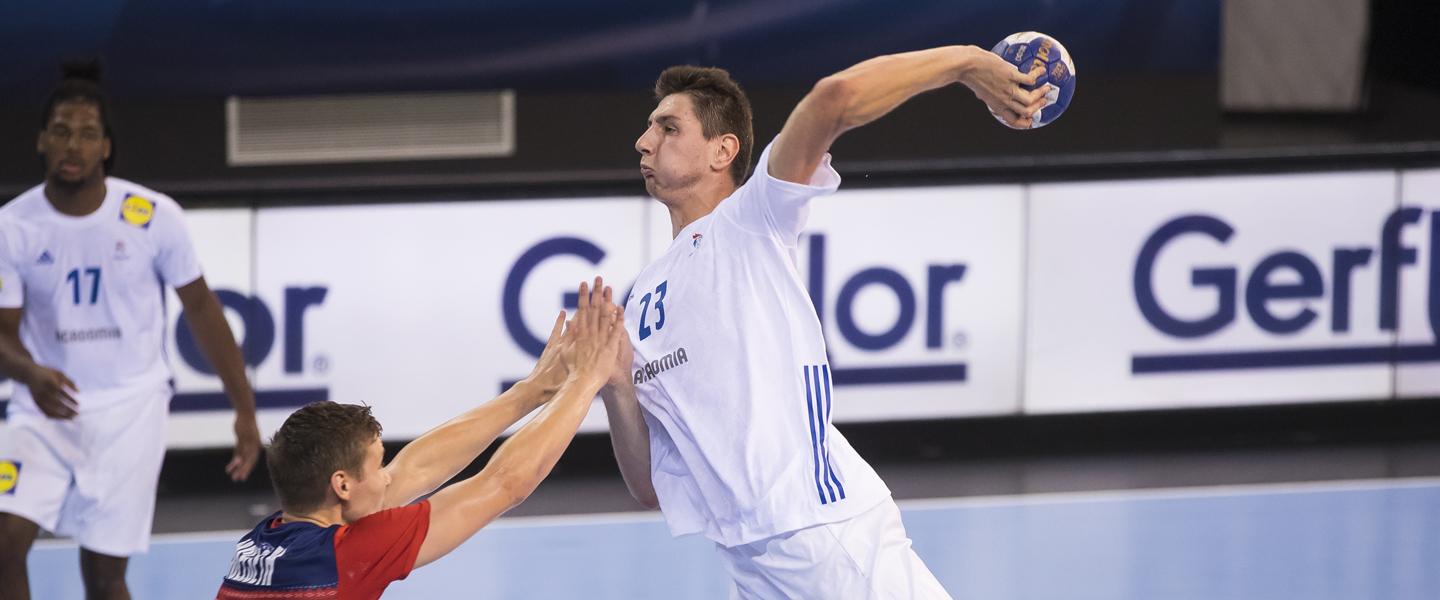 Both teams do not want to be playing in this match, the first of the 5-8 Placement Round at the 2019 IHF Men's Youth World Championship, but both will want to avoid a first round loss with fifth place at stake.
Iceland were beaten 35:31 by Egypt in their quarter-final, while France were easily beaten by Portugal, 31:26 and the two teams will have to put historic podium spot memories to the side as they battle it out in the Boris Trajkovski Arena this morning.

PLACEMENT ROUND 5-8
Iceland vs France, 10:30 local time
Boris Trajkovski Arena, Skopje
"The better team won, but we are satisfied that we were in final eight," said Iceland coach Heimir Rikardsson after losing to Egypt, and he will be looking for a reaction from his team today, following a rest day yesterday.
Even though he missed the Germany preliminary group game through rest, Haukur Thrastarson is Iceland's top-scorer with 32 goals from 53 attempts, followed by Dagur Gautason (31/40). Thrastarson played at the end of the Iceland's campaign at the 2019 IHF Men's World Championship in Germany and Denmark last January and has made his mark in North Macedonia already. Top goalkeeper for the Iceland squad is Dan Sigardur Oskarsson with 54 saves from 191 shots.
As title-holders it was a small shock France went out so early on, but Portugal made light work of them in their quarter-final and, like Rikardsson, the experienced French coach Eric Quintin will also be looking for a reaction from his side.
Top-scorer for France is Sadou Ntanzi with 35 goals from 58 strikes, while Drevy Paschal has 34 from 51. Goalkeeper Charles Bolzinger is the best goalkeeper for his team with 46 saves from 129 shots (36%). The French side are fourth top-scorers in the tournament, averaging 31.43 goals per game (220 goals in seven matches). 
Ntanzi, with 35 strikes and two matches left to play, lies 14 goals behind the tournament top-scorers – Mohamed Mohamed (Bahrain) and Martin Serafimov (North Macedonia) – 49 goals, so he will have some personal extra motivation to take the top-scorer award, although teammate Drevy Paschal is just behind on 34 goals, along with Denmark's Jeppe Cieslak and Egypt's Hassan Walid Ahmed, both with two games to play as well.
Both these sides finished inside the top eight at the M18 EHF EURO last year in Croatia, with Iceland grabbing silver and France finishing seventh so there is sure to be some great handball action on show as the penultimate day of North Macedonia 2019 throws-off.