16 Sep. 2021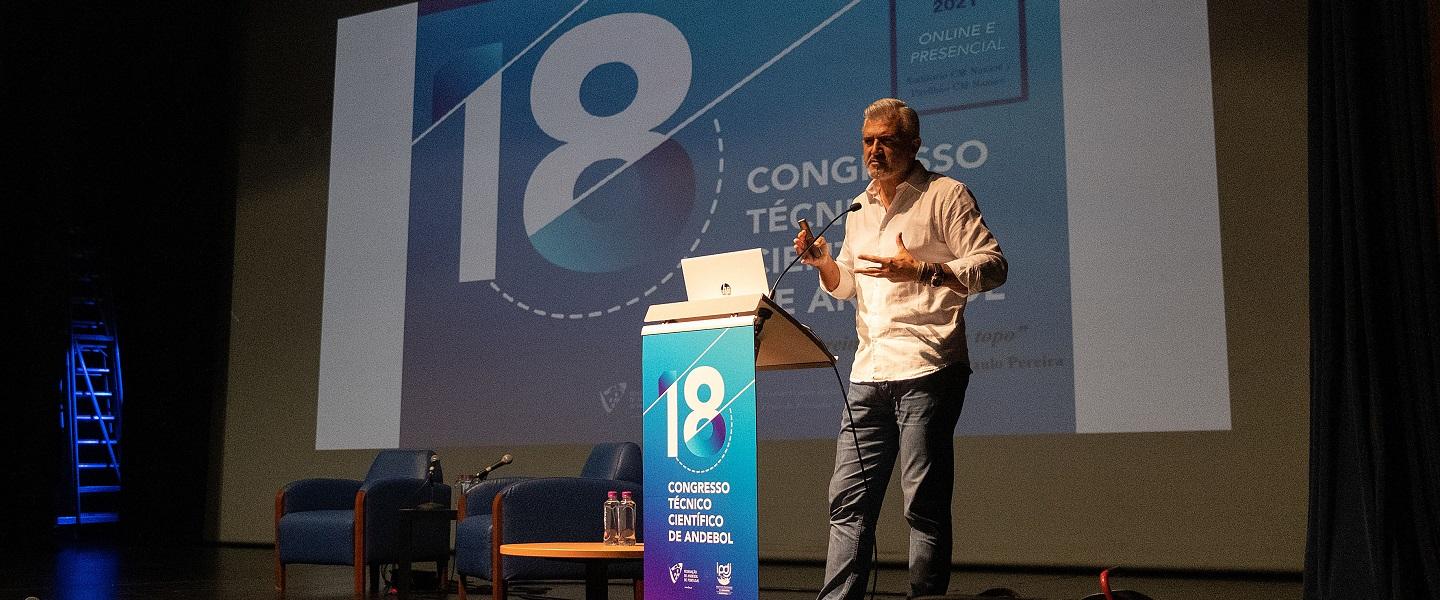 The 18th edition of the Technical Scientific Congress, held by the Handball Federation of Portugal (FPA) took place in Nazaré, Portugal, between 10 and 12 September.
Several coaches and experts, both Portuguese and European, were a part of panels that spoke to attendees, including Portugal men's national team coach Paulo Pereira and women's national team coach, José António Silva.
Pereira, one of the most charismatic coaches in Europe, who helped shape the Portuguese team that finished sixth at the EHF EURO 2020, 10th at the 2021 IHF Men's World Championship and ninth at the Olympic Games Tokyo 2020, was the lead presenter of the panel 'Training concepts from bottom to top'.
José António Silva took charge of the panel 'Women's handball – What is the future?', teaming up with the National Technical Director, Vera Lopes and Sofia Osório, Physiologist of the National Teams and Coach of the Sports Club of Escola Secundaria Gil Eanes, discussing the trends and the future of women's handball in Portugal and Europe.
Several experts from other European countries led further panels, with Mats Olsson, the former Swedish goalkeeper who is currently coaching Norway's women's national team shot stoppers, conducted a lecture called 'The goalkeeper's mental game', while Simon Sorensen, Bjerringbro-Silkeborg's coach unearthed the lecture 'Concept of the Danish Defensive System'.
With the Portuguese Super Cup taking place exactly in the period of the seminar, the attendees also analysed the semi-finals between Sporting CP and Águas Santas Milaneza and FC Porto and SL Benfica, as well as the final between Sporting CP and FC Porto, won by the Portuguese champions, 34:29.
"We are pleased with the option of organising the 18th Technical Scientific Congress in a hybrid format (in person and remotely). On the one hand, it was important for the coaches and lecturers to be able to be physically present and share information. We also find it interesting to organise the congress in parallel with a quality sporting event (in this case the Super Cup) as it allows the coaches together to watch the games and debate their points of view in relation to what they see," said FPA Vice-President Pedro Sequeira to the FPA website.
For more information, visit the FPA website.
Photo: Handball Federation of Portugal