08 Oct. 2021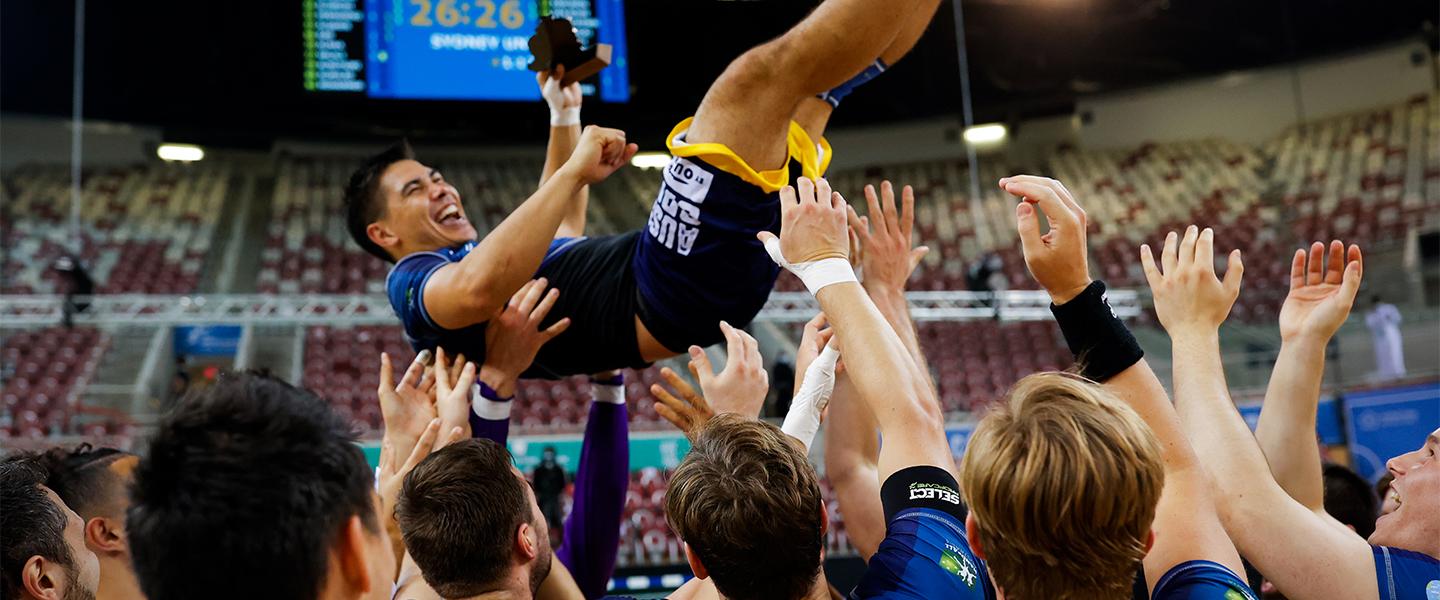 The Australian side erased a nine-goal gap to secure a draw against Al Wehda, a superb performance that will remain in memory as one of the finest comebacks in the history of the competition.
 
Sydney Uni will virtually finish on the ninth place in the standings, after conceding two losses and drawing one game in Jeddah.
  
PLACEMENT ROUND 5-10
Al Wehda (KSA) vs Sydney Uni Handball Team (AUS) 26:26 (17:8)
 
For 16 minutes, it looked like it was going to be a walk in the park for Al Wehda. Despite missing key scorer Frankis Carol Marzo, the Saudi club cruised to a 8:3 lead, while the Australian side were clearly looking tired.
 
In fact, the Saudi side secured a 17:8 lead at the break, as the Australian side had little to no answer to what was happening on the court, failing both to score and to defend properly.
However, in the second half, Sydney Uni produced one of the greatest comebacks in the history of the competition, by erasing the whole gap, taking back the lead, but eventually failing to secure the win in the last minute.
 
It was an otherworldly effort from right wing Bevan Calvert, as the former THW Kiel left everything on the court, scoring 10 goals, with the make-shift Australian team cutting back goal after goal from the deficit.
 
By the 48th minute, Al Wehda's nine-goal gap was already reduced to nothing, with Sydney tying the game at 21:21 after two consecutive goals from Diego Llorente Llamazares.
 
In fact, Sydney even took a two-goal lead (25:23), as the dumbfounded Saudi side had no response in attack, with top scorer Angel Dariel Hernandez scoring only four goals from 11 shots.
 
Eventually, Sydney faltered as well, with Al Wehda's goalkeeper, Amro Mohammed, saving 10 shots, to help his side crawl back into the game. With a few seconds left in the game, Majdi Omrah Helali, Al Wehda's top scorer in the game, converted a penalty to help his team draw level (26:26) and take a point after a strongly contested game.
 
It was the first game in which Sydney avoided defeat since the 2015 edition of the IHF Men's Super Globe, a result even more surprising judging by how the Australian side created a make-shift team for this year's competition, without any players currently plying their trade in Australia.
 
With this point, Sydney Uni avoided finishing on the last position in the final standings for the fifth year in a row, while Al Wehda play tomorrow for the first place in the group against Zamalek, needing a win to leapfrog the Egyptian side.