11 Jun. 2019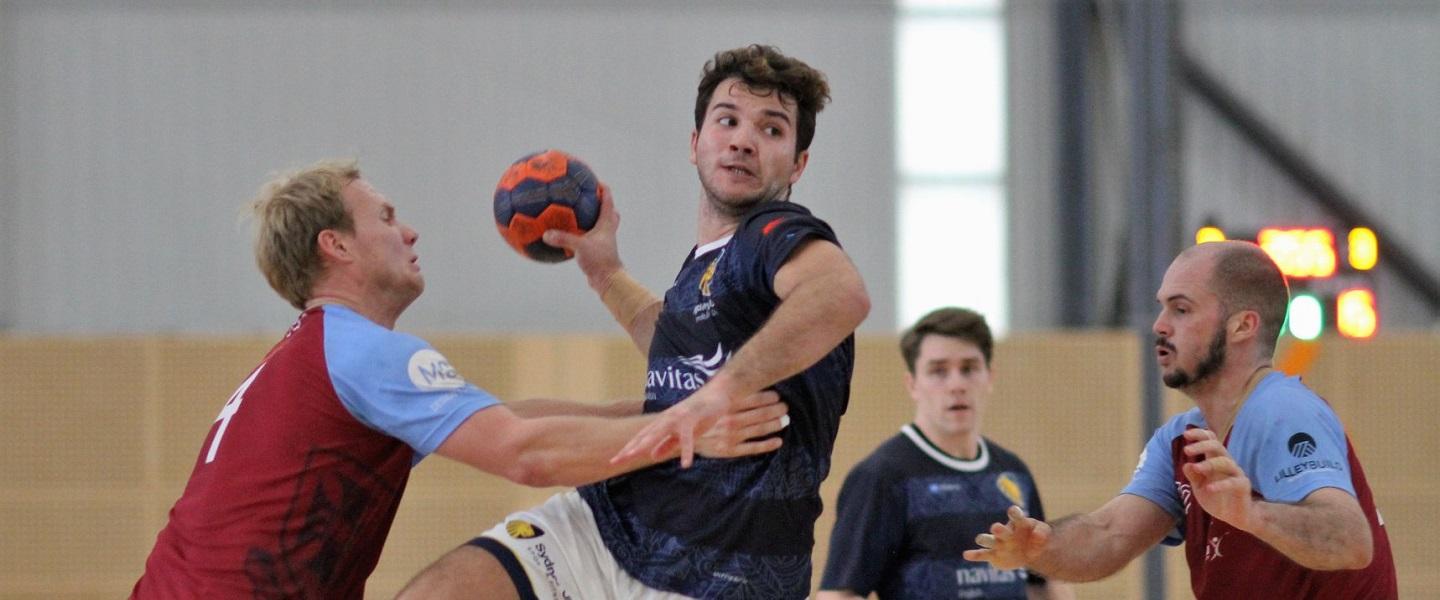 It took 70 minutes for Sydney University Handball Club to overcome their final opponents at the Australian Open Club Championships played from June 6 to 9, in what was the region's first men's continental club title decided in extra time. Sydney Uni defeated University of Queensland 33:32 (28:28)(11:17) after a huge comeback in the second half, thereby securing their eighth trophy at the event and with it a place at the 2019 IHF Super Globe in Saudi Arabia.
"We were very motivated and knew it would be a hard battle. But for some reason our defence couldn't start up – that's why we allowed so many goals," said Sydney Uni captain Tomasz Szklarski. "We knew UQ would play at a fast pace, but we couldn't find a solution to stop them. We went to change room already losing by six goals [at half-time] and inside, a miracle happened.
"It feels great to win such a close game, especially after such a bad half. We never had to chase back from six goals in the past and it was a different experience. This year, it feels we really had to work for it, and it paid off."
Though the men's side were defeated in the final, it was a positive weekend for UQ, as the women's team won the gold medal after beating Melbourne Handball Club 18:11 (9:14). The women's bronze medal went to the University of Technology Sydney (UTS), while the last piece of silverware available in the men's competition was won by St Kilda following a 35:27 (13:14) win over South Australia.
"I think we learnt a lot from that second place last year," said UQ coach Todd Morschel, whose women's squad made it one step further after finishing as runners-up in 2018. "We had a similar line up, but I think the athletes had more confidence with one another, and I knew their individual strengths better. Much like our men's team, the women had worked extremely hard in the preparation for the tournament and that showed."
UQ representation highlights club's development
Both Sydney Uni and UQ were undefeated throughout the men's championship, reaching the final after three wins each in the group phase. UQ beat St Kilda 29:24 (15:9) in their semi-final, while Sydney Uni took a dominant 46:12 (22:8) victory versus South Australia.
In the other placement games, the University of Western Australia clinched fifth after beating UQ2 30:25 (15:11), and the University of New South Wales secured seventh following a 34:27 (16:13) win over UTS.
Morschel, who also coached the men's UQ1 side and stepped in for Juan Santiago as UQ2 coach on the final day, was as pleased with the performance of the young UQ2 side as with that of the club's medal-winning clubs. With their three teams participating, UQ were the club with the most representation. Morschel is optimistic that all three of the squads from the club based in Brisbane will continue to develop in the right direction – and is particularly excited to see what the number one men's side can achieve.
"Obviously to lose the game in extra time by one goal is quite disappointing however, upon reflection and reviewing what we achieved – not just in the final game, but in the last year of our preparation – the AOCC was truly exceptional," he said. "The only game we lost all weekend was the final and that was by one goal. I think that to be so close to such a great team as Sydney Uni is the best motivation any of our athletes can have. I am very excited about our team's future."
Photo: Bronwyn Thompson