03 Dec. 2021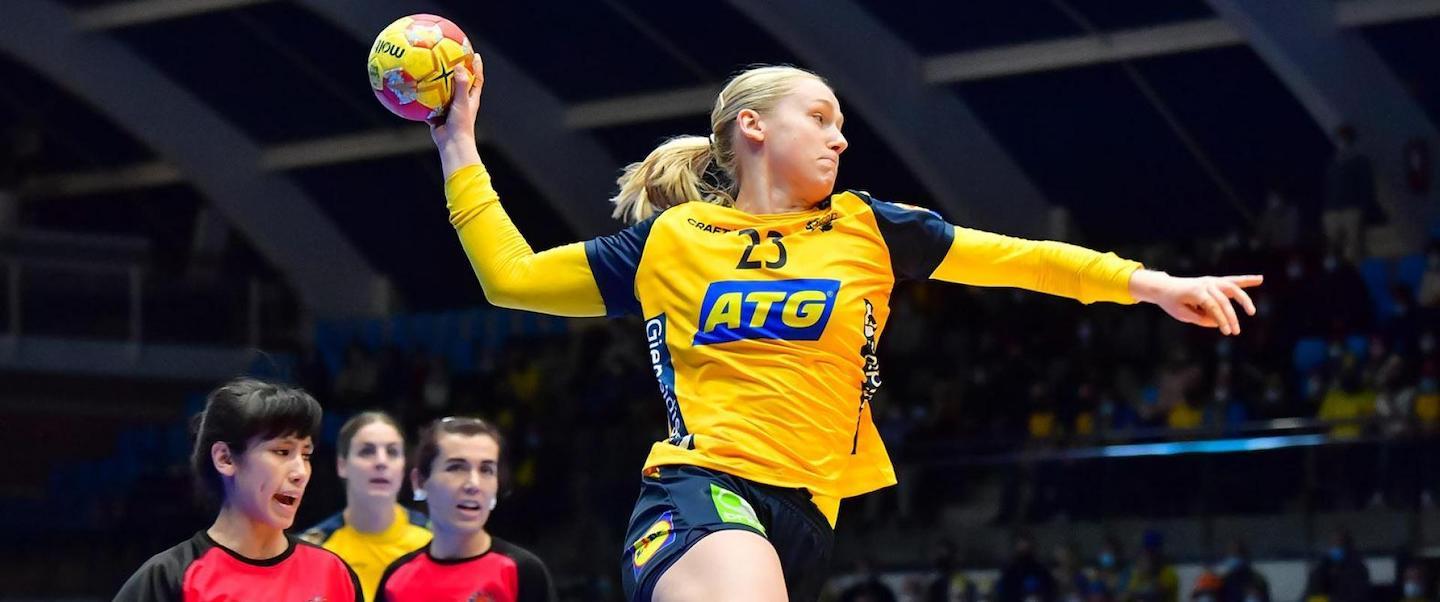 Following the example of the Netherlands, another European team in Group D opened their campaign with a big win, as Sweden eased past Uzbekistan. 
GROUP D
Sweden vs Uzbekistan 46:15 (22:11)
The difference between the teams seemed obvious before the match, as Sweden finished fourth at the Olympics Games Tokyo 2020, while Uzbekistan had not played at the World Championship since 1997. 
While some members of the European team perform in the DELO EHF Champions League, all Uzbek players represent amateur or semi-professional domestic clubs.
The Nordic team started the game confidently and gained an 8:3 lead, but then lost their focus for a while. Uzbekistan fought hard to close the gap to 8:11, and Sweden's coach Tomas Axner needed a time-out to adjust the game.
It worked, as a 5:0 run helped them to a 16:8 lead. Sweden capitalised on their opponents' mistakes and played fast in attack, which resulted in an 11-goal lead at half-time. 
Centre back Emma Lindquist scored four goals in 30 minutes and could have added a fifth but missed her shot a few seconds from the break.
The game restarted with Sweden scoring four unanswered goals to extend their lead to 26:11. The European team continued to punish the Uzbeks for their mistakes and scored from fast breaks, and although they did not hit the 50-goal mark like Netherlands, a 46:15 final score also looked impressive.
"It was a good game to start the tournament. In the second half, we understood more how our rivals were playing, and we improved our game. It's nice to see Uzbekistan with a lot of young players born in 2002 or 2003. It's the right way to close the gap between them and bigger handball nations, and I hope they will get a good learning experience," Axner said after the game. 
All 14 of Sweden's court players netted at least once in this match, and Clara Lerby's sixth goal four seconds before the final buzzer made her top scorer of the match. Sweden boasted a 79% shot efficiency, while Uzbekistan, who were limited to four goals in the second half, converted only 30% of their attempts. 
hummel Player of the Match: Emma Lindquist, Sweden
Photo: RFEBM / J.L.Recio