07 Aug. 2019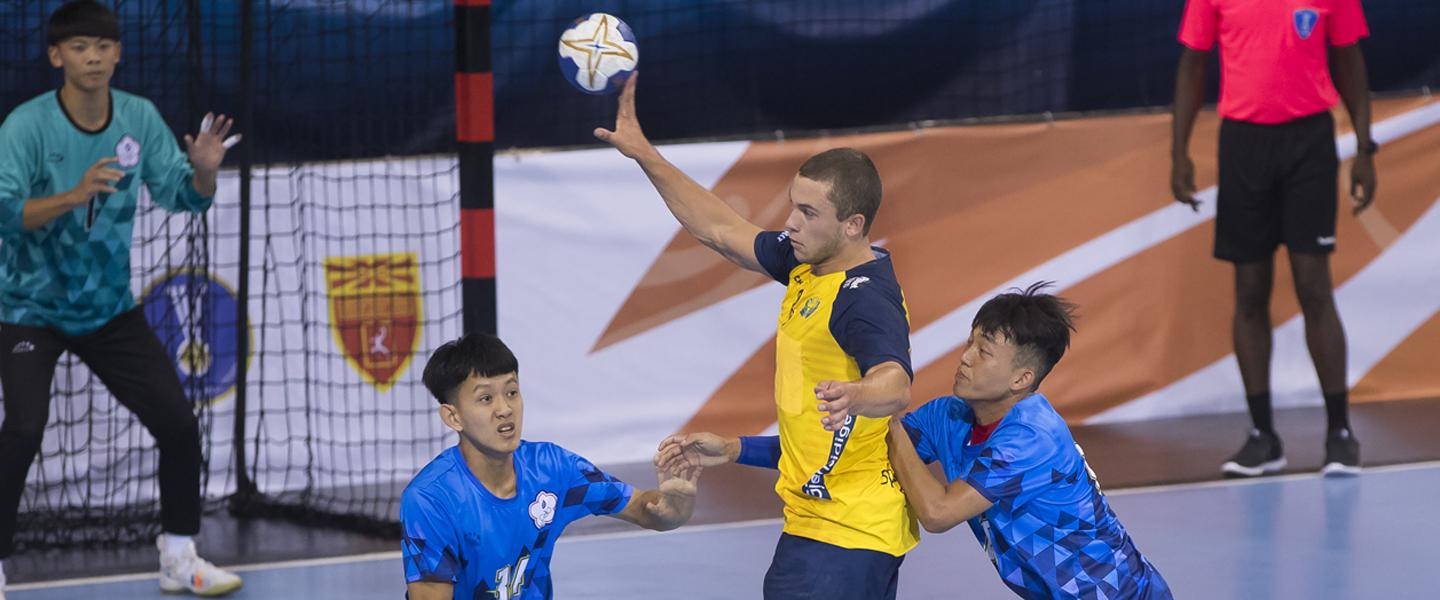 As expected, EURO champions Sweden defeated Chinese Taipei in the second round of Preliminary Group B matches at the 2019 IHF Men's Youth World Championship in North Macedonia.
Both sides had come into the match having lost their opening games yesterday against Egypt and France respectively.
GROUP B
Chinese Taipei vs Sweden 18:48 (9:22)
Jane Sandanski Arena, Skopje
With just one player featuring from their EURO-winning side last year in Croatia, Sweden were still impressive against the bronze medallists from Asia, Chinese Taipei.
Taipei had opened the scoring through Chi-Hsuan Hsieh but by the 10th minute were 6:2 down and another 10 minutes later the first 10-goal gap appeared (14:4) and the game as a contest was effectively over.
Sweden coach Dennis Sandberg was able to fully rotate his bench and the side went into the half-time break 22:9 up which included a goal from goalkeeper Kristian Zetterlund – the one remaining player with the EURO gold.
He was influential in the opening period with 10 saves as well and the second half was a mere formality, with Sweden winning that half 26:9.
But Chinese Taipei had their own goals and targets during the game and their mixture of stern coaching from Chun Yu Li and a positive, happy outlook from the coaching staff and bench players towards goalkeeper Po-Hsiang Chuang who replaced the injured first choice Tsai Chih Chang was a pleasure to see.
His side even managed a run of their own in the last five minutes with three goals in a row in under two minutes, which included a seven-metre, steal and fast break with a breakthrough to round it off.
"Because we lost yesterday we thought we had some difficulties with our approach on both the playing and coaching side," said Sandberg to IHF.info after the match. "We had a couple of meetings about how we should behave and approach the game and I thought the guys did well today.
"It's very difficult to play against Chinese Taipei because they play so high with their defence and we can't try things, so this win was one just for confidence."
Best Player of the Match: Marcus Norrbrink (SWE)