18 Jan. 2021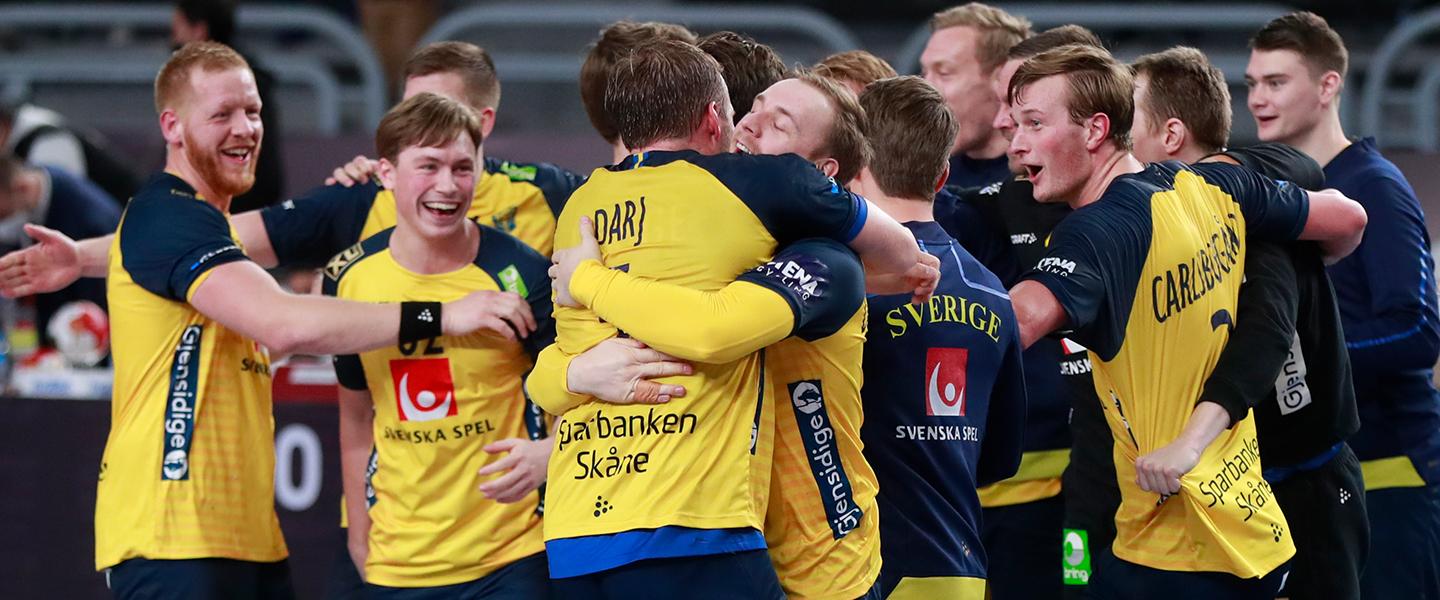 In an extremely close match against Egypt, Sweden came from behind in the second half to secure their third consecutive win at the World Championship and finish top of Group G.
Sweden will start the main round on four points, while second-placed Egypt take two points with them into the next stage. 
GROUP G
Sweden vs Egypt 24:23 (9:12)
Egypt were eager to continue their winning run on home court and enjoyed a better start, taking a 3:1 lead five minutes into the game before Sweden drew level at 3:3.
Then, the Pharaohs had the upper hand again, as their goalkeeper Kerim Hendawy recorded several saves and right wing Mohamed Sanad did a good job in attack, scoring five goals before half-time. 
By the 15th minute, Egypt pulled away, having an 8:5 lead and went on to constantly dominate before half-time. It was not the best first half for Sweden, whose players seem to lack concentration and lost too many balls in attack or shot wide. 
However, Sweden were more focused after the break, as they started a chase and drew level at 16:16 11 minutes into the second half, mostly thanks to an improved defence and goals by Max Darj, Linus Persson and Hampus Wanne.
"I'm very happy about the win. We were patient, stayed calm and believed in ourselves," Sweden's coach Glenn Solberg said after the match. 
Wanne's penalty shot saw Sweden take their first lead in the game, 18:17. Now the European team were in the driving seat, but although Egypt looked somewhat tired, they fought hard in the remaining time and drew level a few times.
However, Linus Persson's eighth goal in the game 90 seconds before the final buzzer proved to be a winner. In Egypt's last attack, Hassa Kaddah had the opportunity to salvage them a draw, but his shot in the dying seconds was saved. 
"Losing by one goal is disappointing. We played a very good first half, but after the break, our two players received two-minutes suspensions, we lost concentration and had seven or eight bad minutes. 
"Later we came back and had a chance for a draw, but it didn't happen," said Egypt's coach Roberto Garcia Parrondo after the match. 
hummel Player of the Match: Mohamed Sanad, Egypt