03 Dec. 2019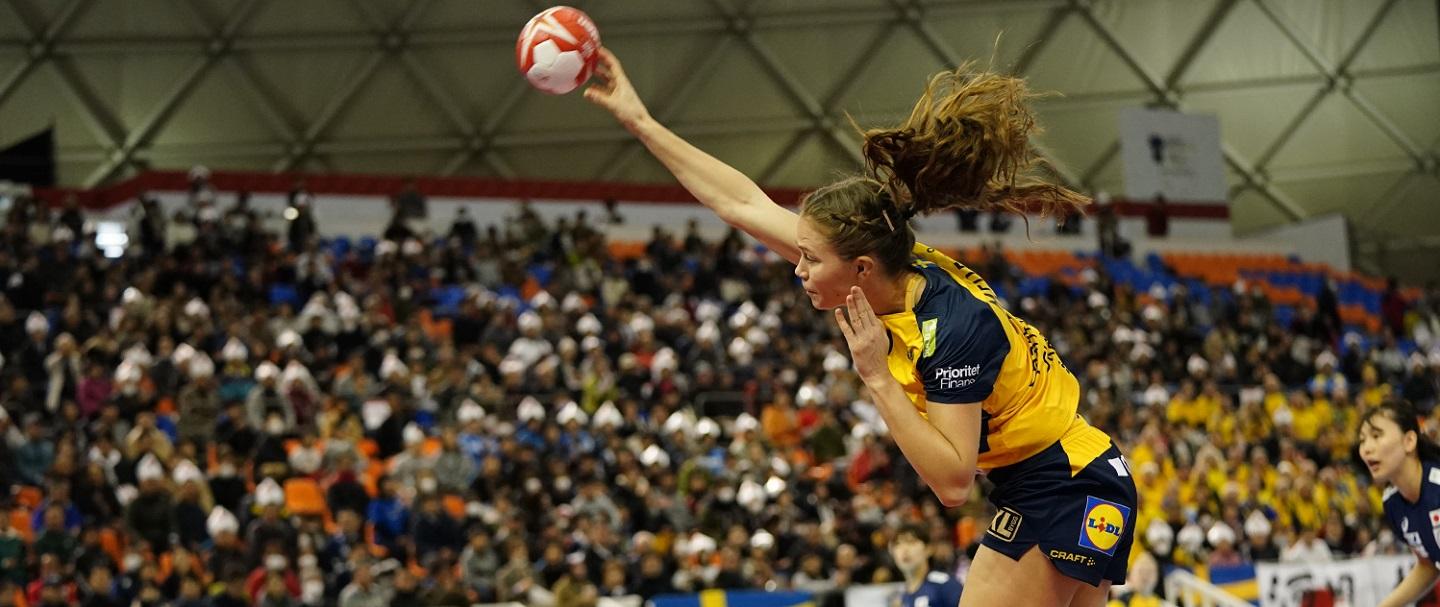 In a critical Group D game with tournament implications, Sweden overcame Japan's hot start and jitters to defeat the host nation 34:26 in Kumamoto.
GROUP D
Sweden vs Japan 34:26 (20:13)
In the first seven minutes of the match, backed by the home crowd, Japan very much looked like a top tournament team and cruise past Sweden. The home team took advantage of turnovers and sloppy mistakes by the Swedes to go ahead 4:1 with goals from three different players. However, after Sweden called a timeout after the fourth goal, they played like a completely different team.
After conceding one more goal to go down by four, the Swedes went on a game altering 7-1 with six different players scoring to claim the lead and claim it for good. Olivia Mellegard started the run with a fast break goal at the eight minute mark then Linn Blohm and young star Melissa Petren helped pad the lead before halftime with five goals in the last 15 minutes. With the lead extending to eight, a late first half Japanese goal by Asuka Fujita brought the score to 20:13 at halftime.
Japan started the second half on a 4-1 run to get within four after a fast break goal by Yui Sunami. With the crowd roaring and the momentum shifting over to the Japanese, Henrik Signell called timeout for his team to regroup.
And regroup they did getting key defensive stops and goals from Isabelle Gullden, Jamina Roberts and Blohm to bring the lead up to 10 with 11 minutes left to play. The host nation tried to claw back with goals from Natsumi Akiyama and Hitomi Tada but Japan couldn't find the momentum that carried them at the start of the halves.
Sweden had five players shoot 100 percent from the field finishing 74 percent as a team.
hummel Player of the Match: Filippa Idéhn, Sweden