12 Aug. 2019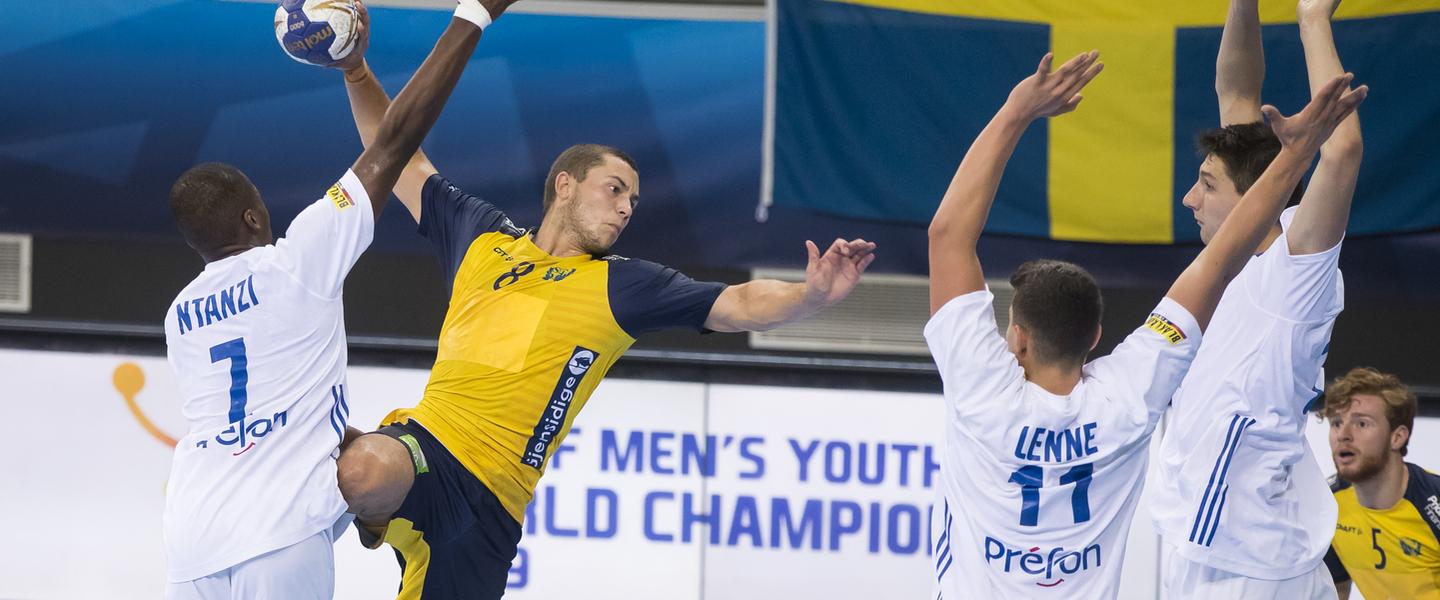 A thrilling match between Sweden and France closed the preliminary round for Group B at the 2019 IHF Men's Youth World Championship, and earned African champions Egypt first place on the table. 
Egypt, Sweden, France and Hungary all started round five with six points, leaving the race for first place wide open. Egypt defeated Hungary in their mutual clash, and thereby jumped from fourth place to first – but they still relied on Sweden and France's result. When the match ended with a draw and split points, Egypt secured first, Sweden settled into second, France booked third and Hungary placed fourth. 
GROUP B
Sweden vs France 32:32 (13:15)
With the possibility of a theoretically easier eighth-final opponent at stake, both teams were highly motivated when they took the court for the last Group B game. It was a match that saw the lead change hands multiple times, with France the team to hold the edge at half-time before a thrilling race to the whistle in the second period. 
The greatest distance in the opening 30 minutes was three goals in favour of France, the latest at 15:12 in the 29th minute. France were a touch more dominant in the first half, while Sweden were more often in the lead in the second. Through the second period, neither team could create a lead of more than two goals until Sweden did so with just 10 minutes on the clock. 
With a 27:24 advantage at the 50-minute mark, the Scandinavian side must have hoped they were taking control at the pivotal moment – but France's trademark defence, which had changed between various systems during the game, helped them force their opponents into errors and they drew level again with four minutes remaining. 
In the high-pressure final minutes, both teams caused turnovers and the goalkeepers at each end made critical saves. After no goals from the 57th minute until the last 60 seconds, 32:31, France equalised thanks to Lucas Du Moulin. The defending champions had one more chance to take the advantage in the closing seconds, but Kristian Zetterlund saved the attempt and the match ended level. 
Player of the match: Alexander Regen, Sweden