26 Jun. 2022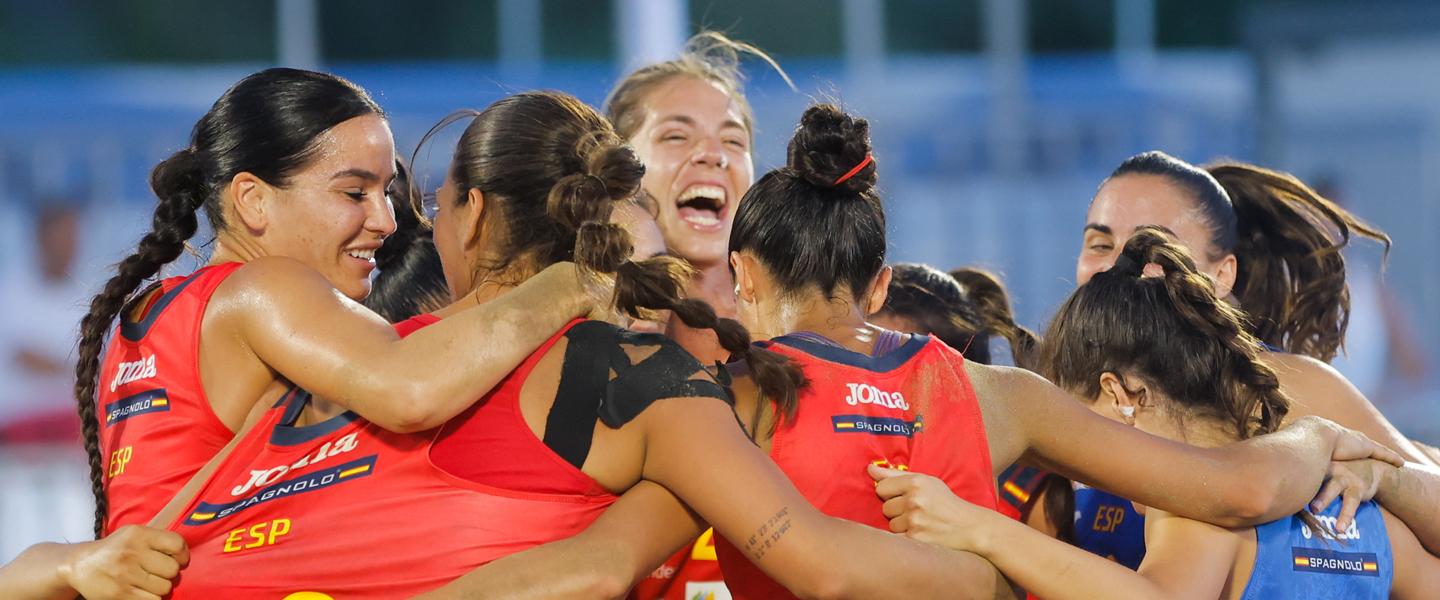 In 2016, Spanish pivot Maria Asuncion Batista Portero was part of the squad which won the IHF Women's Beach Handball World Championship in Budapest, Hungary – the first World Championship on the sand for the European nation.
Since then, the youth men (2017) and the youth women – just last week on the same sand in Heraklion – have won world titles, so could it be time for the Spain women to repeat after they saw off host nation Greece in the semi-final last night?
"We did it one time, why not another one?," said Batista to ihf.info. "This morning we saw videos about Budapest, because it's amazing. We have to look back to see what we made 'til today. We have to…oh my God…"
Batista's voice trails off, with the emotion of six years ago coming back strongly. She points to her arms and shoulders, gesturing that she has goosebumps, but takes a breath and restarts.
"That feeling is amazing," she says about Budapest 2016 in the current, not past tense. It is a strong feeling and one the 28-year-old is passing on to the younger generation coming into the team.
"We need to recall this feeling so that we can do it again," she explains. "We are working on that because we are not just a national team. We are a team. That's the difference from us to the other teams, that we are almost a family.
"We are working not just on the court, we are working in the hotel, in every moment that we have together. We are working to be together not just on court, we need to be together every hour."
Their semi-final against Greece was an opportunity to turn around an earlier competition defeat with Batista's team securing a 2-0 victory, including a 17:4 second period.
"We played Greece in the main round and they beat us in the shoot-out," she said. "The speed that we started the semi-final was amazing.
"We know that we needed and wanted to win this game so we spent everything that we had in the game. It's really, really important to feel that everyone won. When I score it's like my teammate is scoring and that feeling is amazing.
"To be world champions you need to beat everyone," she added about facing the unbeaten Germans in the final. "We're not scared. We are going to spend all what we have inside and are going to try our best."