18 Jun. 2019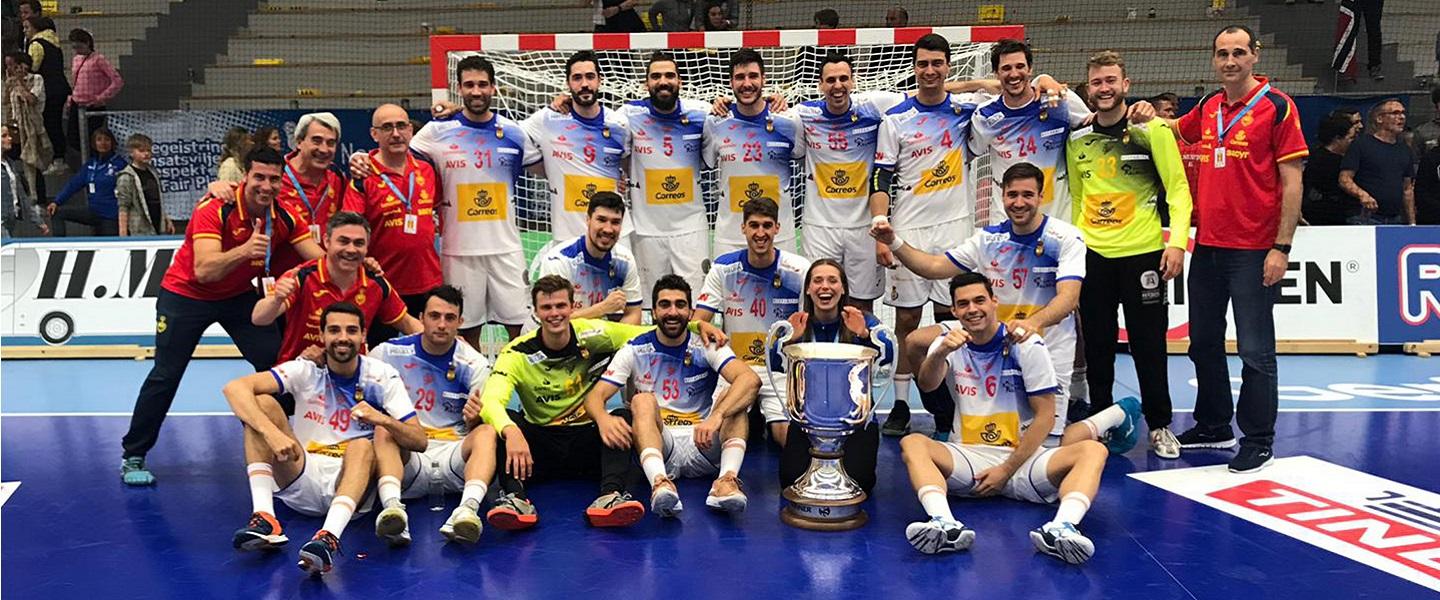 The Men's EHF EURO 2020 will be the first European championship played between 24 nations. It will also be the first co-hosted by three different federations. The qualification system for the EHF EURO means that the three host nations are automatically qualified for the final tournament in Sweden, Norway and Austria, along with current European title holders Spain.
As a result, ahead of the EURO 2020, the EHF introduced the EHF EURO Cup – an event for the sides already qualified in order to ensure those four teams do not miss out on the valuable on-court practice the nations playing the qualification phase have. The EHF EURO Cup saw the three 2020 host nations and defending EURO champions Spain play six rounds of home-and-away matches on the same dates as the 32 other European countries played the qualification phase, beginning in October 2018 and concluding on Sunday 16 June.
Spain finished on top of the round-robin competition, following five wins and one defeat, bringing their points tally to 10. Norway ranked second, with eight points from four victories and two losses, ahead of Sweden in third with four points (two wins, four defeats) and finally Austria on two points (one win, five losses).
The final placement came down to a 'final' between Norway and Spain in round 6. After both teams won their round 5 clashes, with Norway beating Austria 34:28 and Spain defeating Sweden 33:25, they had the same record and entered their mutual match with the same number of points. Spain had won the first game against Norway, 30:27 in round 2 last October.
On Sunday, Spain beat Norway 31:30 in a thrilling encounter. Spain were led by seven goals from back Jorge Maqueda, while Norway captain Bjarte Myrhol top scored with a tally of 10 in the match. His teammate, Magnus Jondal, finished as the top scorer of the EURO Cup with 36 goals, while fellow Norwegian Sander Sagosen was second with 31.
Spain's only loss in the tournament was in round 3, when they were defeated away by Austria 29:28 in April this year. Both of Norway's losses were to Spain, while Sweden only took wins against Austria.
While the four teams concluded their EHF EURO Cup campaigns on Sunday night, the qualification phase for the European championship was also in its final stage. Through the qualifiers, 20 teams joined those automatically qualified and the list of nations that will vie for the European title next January is now complete.
The Men's EHF EURO 2020 will take place from January 10 to 26 in six cities across Austria, Norway and Sweden. More information can be found on the official website of the EHF EURO.
Photo: RFEBM