17 Aug. 2019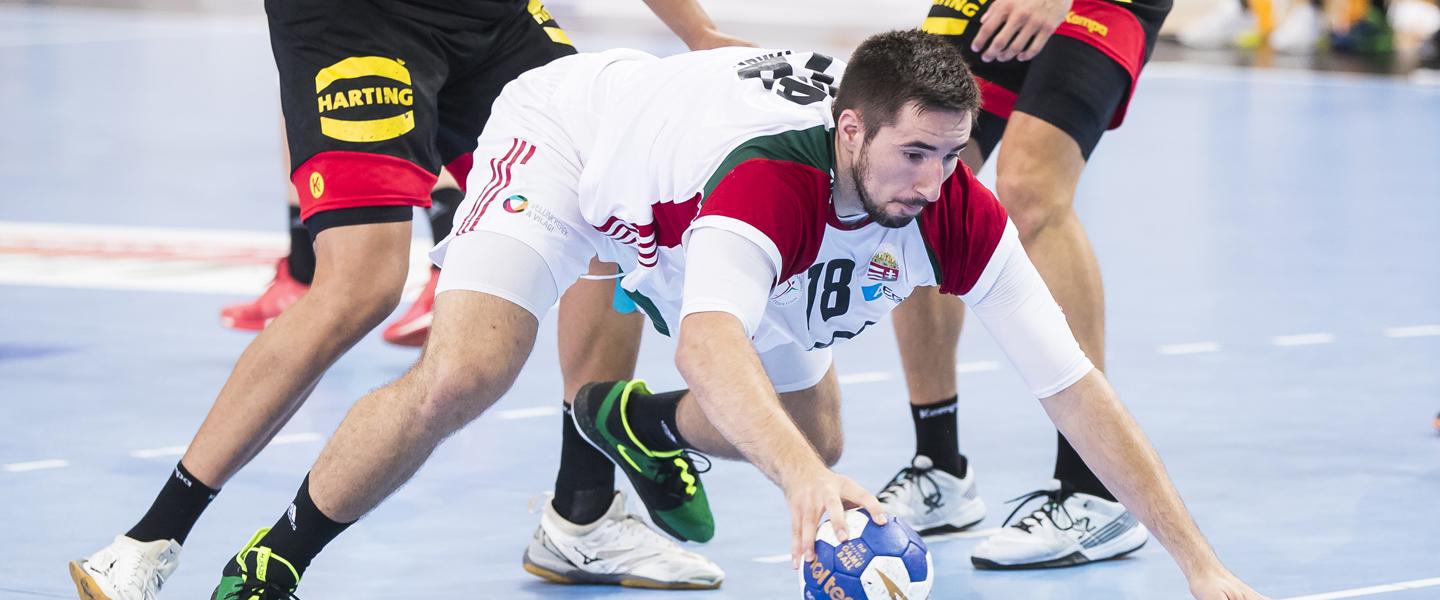 Another all-European clash in the placement round 5-8 follows the opening match between Iceland and France with Hungary and Spain taking on each other in the lunchtime clash at the Boris Trajkovski Arena in Skopje.
With a defeat, Spain could finish in their worst-ever ranking in the competition, while Hungary have already sealed their best, whatever their results this weekend.

PLACEMENT ROUND 5-8
Hungary vs Spain, 13:00 local time
Boris Trajkovski Arena
Last year, Hungary beat Spain 22:19 at the M18 EHF EURO with goalkeeper Kristof Gyori winning the best player of the match award for his team. Despite this victory, Spain went on to rank fifth and Hungary 10th in the U18 competition in Croatia.
At North Macedonia 2019, Gyori is at it again, along with his fellow shotstopper Benedek Nagy. The pair have saved 36% overall (94 saves from 260 attempts), putting Hungary into the top five best defences in Skopje, with 23.71 goals conceded per game (166 in seven). Nagy lies third in the overall chart with 39% (31 saves from 80 shots).
Down the other end, Hungary have Bence Hornyak as their main goalscorer with 32 goals from 45 attempts (71%), but he, along with his side, failed in front of goal in their quarter-final as they could only score seven goals in the first half against Germany before losing 26:16.
Today's opponents Spain were undone by a blank 13-minute period in the second half against Denmark in their last eight clash with the Danes eventually coming back into the game to win 23:19. Spain rely on Ander Izquierdo for goals (with 26 in 43 attempts), backed up by Alberto Diaz (25/36). Their defensive system has seen them utilise one main goalkeeper, Roberto Rodriguez, who has saved 66 shots from 187 shots (35%).
At the last youth world championship, Georgia 2017, Spain finished as runners-up, confirming their fourth consecutive top-four finish in the competition and if they were to lose today and tomorrow in the 7/8 placement match, it would be their lowest-ever ranking in the championship, after a seventh-place finish in 2007.
For Hungary, maybe surprisingly, they have only appeared twice previously in this competition, finishing 10th both times, so whatever happens today or tomorrow, it will be historic for them.