09 Aug. 2019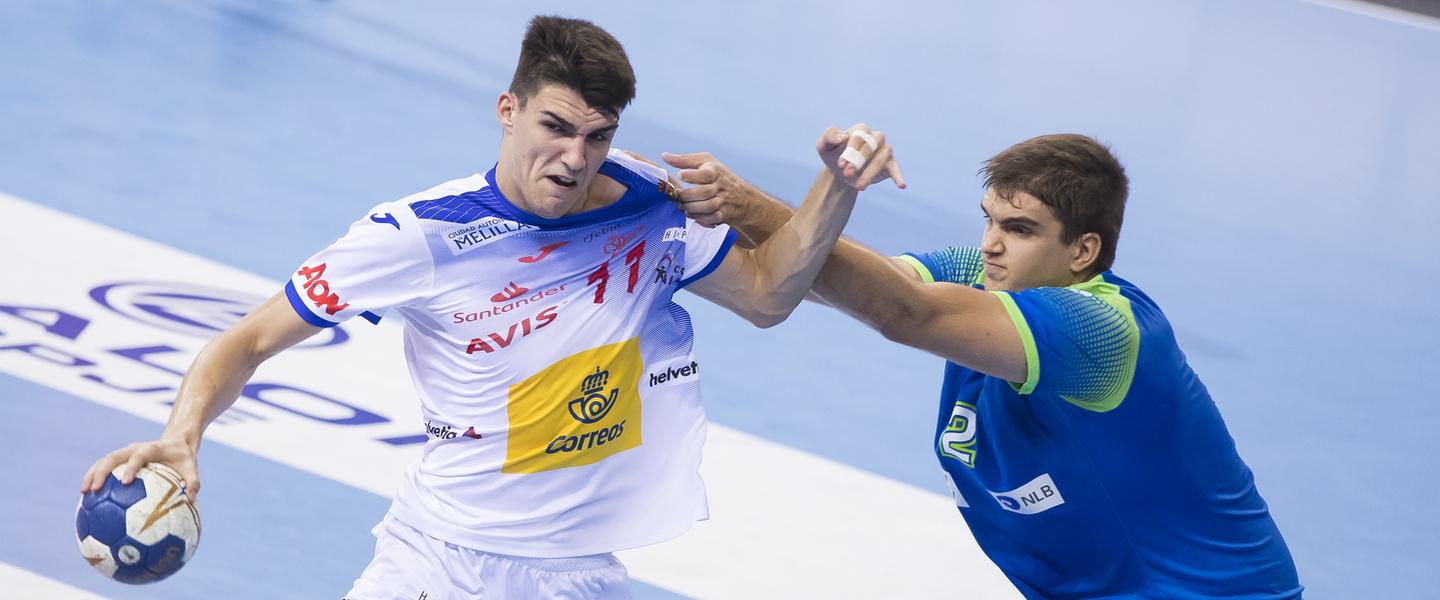 After a match dominated by defence and superb goalkeeping performances, Spain came out on top of Slovenia to earn their second victory at the 2019 IHF Men's Youth World Championship. With their two wins and draw versus Norway in round two, Spain now count five points in their tally, while Slovenia are on four following two victories. 
GROUP A
Spain vs Slovenia 24:21 (10:7)
Defence was the key immediately. Slovenia's first attempt on goal was blocked and Spain's earned penalty at the other end of the court was saved by Miljan Vujovic. It was the first of seven saves for Vujovic in the first half, which he finished at a rate of 50%. Even when Vujovic had to leave the court for a short while with a minor injury, his replacement Jost Jurican recorded the same rate with two saves off four shots faced. 
In Spain's goal, Roberto Rodriguez Lario tallied four saves in the opening period, before a stronger second period saw his total at 13 at the buzzer. 
Due to the strong defence, goalkeepers and also mistakes that saw both sides record turnovers, the score progressed slowly. Spain only managed to hit double digits in the last minute of the half, after pulling away in the second quarter of the game to create a three-goal gap in time for the break. 
Slovenia were stronger through the opening, but a time-out for Spain in the ninth minute saw them keep their opponents out of the goal until the 14th while they started to take the upper hand. In attack, Spain counted on only two scorers in the opening 20 minutes, 5:3, while just three Slovenia players made it onto the board. That number increased somewhat as the half came to a close, but the score board still only showed a total of nine players' names between the two sides in the first period. 
In the second half, Spain increased their lead to six goals, at 18:12 in the 44th, and reached an advantage as clear as seven, 21:14, as the last 10 minutes began. With just under 15 minutes remaining, both Vujovic and Lario counted 10 saves to their name. However, Slovenia fought hard and managed an impressive comeback. With three unanswered goals from the 58th to the 60th, Slovenia reduced the deficit to 21:23. 
There was still time for Slovenia to level the game if they managed to gain possession, but it was Alex Pascual Garcia who had the final say to secure a three-goal victory for Spain. 
Player of the match: Roberto Rodriguez Lario