10 Dec. 2019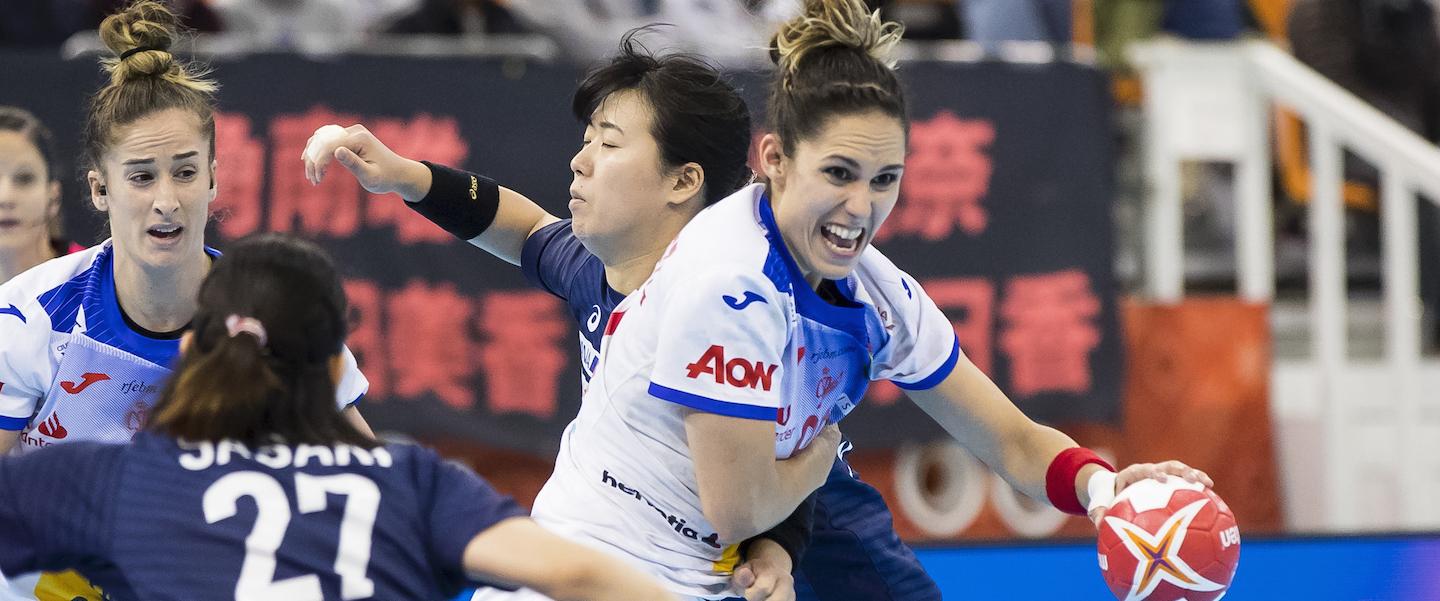 Spain collected an important win over Japan in the second main round match for Group II on Tuesday night in Park Dome, taking their points tally to seven, where they will finish round 2 in second position on the table. 
With Russia qualified for the semi-finals earlier in the day, one place in the penultimate stage remains. If Sweden are defeated by Romania in the last game on Tuesday, Spain will be through to the next phase. If Sweden win, the semi-final place will be decided with the results in the last main round matches on Wednesday. 
GROUP II
Japan vs Spain 31:33 (13:17)
It was far from an easy win for Spain, but they managed to secure the two points against determined World Championship hosts Japan in the end. Spain's victory was thanks to a strong performance from the back court, with Nerea Pena, Mireya Gonzalez, Alexandrina Cabral Barbosa and Alicia Fernandez combining for 20 goals and also working effectively against the Japan defence together with line player Ainhoa Hernandez (six goals). 
The match was entirely level during the first 25 minutes, with neither side able to pull away until Spain powered through the final minutes of the half. With a save from Darly Zoqbi de Paula on a penalty called right on the buzzer, Spain kept a four-goal advantage at the break. 
The European side briefly increased the distance in the opening of the second period, before Japan came back. The Asian team levelled the game just over 10 minutes into the half, 21:21, and even took the lead in the 48th, with a great in-flight goal scored by Yui Sunami. 
Spain changed their defensive formation several times throughout the game, switching between 5-1 and 6-0. Both goalkeepers also had their turn on court, after Silvia Navarro started and Zoqbi de Paula came in for the end of the first period, and then Navarro returned in the 40th minute to face a penalty – which she saved. 
Although neither Navarro nor Zoqbi de Paula had their strongest matches, the changes in goal coincided with improving performances from their side, and seemed to inspire the gain in advantage on both occasions. 
After Japan edged ahead with 12 minutes to play, a 3:0 partial for Spain reopened a lead for the European team. Spain looked on their way to a clear win as they moved further ahead, holding the advantage a 32:28 in the 58th minute, however, it was not quite decided yet. Two quick goals from Japan had the match on edge in the final minute, 30:32, but Spain managed to hold on and secure the needed win. 
hummel Player of the Match: Mana Ohyama, Japan