04 Dec. 2019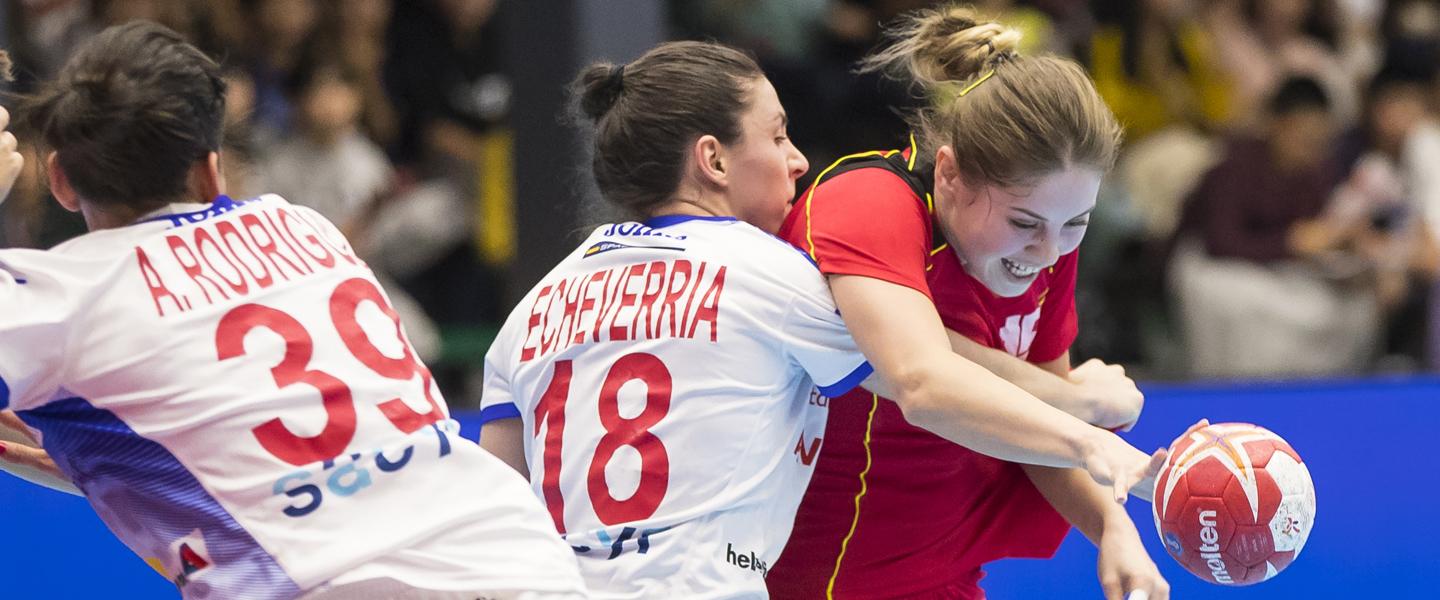 Spain continued their domination of group C with an effective 43:16 win against Kazakhstan at the Yatsushiro General Gymnasium in the fourth round of matches at the 2019 IHF Women's World Championship in Kumamoto, Japan.
GROUP C
Kazakhstan vs Spain 16:43 (11:19)
It was top against bottom as the fourth round of matches threw-off in group C with leaders Spain dispatching a spirited Kazakhstan side, sitting bottom of the table.
With the result, Spain lead the Japan 2019 scoring (132 goals) ahead of the remaining fourth round of games in the four groups, while Kazakhstan lie in the bottom of the defences, having now conceded 134 goals, behind Cuba and Australia.
It was a tale of turnovers and mishandling from Kazakhstan, punished by fast-breaks from Spain, who hit 10 from 10 at one point, but it was also one of effective defence, with Silvia Navarro in the Spanish goal - who played the whole match - named hummel Player of the Match thanks to her 15 saves (48%).
The first 10 minutes saw Spain take a 6:2 lead, but once Kazakhstan found their feet and settled, they were in touch, nearly going goal for goal as the half ended 19:11 to the European side.
But Kazakhstan were undone in the second half with just five goals to their name and 24 from Spain – ruthless maybe, but needed according to Spain's Lara Gonzalez who was quick to tell IHF.info that they wanted to keep their winning mentality, after three straight wins so far at Japan 2019.
"We knew that today would be a hard match as we already had three victories and had a good atmosphere around the team," she said. "We had to be focused as they play long and in the first half we had troubles, but in the second half we did much better."
Marta Lopez top-scored with 10 goals for Spain, who had 13 different players grab a goal, and all 16 squad players get at least just 15 minutes of court action ahead of a rest day tomorrow and final preliminary group clash against Montenegro on Friday (6 December).
hummel Player of the Match Award: Silvia Navarro, Spain