23 Jan. 2021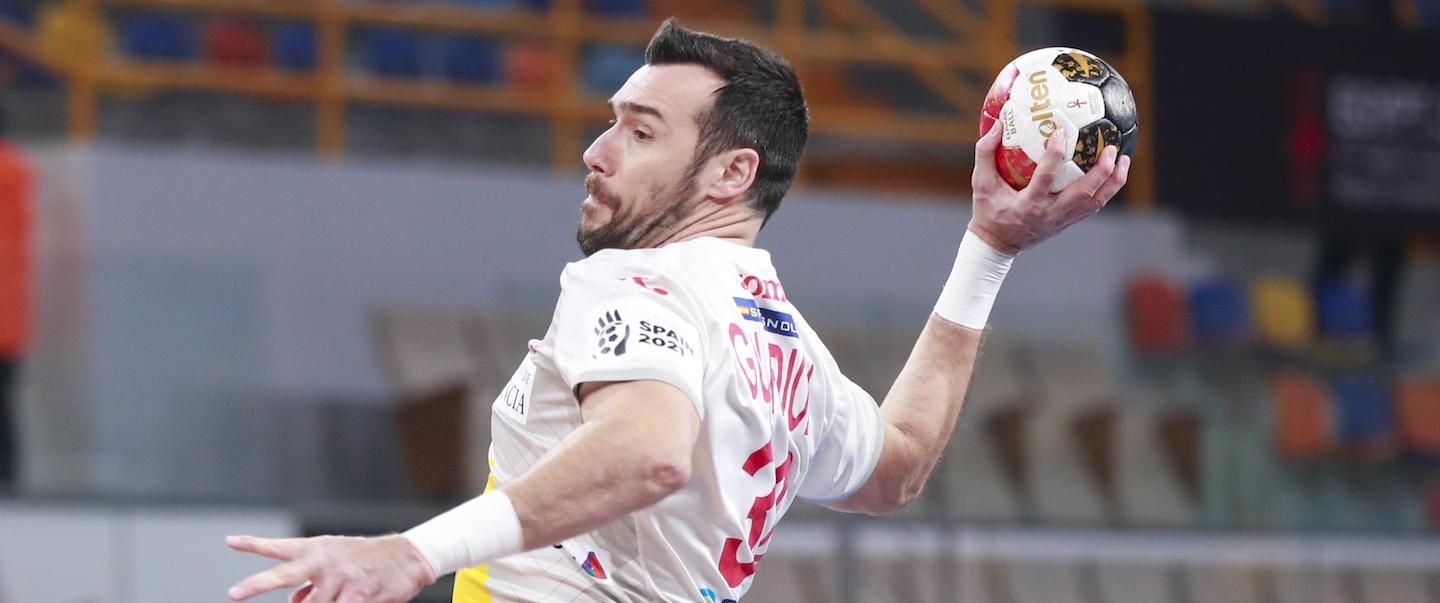 Spain delivered another good performance in a comfortable win against Uruguay, 38:23, their fourth win in five games at Egypt 2021.
Losing their fourth game at their maiden IHF Men's World Championship, Uruguay are out of contention, but will leave the tournament on a high, having met four European powerhouses.
MAIN ROUND GROUP I
Uruguay vs Spain 23:38 (12:24)
Four 3:0 runs helped Spain build the 12-goal advantage, 24:12, they boasted at half-time.
Despite leaving key goalkeeper Gonzalo Perez de Vargas and team captain Raul Entrerrios in the stands for this game, Spain had little trouble with the debutants.
With Barça wings Aitor Arino and Aleix Gomez combining for 12 goals and scoring six of the last seven for Spain in the first part of the game, the Spanish side had an impressive 83 percent attacking efficiency in the first half, missing only four shots.
Uruguay relied once again on back Maximo Cancio Casas, who had four goals, but there was only so much they could do to prevent Spain from taking control of the game.
As coach Jordi Ribera substituted constantly to rest his players, another wing, the All-Star right wing at Germany/Denmark 2019, Ferran Sole, shined in the second half.
Scoring six times in the second half, Sole was impossible to stop, as the gap soared to 17 goals, 34:17, with 15 minutes to go. But the difference could have been much higher, were it not for Uruguay goalkeeper Andres Antonio Viera Grano, who saved 15 shots in the second half.
Eventually, with hummel Player of the Match Aitor Arino leading the way, Spain recorded a comfortable 38:23 win, setting up a crucial clash against Hungary on Monday.
With four wins and a draw in their first games at Egypt 2021, Spain now lead the group with seven points. A Hungarian win against Poland would qualify Spain for the quarter-finals regardless of the result of Monday's game.
Uruguay will play against fellow South American side Brazil on Monday.
hummel Player of the Match: Aitor Arino Bengoechea, Spain