11 Aug. 2019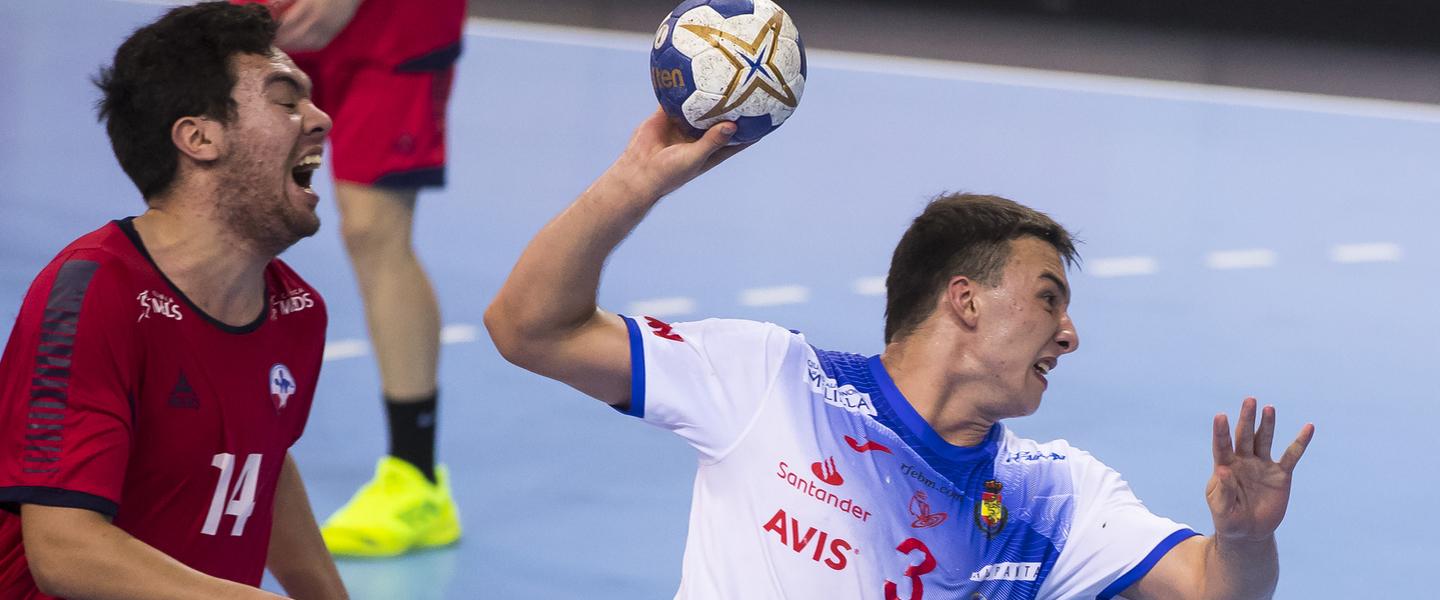 The first match of round four for Group A saw Chile shock Spain with a strong first half that led the South American team to take the advantage into the break, before the European side fought back to collect their third win at the 2019 IHF Men's Youth World Championship. With the victory and their draw versus Norway in round two, Spain now count seven points in their tally, while Chile stay on zero. 
GROUP A
Spain vs Chile 31:21 (13:15)
Chile caught their opponents completely off guard, taking the lead early and holding it right through until half-time, while Spain fought hard to turn the tables. It was not until the 33rd minute that Spain managed to claim the upper hand, after which they were in full command and finished with a decisive win.  
Spain equalised more than once in the opening 11 minutes, but at 5:5, that was the last time the score board was level in the first half. Spain had significant difficulty in attack, with only centre back Ander Izquierdo Labayen proving effective in the first 15 minutes (6:8), as he contributed half of his side's goals. 
Chile were also led by some stand-out individuals, with Rodrigo Aedo and Matias Paya combining for six of their team's goals in the first quarter. Their goalkeeper Hugo Valenzuela had a solid first half, saving some difficult shots including a fast break and a penalty. 
Spain went to the break two goals behind, but coach Alberto Suarez clearly had the right words to say during half-time as his team returned much stronger and wasted little time taking the advantage. With the first four goals of the half, Spain turned the half-time deficit into a 17:15 lead – and from that point they were in control. 
As Chile do not have the same depth as Spain, their power began to run low as they were forced to rotate their key players off the court. As the last quarter of the game began, Spain were in front by four 21:17, and when the clock passed the 50-minute mark, the score board showed 25:19 in their favour. 
At the buzzer, Spain celebrated a 10-goal victory and moved up to seven points on the Group A table, while Chile remained on zero. 
Player of the match: Ander Izquierdo Labayen, Spain