17 Feb. 2021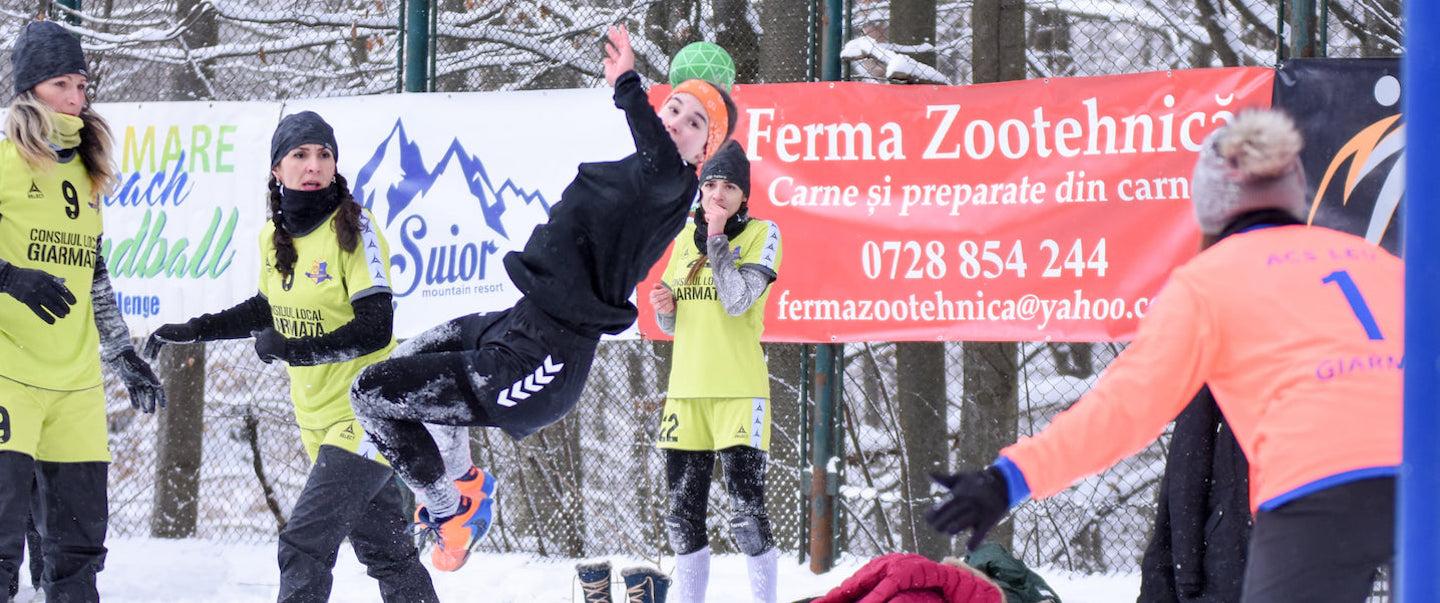 Handball can be played everywhere, or at least this is the motto of the organisers of the Baia Mare Beach Handball Challenge.
While beach handball has established itself in many countries by now, only few nations have made the step in the other direction as well, playing snow handball.
Last weekend, nine teams from Romania and Ukraine tested their mettle on the fluffy snow in the Romanian resort of Suior, near Baia Mare, in a snow handball competition, the Baia Mare Snow Handball Challenge.
'The beach from the mountains' was the idea behind it, as the organisers did their best to ensure a challenging, but fun competition, which proved that handball can be played not only on the court or on the sand, but also on the snow.
"We have seen that handball can also be played on snow, there were some competitions over the world. We watched a few games played in Argentina on YouTube and from that moment, we knew we could do it," said Tudor Marta, the event organiser, to ihf.info.
With all precautions put firmly in place during the COVID-19 pandemic, with players tested before entering the competition and social distancing practiced throughout the day, all 14 games scheduled were played without a hitch. 
"We would have liked to have more teams taking part and more days of snow handball, but the conditions were tough and we did not want to risk anything, for players to catch a cold," added Marta.
The temperature, -13 degrees Celsius, was a challenge for many, but both the women's four-team and the men's five-team competitions were a success.
The rules were the same as in beach handball and the tournament lasted one day, with all 14 games played on Saturday, 13 February.
However, the heavy snow which fell over the Maramures region in Romania in the last days was a blessing for the organisers, which were afraid that the whole event would be cancelled on Thursday, as there was no snow in Suior.

"The interest was huge, we saw many beach handball players tagging each other on social media and telling us they will take part in the next editions."
 
"I even saw some of them asking if similar events could be held in their countries, including one from the United States of America. This can only mean that snow handball has a future," added Marta. 
Handball Club Illusion claimed the men's title, after defeating Golden Boys Merasport in the final 2:1, while the women's competition was won by M Power Baia Mare after defeating another team from Baia Mare, All Stars, 2:0.
"We all enjoyed ourselves and learnt that snow handball can be as fun as beach handball. The participants told us that playing on snow is harder, but they really felt good and this means the world to us," concluded Marta.
For more information about  the Baia Mare Snow Handball Challenge, click here.