22 Jan. 2023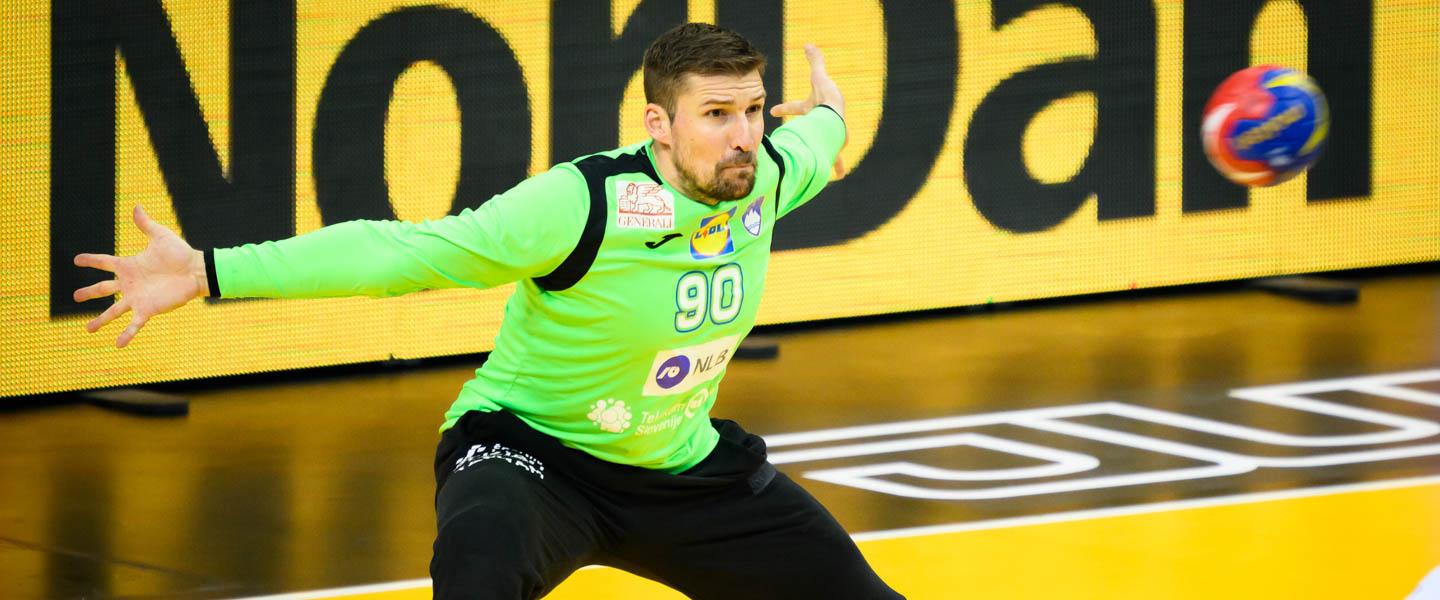 Slovenia finished their trip to the 2023 IHF Men's World Championship on a high, sealing their fourth win in six matches (31:23) against Montenegro, who opted to rest most of their key starters.
Main Round Group I
Montenegro vs Slovenia 23:31 (8:15)
Both Montenegro and Slovenia were going to say their goodbyes to the 2023 IHF Men's World Championship after opening the last day of the main round in Krakow. Therefore, the two sides were aiming to finish off on a high, with a win that would improve their placement in the final standings.
For Slovenia, a win would have meant that they could not fall lower than 12th place and even create a chance to secure a place in the Paris 2024 Olympic Qualification Tournaments after a strong outing at Poland/Sweden 2023, where they only lost against France and Spain.
Montenegro, on the other hand, were still motivated after returning to the world handball flagship competition for the first time since 2013. Yet, their loss against Poland was too difficult to digest.
And that was visible even from the first minutes of the match, when Slovenia totally outplayed their opponents, despite coach Uroš Zorman not being able to rely on right wing Blaž Janc, who was out due to a thigh injury that saw him taken out of the line-up.
Yet Janc's absence was nowhere to be seen after the first 14 minutes of the match, when Slovenia really took the game to Montenegro and led by an astonishing seven-goal difference, 9:2, with a strong 5:0 run being the backbone of this gap.
In fact, Montenegro failed to score for nine minutes and 56 seconds, and it was all thanks to a strong Slovenia defence spearheaded by goalkeeper Urban Lesjak, who continued to impress at Poland/Sweden 2023. 
Prior to the match against Montenegro, Lesjak had 34 saves for a 31% saving efficiency, but he stole the show in the first half of this match, boasting a 59% efficiency with an outburst of 10 saves that helped Slovenia create a comfortable 15:8 lead at the break.
As Montenegro also rested their starters, with their top scorer in the competition, left back Branko Vujović, never taking the court, there was little chance that the players who had featured less prominently in the competition so far could pull something out of the hat to derail Slovenia's challenge. 
In turn, Lesjak, the hummel Player of the Match, also helped Slovenia keep their opponents at bay, finishing the match with 16 saves and a 44% saving efficiency, excellent numbers in front of a potent attack at times.
Slovenia also ushered in all their players at their disposal, boasting 12 different scorers in the match, keeping their opponents at bay in the second half and jumping with both hands at the chance to secure a 31:23 win that enabled them to clinch third place in the standings.
With four wins and two losses, Slovenia will finish between the ninth and 12th places at Poland/Sweden 2023 after five consecutive finishes in the top 10, dating back to Germany 2007. Still, Uroš Zorman's side showed serious poise and talent to be considered one of the teams to watch in the future, especially in the big win against Poland, a crucial clash in the preliminary round, in front of a sold-out Spodek Arena in Katowice.
Montenegro will end on fifth place in the final standings of the group, which means that their final position will be between the 17th and 20th places, basically sealing the best-ever finish for the team at the IHF Men's World Championship. However, Montenegro lost all their matches against European opposition and their last three in a row in the main round at Poland/Sweden 2023.
hummel Player of the Match: Urban Lesjak (Slovenia)