05 Apr. 2023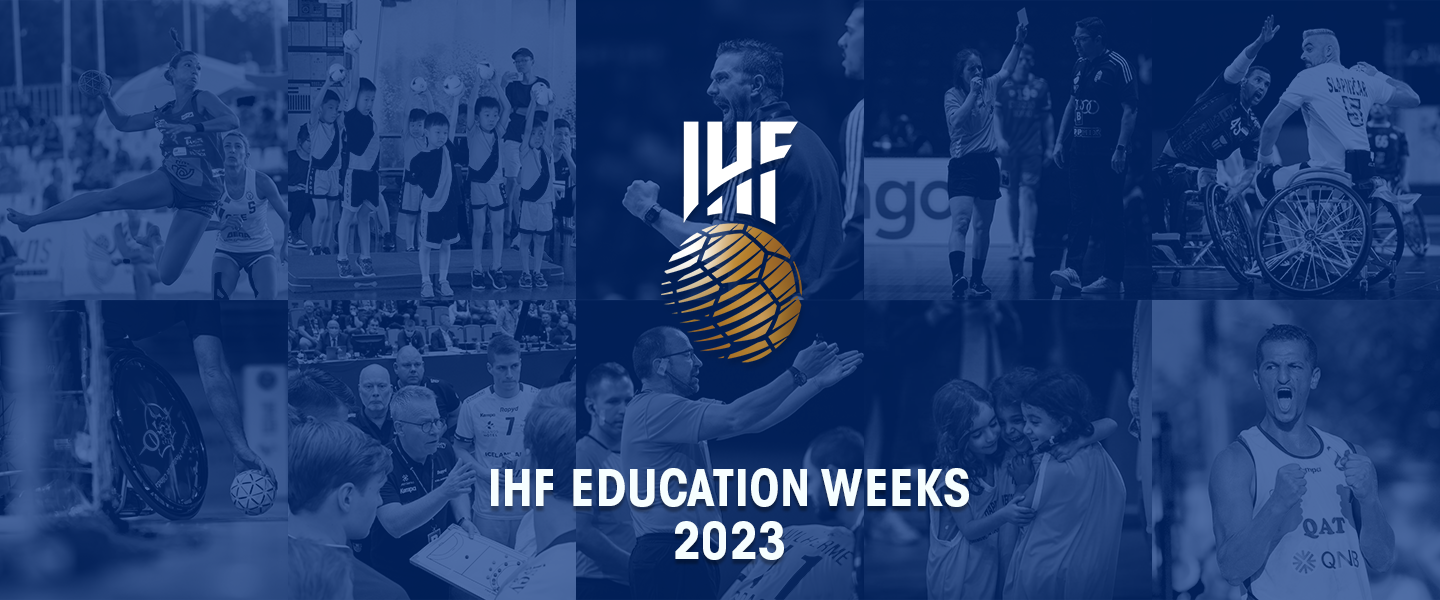 Following eight successful presentations from the IHF Virtual Academy, an initiative of the IHF Education Centre launched in 2020, 2023 will see a broad delivery of free educational courses for the handball community and beyond. A total of six different courses will comprise the 2023 IHF Education Weeks, starting with the first in May and concluding with the last in October. 
The 2023 IHF Education Weeks will launch in May with the Beach Handball Education Week, running from the 15th to the 21st. The Beach Handball Education Week will focus on different elements related to coaching and refereeing and feature a number of experts from three continents. The core topic is 'Beach handball playing styles and application of the Rules of the Game'. 
Under this umbrella, the coaching lectures will concentrate on the latest trends in attack, the preparation of a national team on the path to a top event, the latest trends in defence, and coaching a winning team. The officiating lectures will focus on goalkeeper behaviour inside and outside the goal area, special situations, two-point goals and punishments. All lectures will begin at 13:00 CEST. 
Another five courses will follow the Beach Handball Education Week:
•    Coaches and Referees Education Week: 10–16 June
•    Children's Handball Education Week: 4–10 September
•    Youth Coaches Education Week: 18–24 September
•    Management Education Course: 2–5 October
•    Wheelchair Handball Education Courses: 6–8 October
The 2023 IHF Education Weeks will be streamed live on Zoom and the IHF Facebook page. Users who register and attend the sessions via Zoom will have the chance to participate in the question-and-answer portions of each lecture. More information on how to register will follow. 
About the IHF Virtual Academy
The IHF Virtual Academy was launched in 2020, under the umbrella of the IHF Education Centre, itself launched in 2016. The goal of the IHF Virtual Academy is to improve handball education the world over, with the courses provided by the IHF for free and aimed at all levels. 
Previous Virtual Academy courses have featured indoor handball, children's handball, wheelchair handball, beach handball and handball-related medical topics. All previous lectures can be found on the IHF Facebook Page under the relevant playlists.