24 Jan. 2020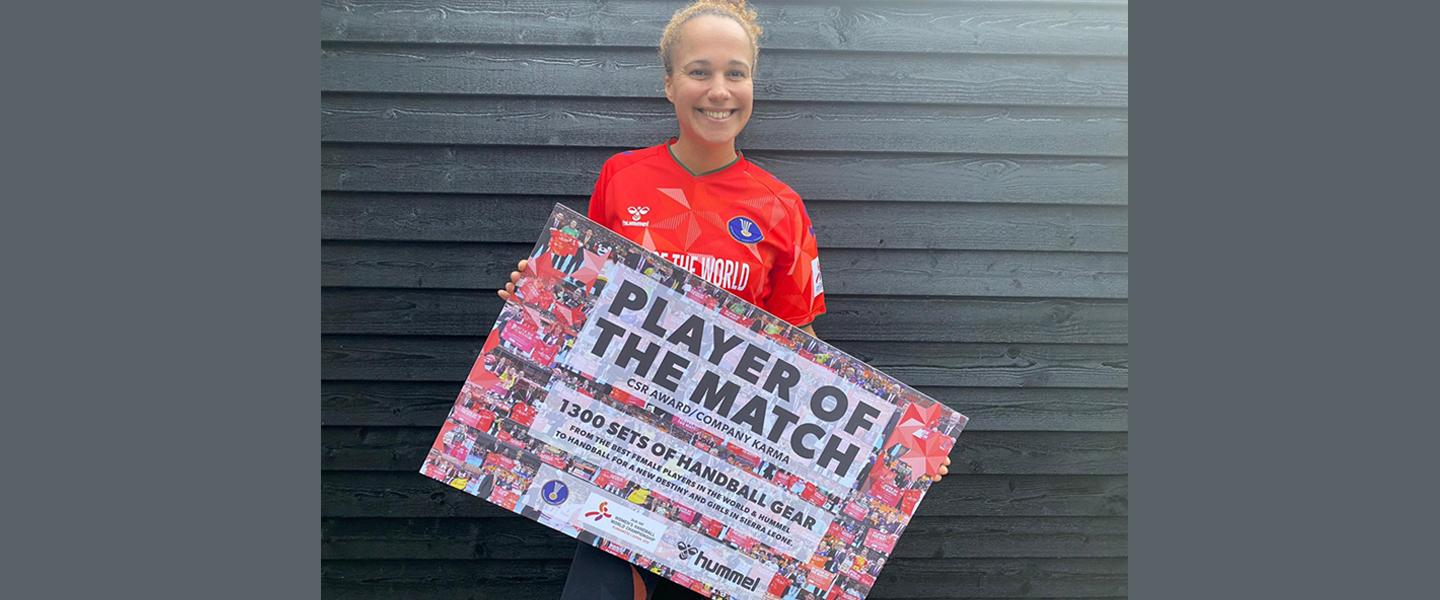 The 2019 IHF Women's World Championship in Kumamoto, Japan, was not only a great success on and off court in the Asian country, but also provided happiness in the west African nation of Sierra Leone.
IHF Official Partner, the Danish sports brand hummel, sponsored the 'Player of The Match' award given to the most influential player in every game, and the opportunity was used each and every time to focus on girls' rights and inclusion in handball. 
Each award allowed the chosen player the opportunity to help vulnerable girls and pass on the joy of handball via donating handball equipment in the form of two complete sets of team kits from hummel to HAND - 'Handball for A New Destiny' - in Sierra Leone.
Former Denmark women's national team player and Olympic gold medallist Josephine Touray, who is also an ambassador and Project Manager for HAND, received 1,300 full kits from hummel to distribute throughout Sierra Leone.
The corporate social responsibility programme, HAND, was announced at the XXXVII IHF Ordinary Congress organised in Gothenburg, Sweden in July 2019 and continued the CSR work between hummel and the IHF which had started during the 2019 IHF Men's World Championship, where hummel also provided the 'Player of the Match' with the opportunity to donate handball equipment to vulnerable children.
HAND forms part of the partnership between both the IHF and hummel after they embarked upon a four-year-long partnership contract, which launched at the 2019 IHF Men's World Championship held in the home of hummel, Denmark, as well as Germany in January.
Overall, HAND aims to help grow the sport in Sierra Leone and improve the chances of girls to be able to participate in sport in a male-dominated society through a variety of ways including the creation of partnerships between individuals and organisations from Denmark and Sierra Leone to contribute to the United Nations development goals of 5: Gender Equality and 3: Good Health and Well-Being.
Check back soon on IHF.info for more news on this important partnership programme.
For more information about 'HAND' and its launch, visit here.
Read about 'HAND' on the hummel website.
PHOTO: hummel