15 Sep. 2021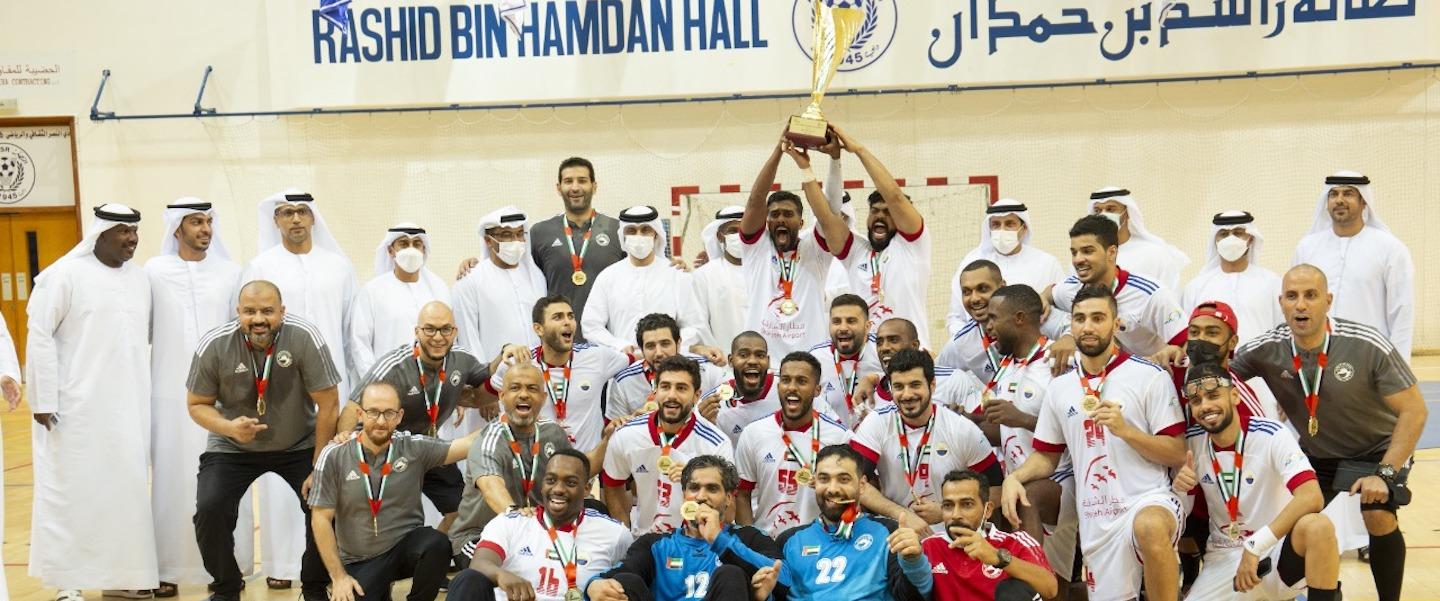 Sharjah Club became four-time winners of the United Arab Emirates (UAE) Men's Super Cup. In the match played at Al Nasr Club Hall in Dubai on 9 September, the team from Sharjah defeated Al Jazira Club 26:22.
The UAE Men's Super Cup is contested between the UAE league champions and the winners of the President's Cup. The first edition was held in 2016, when Al Jazira beat Al Ahly, and after that, Sharjah have claimed four consecutive victories in 2017, 2018, 2019 and now 2021.
In 2020, the Super Cup was not played due to the COVID-19 pandemic. And in the fifth edition of the tournament in 2021, Sharjah, who won both the UAE league and the President's Cup earlier this year, faced the runners-up of the President's Cup, Al Jazira.
Sharjah dominated for much of the game and were in front 15:11 at half-time. Although Al Jazira fought hard and drew level at 22:22, Sharjah had the upper hand in the closing minutes to restore a four-goal advantage. 
As the Super Cup winners, Sharjah will now represent the UAE at the Gulf Super Championship against the Super Cup champions from Bahrain. In the match scheduled for the end of the month, they will face either Al-Najma or Barbar, who will first fight for the Bahrain Super Cup on 20 September.
You can follow the UAE Handball Federation on Facebook, Twitter and Instagram.
Photo: UAE Handball Federation