24 Aug. 2018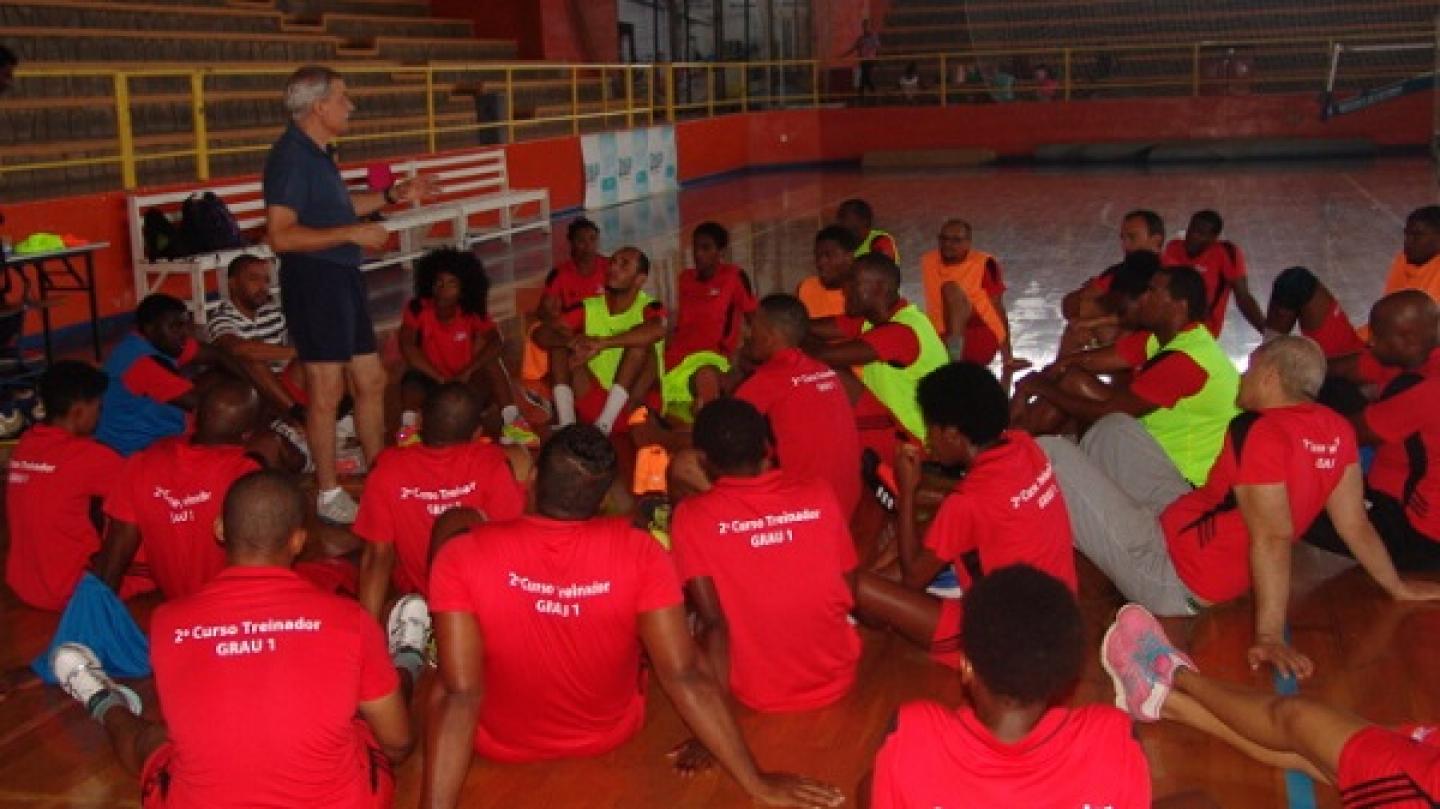 The Olympic Solidarity programme for 2018 continued with great success as the seventh course organised by the IHF this year was conducted in Praia, Cape Verde. 35 beginner coaches, teachers and handball officials participated in both theoretical and practical classes under the guidance of IHF lecturer Pablo Greco.
"The participants were very motivated, engaged in activities and focused on tasks, in theory as well as in practical. The practical part with the participants was very fruitful, the activities were well-received and the participants showed, in the vast majority, some knowledge about the modality," said lecturer Greco, adding that the organisation on the part of the Cape Verde Handball Federation was excellent and the facilities where the course was held were of the highest quality.
"The rating was positive. The number of participants who took part in the course was great," concluded Greco.
A variety of topics related to handball theory and training methodology were covered during course, which ran from August 13 to 17. Subjects included the teaching of individual tactical and technical skills, exercises for different playing positions and defensive systems.
The next Olympic Solidarity course organised by the IHF is scheduled to take place in Lithuania in September.
OLSOL course organisation in 2018 surpasses 2017
The International Olympic Committee introduced the Olympic Solidarity initiative over 50 years ago in order to help nations that require assistance with the development of coaches, athletes and sports officials. The IHF organises several courses per year. In 2017, a total of seven courses were conducted. In 2018, seven courses have already been completed, with a further three already scheduled to take place.