10 Aug. 2019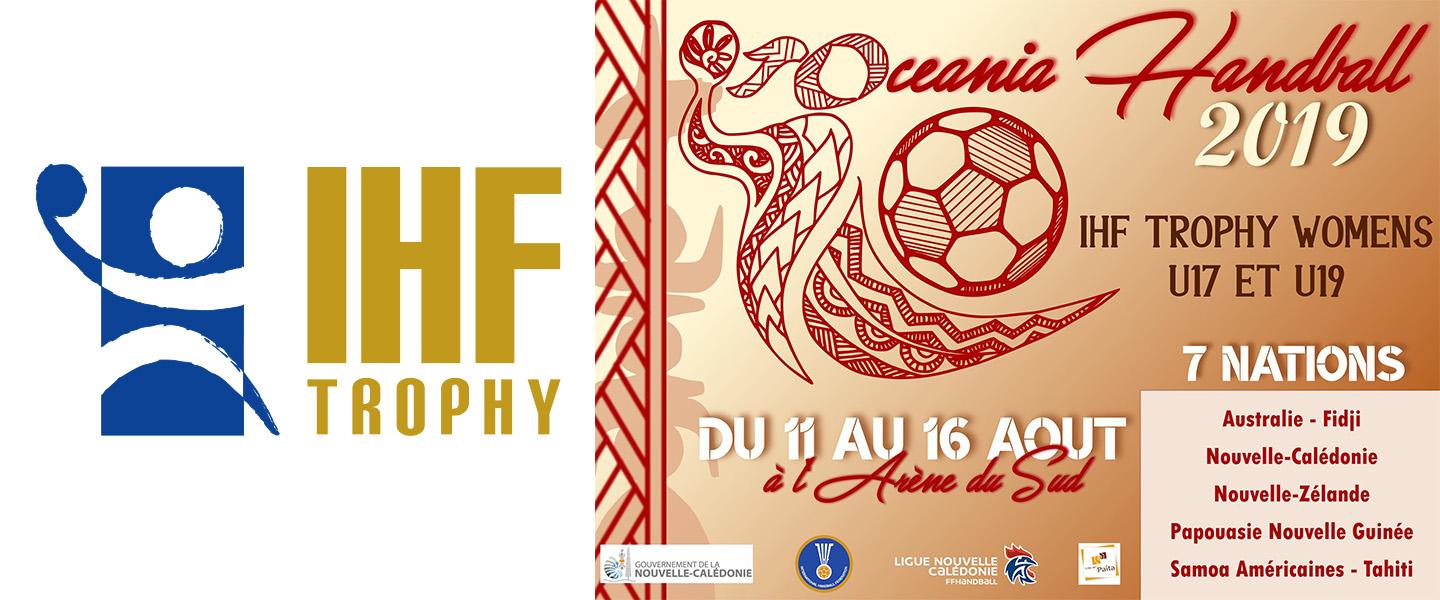 The IHF Trophy – Oceania for women's U20 and U18 teams will be held at Arena of the South in Païta, New Caledonia, from August 11 to 16. A total of seven nations will contest the two titles available, with six teams participating in each the youth and junior competitions. 
In the youth category, Australia, Fiji, New Caledonia, New Zealand, Papua New Guinea and Tahiti will play for the trophy. American Samoa, Australia, Fiji, New Caledonia, New Zealand and Papua New Guinea will contest the junior title. 
Each tournament will be played in a round-robin format, with all teams facing each other once. Following the usual IHF competition system, two points will be awarded for a win, one point for a draw, and zero points for a loss. Final ranking will be based on points gained during the course of the event. The winner of each age category will qualify for the IHF Trophy – Intercontinental Phase in 2020. 
The opening day, on August 11, will see Fiji meeting hosts New Caledonia in the youth competition after the opening ceremony. The first junior match will follow, with New Caledonia playing Papua New Guinea. 
IHF technical delegates from Spain, Hungary and Japan have been nominated for the event, along with referees from Thailand and Republic of Korea. 
Matches will be streamed on the Facebook page of Ligue de Handball de la Nouvelle-Calédonie and the YouTube channel of Nouvelle-Calédonie la 1ère.