15 Aug. 2019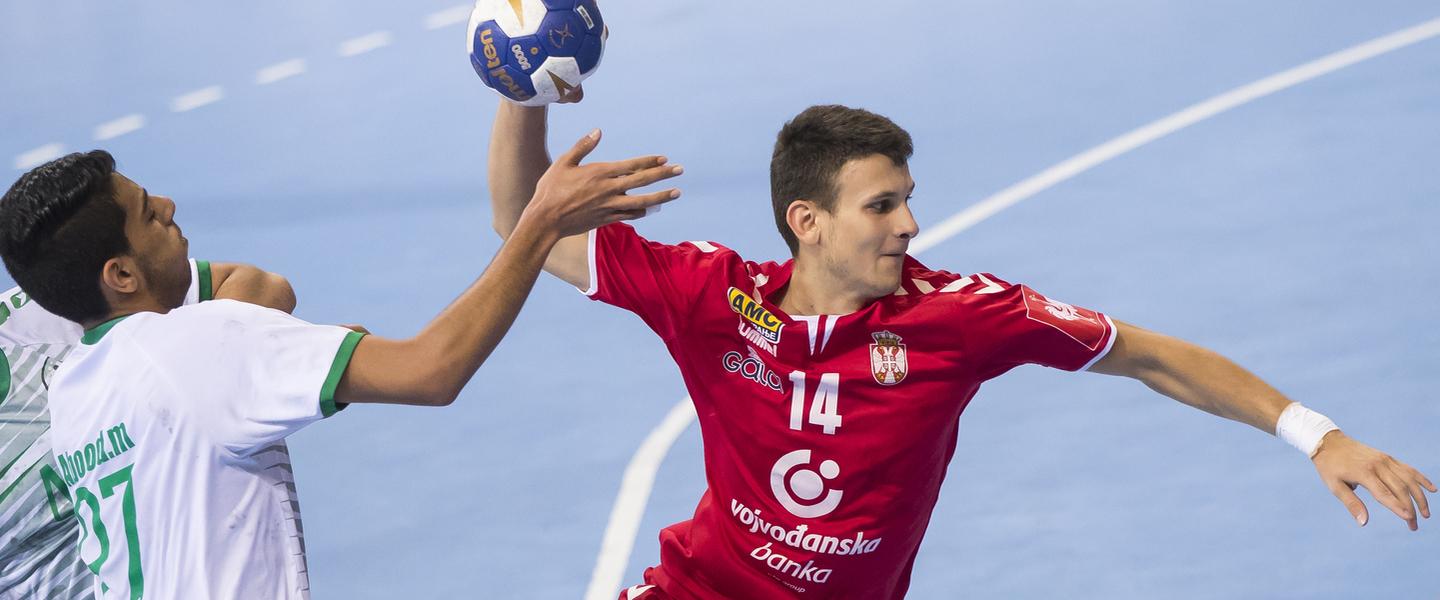 Serbia clinched 19th place at the 2019 IHF Men's Youth World Championship in the opening match on Thursday in Jane Sandanski Arena, as they secured a victory over Saudi Arabia that was more difficult than the European nation might have anticipated. 
19/20 PLACEMENT MATCH
Saudi Arabia vs Serbia 23:28 (14:12)
Coming up against the Men's Youth World Championship debutants Saudi Arabia, Serbia were the favourites to earn 19th place on the final ranking at North Macedonia 2019 – particularly as the European side only narrowly missed a place in the eighth-final stage. However, Saudi Arabia had a stronger opening half and held the lead at the break, before Serbia took the upper hand in the second period. 
Serbia might have been shocked to find themselves behind at half-time. The European side led 6:5 at the 10-minute mark, before a period of no goals from either team that ended with Saudi Arabia equalising the game. Saudi Arabia pulled away to a two-goal advantage in the final minutes of the half. 
Serbia resumed the match stronger, but there was always a danger for Saudi Arabia to come back to level as the distance was never decisive until the last 13 minutes. After Serbia created a difference of six goals, 18:24, a 4:0 partial from Saudi Arabia increased the pressure on the European team once again. With five minutes remaining, they held a lead of only two goals, 22:24. 
However, the greater experience won out in the end. Serbia played a stronger final few minutes and collected a five-goal victory at the whistle. 
The 19th-place finish is Serbia's lowest in history at the Youth World Championship. For Saudi Arabia, as debutants, the result of 20th after one win at North Macedonia 2019 is promising. 
Player of the match: Uroš Kojadinovic, Serbia