06 Aug. 2019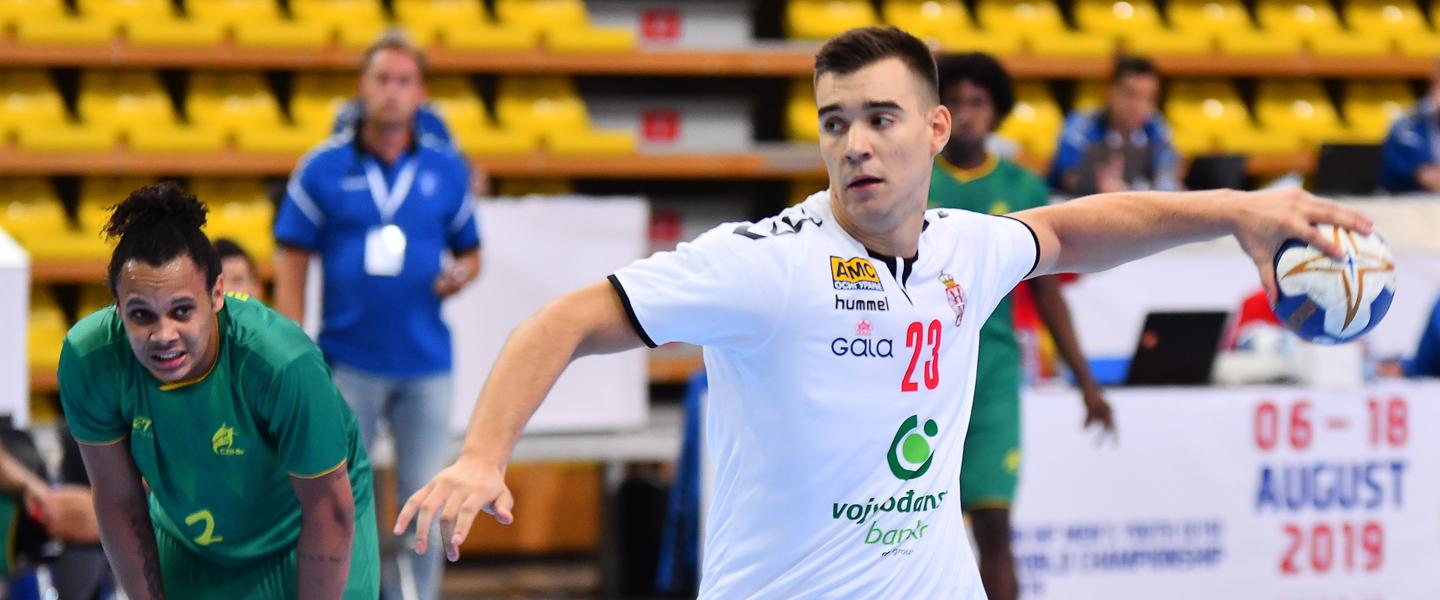 European side Serbia took a big step towards qualifying out of preliminary group D of the 2019 IHF Men's Youth World Championship with an eight-goal win over their South American rivals, Brazil.
GROUP D
Serbia vs Brazil 32:24 (14:11)
Boris Trajkovski Arena, Skopje
Using just 14 of his 16 players, Serbia coach Aleksandar Radosavijevic oversaw an opening-day victory for his side against a Brazilian team who only arrived in Skopje early this morning.
After going behind in the first 15 minutes on a number of occasions, but pulling it back every time, Brazil finally succumbed to the Serbian pressure and fell behind by five just after the 20-minute mark, a deficit they would stay with until the last quarter when Serbia went up by eight (23:15, 47th minute and 25:17, 50th minute) to seal their two points.

A time out from Brazil had tried to stop the Serbian lead from opening even more in those first 20 minutes (12:8), but straight after the short pause, the strength of the Europeans was all-too-evident. As Brazilian attacker Tarcisio Freitas Oliveira tried to power through the heart of their defence, both Jovan Milicevic and Ivan Micic combined to literally lift the onrushing centre back off his feet, pick him up and dump him back down from where he started.
And even if a player did get through the Serbian wall, goalkeeper Nikola Cirovic stood in their way with eight saves in the first half and 14 in total.  A late red card for Vanja Nikolic after he misplaced a pass into the hands of Brazil's Marcos Assumpcao Braga and tried in vain to stop the attacker sullied the result a little, but Serbia were impressive and effective.
"We were full of confidence and played very well especially in defence," said Serbia's Ivan Micic to wch2019championship.com.mk. "We know how important this match was for us and for Brazil, so we didn't underestimate them at any point.

"Now we have to play at least at this level against Portugal tomorrow."
Best Player of the Match: Jovica Nikolic (SRB)
Photo: WCH 2019 / Filip Viranovski