08 Dec. 2019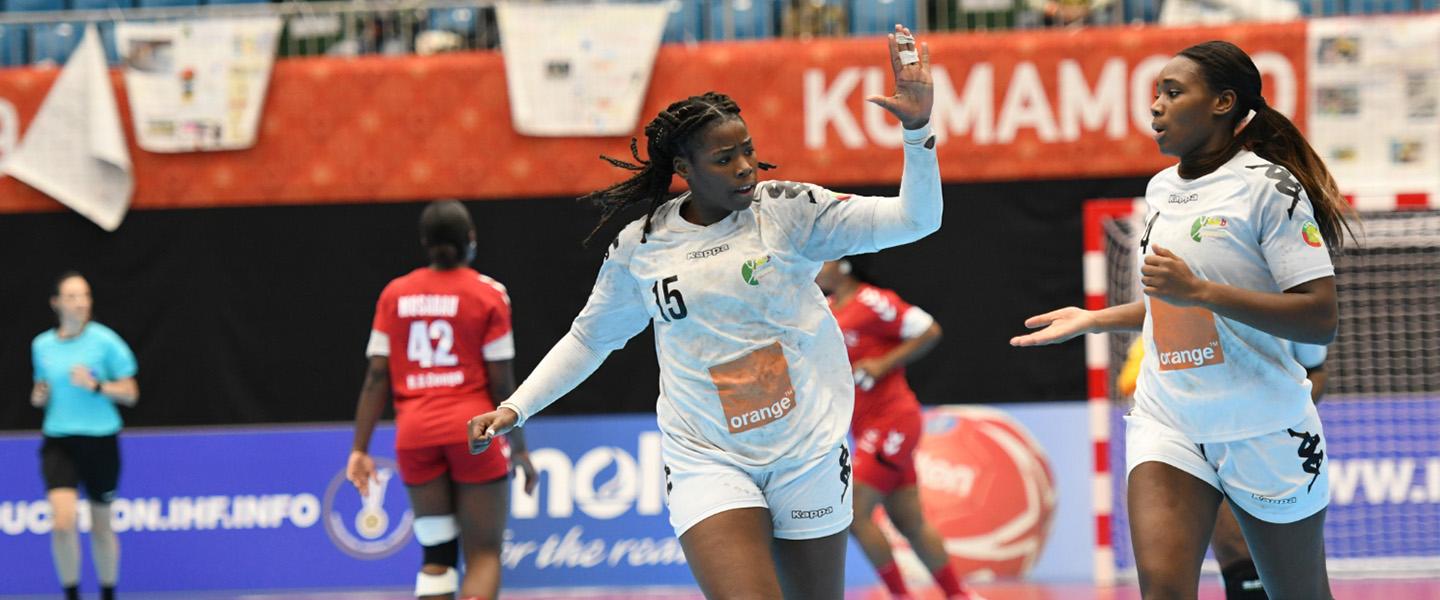 The last President's Cup match of the day was played between two teams who met each other twice in the recent past – at the African Women's Championship as well as the Tokyo 2020 African Olympic Qualification Tournament – and both times they faced Democratic Republic of Congo, Senegal emerged victorious.  
Today, the spectators in Kumamoto Prefectural Gymnasium saw a strong Senegal side beat their continental rivals – but not without difficulties as an 11-goal lead almost disappeared and just under two minutes before the final buzzer Congo were within reach again (23:25). But a strong finish from Senegal ensured their victory and a place in the 17/18 placement match against Brazil tomorrow. 
PRESIDENT'S CUP
Senegal vs Democratic Republic of Congo 28:23 (16:9)
The first 10 minutes of the match were rather equal as Congo came back within one after trailing by three. In these 10 minutes, Amina Sankhare was surely the player to watch as she had scored three out of Senegal's six at this point (6:5). 
Following this first phase of the match, Congo started struggling and Senegal managed to increase their lead as they scored four unanswered goals (10:5). Congo managed to come within three again in the 19th minute but Senegal reacted and pulled away further, resulting in a seven-goal half-time lead (16:9).
Seven minutes into the second half, Senegal had increased the advantage further to 11 and even though this seemed to be a commanding lead, Senegal could not celebrate just yet as Congo re-focused and closed the gap step-by-step, goal-by-goal – after a 7-0 run and 10 minutes without a goal for Senegal, Congo were within reach again. Just under nine minutes before the final whistle, the scoreboard read 22:20 and everything was still possible for Congo. 
As Congo did not manage to score in the last two minutes but instead caused a penalty and committed a technical fault which lead to a fast break goal, Senegal claimed a solid five-goal win in the end.
Top scorer of the match was Congo's Christianne Mwasesa with seven goals out of 11 attempts, while Amina Sankhare and Hawa Ramatou Ndiaye both scored six out of eight for Senegal. 
hummel Player of the Match: Amina Sankhare (SEN) 
Photo: JHA/Sports Event