06 Dec. 2019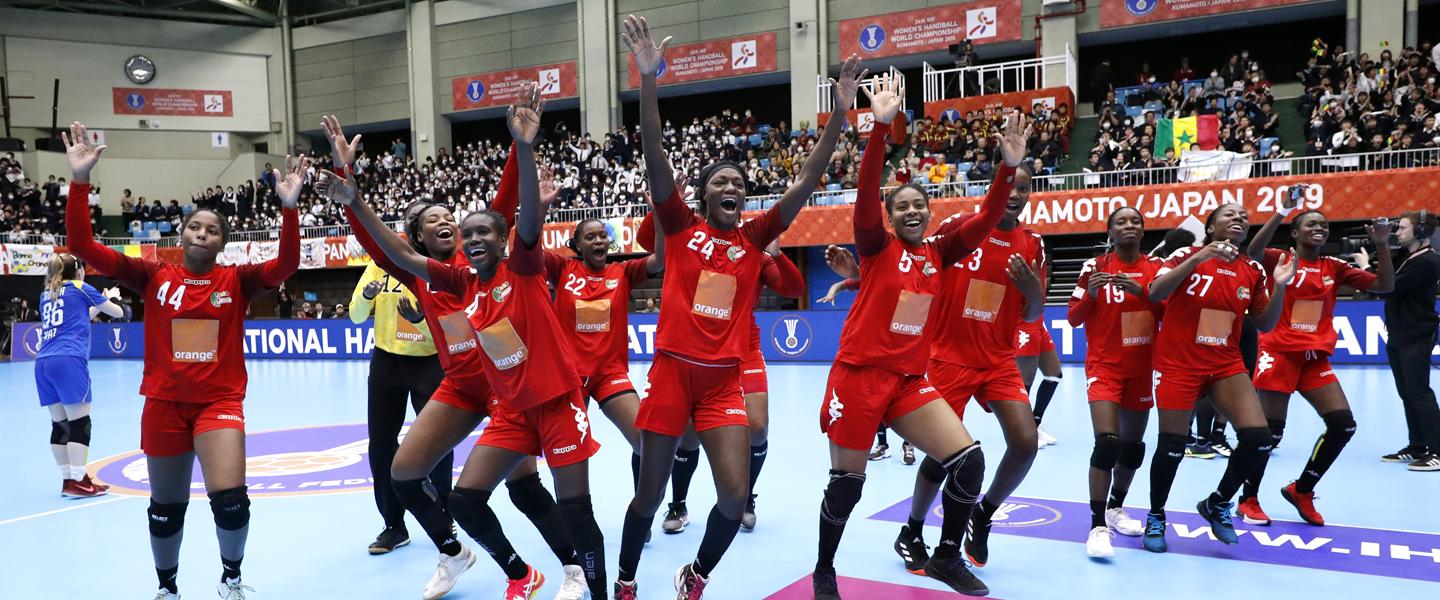 Fred Bougeant's Senegal side defeated Kazakhstan in the bottom-of-the-table clash to register the West African nation's first-ever points - and win - in an IHF Women's World Championship, beating the Asian side by 10 goals (30:20) in the Kumamoto Prefectural Gymnasium.
GROUP C
Senegal vs Kazakhstan 30:20 (15:7)
The celebrations at the end were something to behold; first the explosion of happiness on court and then, after the best player of the march award, dancing all around the court and off it too.
For Senegal, this was a truly memorable day but one which was well-deserved.
Going into the match they were strong favourites to win, having performed better in their group than their fellow win-less rivals Kazakhstan.
A 5:0 run put them 7:2 up in the 17th minute and they restricted their rivals to just five further goals in the half, seven in total.
The second half was more even but the damage had been done as Doungou Camara grabbed eight goals in total for Senegal, with her one-woman goalkeeping wall Hatadou Sako registering 18 saves (55%).
It was a disappointing match for Kazakhstan who will now look towards the 21-24 placement round alongside Australia, Cuba and China, while Senegal, now guaranteed a top 20 global finish will face some top opposition in the 17-20 placement round including continental rivals DR Congo and former world champions Brazil, plus either Serbia or Slovenia, depending on their result later.
"I was happy to see the fight," said Senegal coach Fred Bougeant after the match. "We played good today and they fought until the end. I want to give a big, big congratulations to my team and my players – it's our first ever victory in a senior world championship for our team so it's a really historic day for the Senegal federation."
For Kazakhstan's Irina Barnovskaya, she was already looking at the remainder of the tournament. "We still have two games here to play," she said. "I hope that we will win them, but it was very pleasing today and for the other games to have played in the halls which have had so many fans, and fans cheering for us. The atmosphere has really helped us so thank-you to the organisation."
hummel Player of the Match: Doungou Camara, Senegal