28 Aug. 2020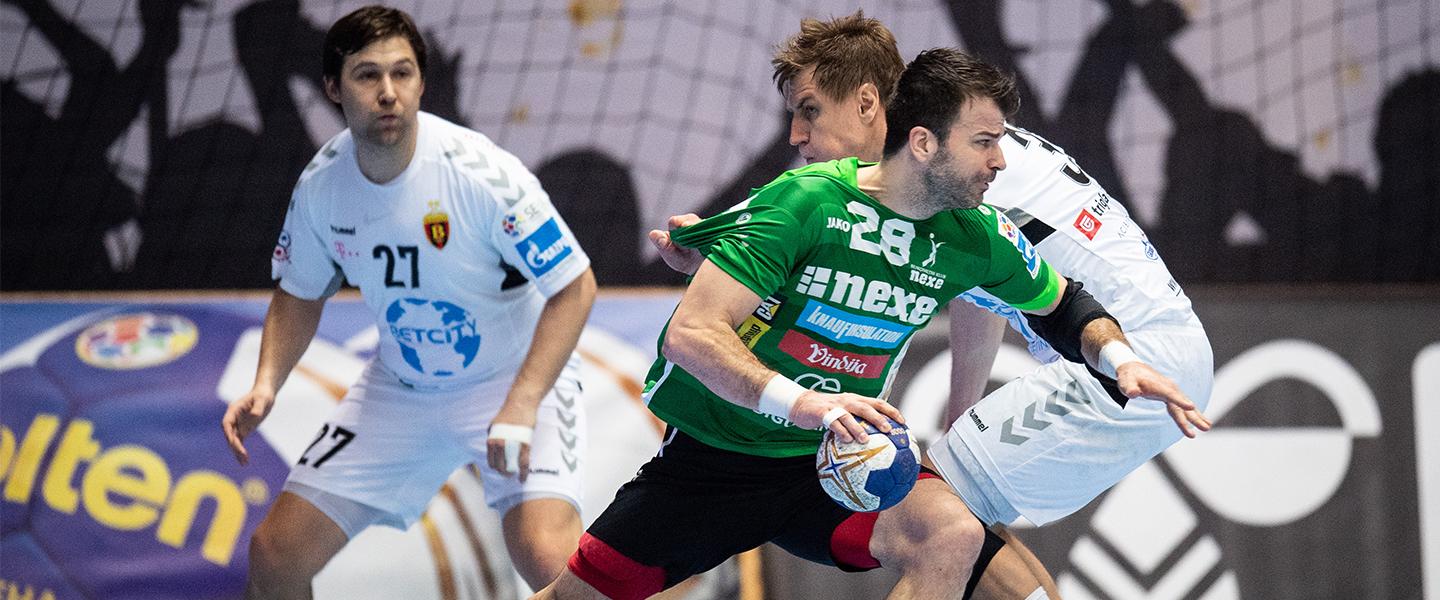 One of Europe's top international club leagues will be back in action this week, as HC Vardar and HC Nexe will meet to finish the two-leg SEHA-Gazprom League 2019/20 quarter-final they began in March on Saturday, 29 August. 
The current title holders in both the SEHA and Champions League, Vardar, will host Nexe for the second leg of their quarter-final – and it will be an exciting match that sees handball's return to the highest level court in Europe, as only one goal separates the teams ahead of the second quarter-final match-up. 
The winner of the two-leg quarter-final is determined on aggregate, and Vardar hold a 31:30 lead following the first match. Playing in their usually atmospheric Jane Sandanski Hall, Vardar will have no supporters, as the match will be played without spectators.
The 2019/20 SEHA season was scheduled to end in April. As with all European competitions, the SEHA League, for south-eastern European clubs, was abruptly suspended in March due to the COVID-19 pandemic. At that point, two of the four quarter-finals were complete, with HC PPD Zagreb (Croatia) and Meshkov Brest (Belarus) securing the first semi-final tickets. 
The two remaining quarter-finals had one more match to play to determine the winners and participants in the Final 4. Those two remaining matches were North Macedonian side HC Vardar versus Croatian club HC Nexe, and Hungarian team Telekom Veszprém HC versus Serbian squad Vojvodina. 
On Saturday, 22 August, the SEHA League announced that Vojvodina had informed the board that "due to epidemiological and transport issues which occurred in Serbia caused by the current situation, they are not able to travel to Hungary for the second leg of the SEHA Quarter finals against HC Telekom Veszprem," as published on the competition's official website. 
Therefore, one of the quarter-finals is currently in question. At the time of publishing, the SEHA League has yet to announce their resolution for this situation. However, the other quarter-final yet to be played is full-steam ahead, which means fans in Europe can look forward to the first top-level club clash in months. 
Following the last quarter-final match, the SEHA League Final 4 will be played on 4 and 6 September in Zadar, Croatia. 
More information on the SEHA-Gazprom League can be found on the official website. 
Photo: Sasa Pahic Szabo / kolektiff