08 Aug. 2019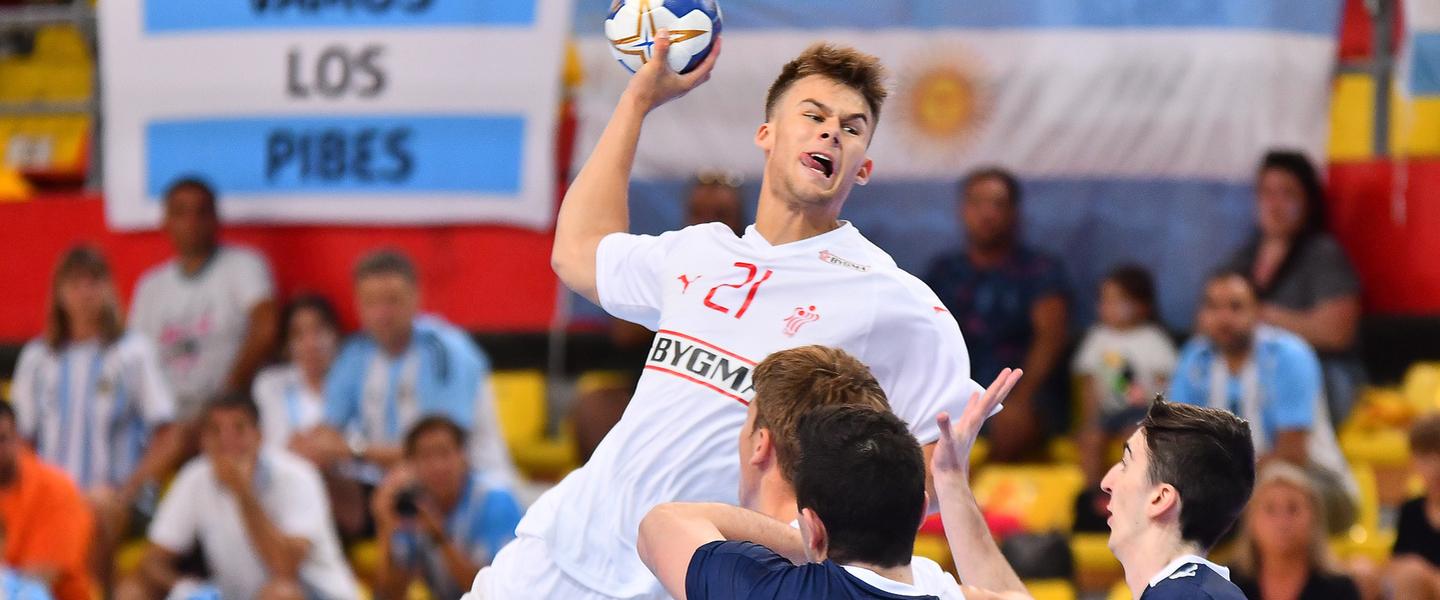 U18 EHF EURO 2018 bronze medallists Denmark added a second win in as many matches at the 2019 IHF Men's Youth World Championship when they met Argentina in round two in Boris Trajkovski Arena. Though Denmark finished the match with a clear score line in their favour, it was not until the final 10 minutes that they pulled away so decisively. 
GROUP C
Argentina vs Denmark 19:29 (11:15) 
In their opening match at North Macedonia 2019, Argentina had stunned the hosts with a comeback from a five-goal deficit in the second period to take the win. That victory showed Argentina's strength, but the South American side ultimately did not have enough power to challenge the team that placed third at the U18 European championship last summer. 
Argentina kept the match close through the first 20 minutes, 9:10, after which Denmark began to create a more decisive advantage. From a four-goal difference at the break, Argentina fought back to a two-goal score line, 15:17, in the 38th minute – but the fairytale comeback they pulled off against North Macedonia was not to be versus Denmark. 
After that temporary glimmer of hope, Argentina fell behind again. Just inside the last quarter of the game, Denmark hit a 22:16 lead that would prove insurmountable for Argentina, though they fought hard to the final whistle. In the last 10 minutes, Denmark clearly had more power, and cruised further ahead to a decisive 10-goal victory. 
Argentina played the first half with Juan Ignacio Villarreal in goal, but it was his second-half replacement Fausto Vazquez Palmieri who proved far more effective. With a total of nine saves, Palmieri finished the game with a 37% save rate. 
The top scorer of the match was Denmark's Emil Jessen, who had already scored five of his total seven goals in the 22nd minute – at that point, at 100% accuracy. 
Player of the match: Emil Jessen, Denmark
Photo: WCH2019 / Filip Viranovski