11 Nov. 2023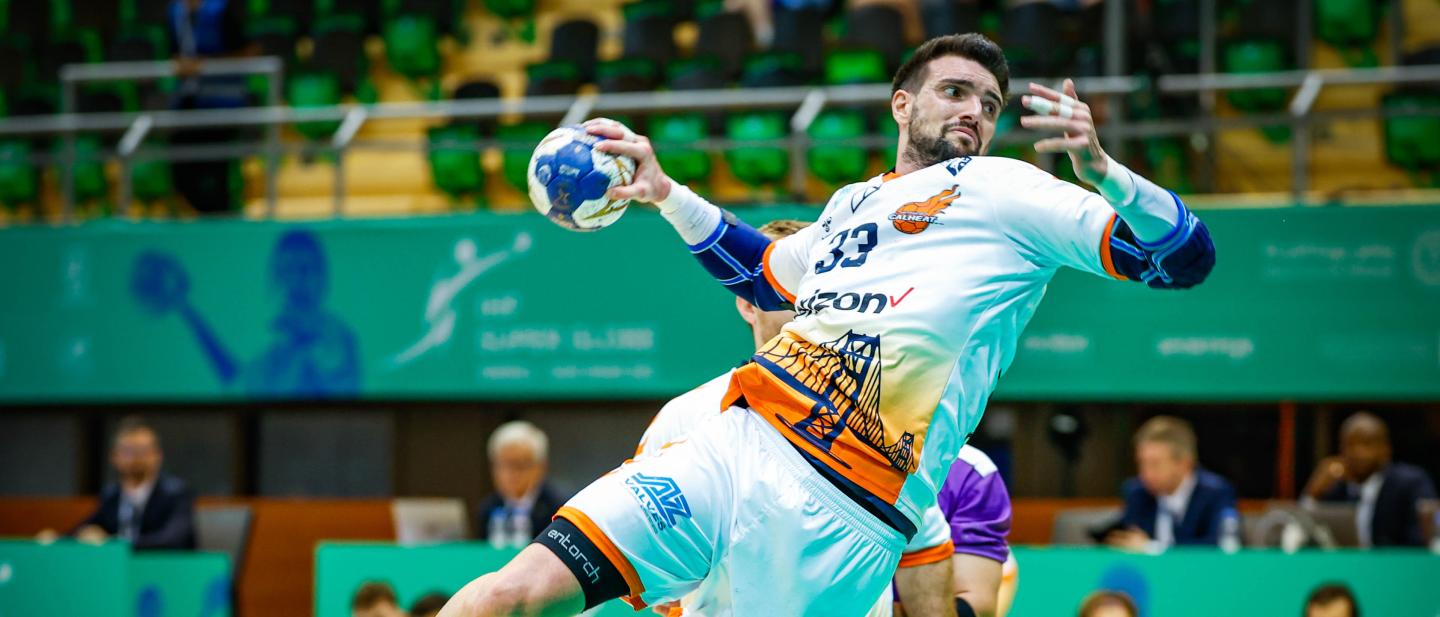 San Francisco CalHeat secured their maiden win at the IHF Men's Super Globe, stopping a five-match losing streak in the competition, with a 27:22 win over the University of Queensland.

PLACEMENT MATCHES 9–12
University of Queensland (AUS) vs San Francisco CalHeat (USA) 22:27 (10:15)
Either way, the University of Queensland or the San Francisco CalHeat were going to earn their maiden win at the IHF Men's Super Globe, as both sides had previously lost all their matches in the competition, with the CalHeat riding a five-game losing streak entering this match.
After being at the receiving end of the worst-ever loss in the IHF Men's Super Globe two days ago, 14:57 against SC Magdeburg, the University of Queensland got off to a better start, taking a 4:2 lead after six minutes, as the CalHeat failed to adapt to the Australian side's attack, as centre back Ignacio Oleaga Ballester scored twice.
Slowly, the CalHeat got back into the match, mainly thanks to their excellent goalkeeper, Fredrik Kolstad Jakobsen, who had 10 saves for a 53% saving efficiency in the first half, which enabled the American side to use fast breaks to create easy scoring chances. More importantly, Jakobsen saved six one-on-one shots, which proved crucial to the flow of the match.
As both sides traded turnovers – 23 between them in the first 30 minutes – it was the CalHeat which had the cutting edge, using a 6:2 run to end the first half to create the largest lead in the game, 15:10, at the break, as UQ scored only two goals in the last 11 minutes of the first half.
Kolstad Jakobsen, the hummel Player of the Match, continued to frustrate the University of Queensland also in the start of the second half, as the gap grew to eight goals, 22:14, only for the Australian side to mount a small comeback, cutting the gap to five goals, 22:17, thanks to a 3:0 unanswered run, which prompted a CalHeat time-out, with 14 minutes and 47 seconds left on the clock.
UQ did try all their best, limiting the CalHeat on the attack, but their own turnover woes and misses prevented the Australian side to apply even more pressure on the American side. Eventually, thanks to Kolstad Jakobsen's excellent match (17 saves for a 46% saving efficiency), the CalHeat sealed a historic 27:22 win, their first in six matches at the IHF Men's Super Globe.
This was also the maiden win for any American side at the IHF Men's Super Globe, after both the New York THC and the CalHeat had lost their previous matches in the competition, which underlines the growth of American handball. 
The University of Queensland will feature now in the Placement Match 11/12 against San Fernando HB on Sunday morning, while the San Francisco CalHeat avoided finishing on the last place, like in their previous appearance, and will now head to the Placement Match 9/10, where they are due to play against Saudi side Al-Noor.
hummel Player of the Match: Fredrik Kolstad Jakobsen (San Francisco CalHeat)