03 Dec. 2019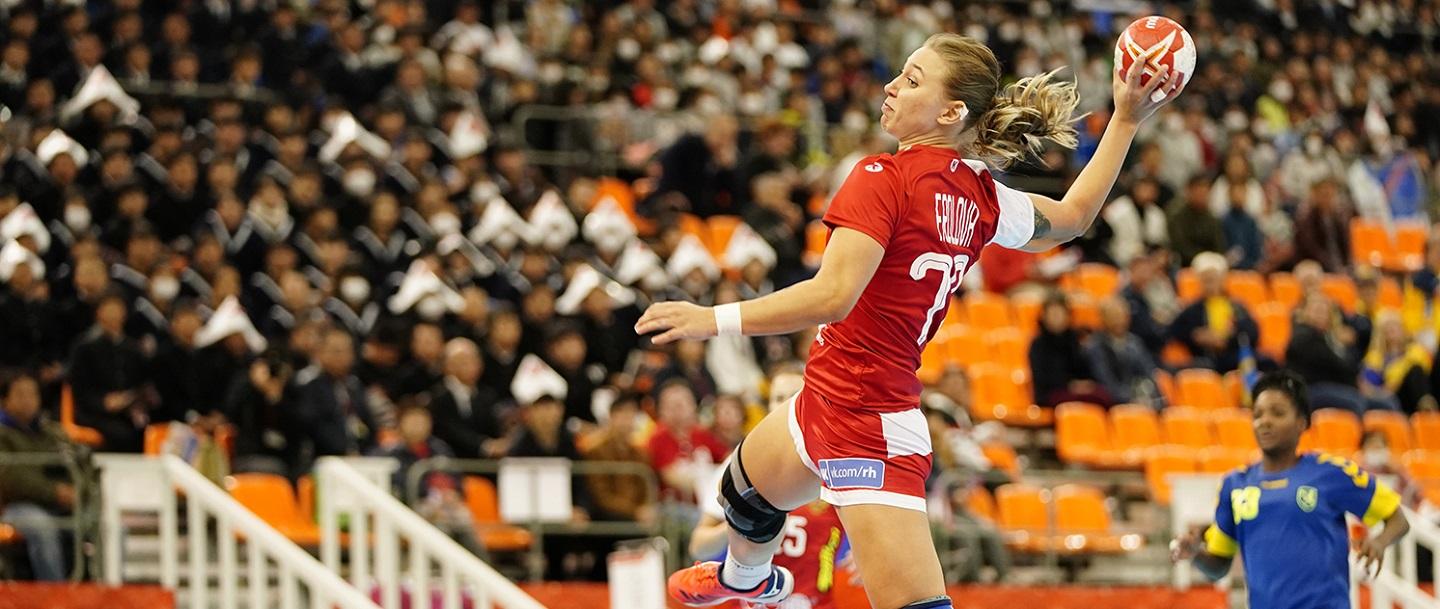 Group D leader Russia looked to stay atop its group with a win against the Democratic Republic of Congo on Tuesday in Kumamoto. After cruising to an early lead the Russians made it three straight victories with a 34:13 win.
GROUP D
Russia vs Democratic Republic of Congo 34:13 (19:7)
Christianne Mwasea scored the first goal of the match for DR Congo with a rocket from the left side to the top right corner for Congo's first and only lead. Russia responded hard and fast with five unanswered goals including two each from Olga Fomina and Anastasiia Illarionova. Mwasesa added another goal to made it a three-score game at 5:2 but that was as close as Congo would come to catching the Russians.
The 2009 World Champions led by Fomina and Illarionova went on a 14-5 run to close out the first half and put the game out of reach at 19:7. The Russian defense held Congo to only two goals in the final 10 minutes.
The second half began similarly to the first with two quick Congo goals from Manpasika Mosabau and Daniele Estel Memana after an early Russian score to make it 20:9. However, a six-goal run by the Russians, this time led by Polina Kuznetsova, put them comfortably ahead 26:9. Congo was shut out for the final 10 minutes of the half again.
Russian Right Wing Iuliia Managarova led all scorers with six goals. Russian Captain Anna Sen finished with five goals on a perfect shooting night. 
It was a tough shooting day for Congo as they finished with 33 percent shooting. Mwasesa led Congo with five goals.
With the victory, Russia firmly stands atop Group D with control of their own destiny to advance directly to the main round. They face Japan on Thursday while Congo goes up against  PR of China.
hummel Player of the Match: Viktoriia Kalinina, Russia
 
PHOTO CREDIT: Park Dome JHA/Yukihito Taguchi