11 Dec. 2019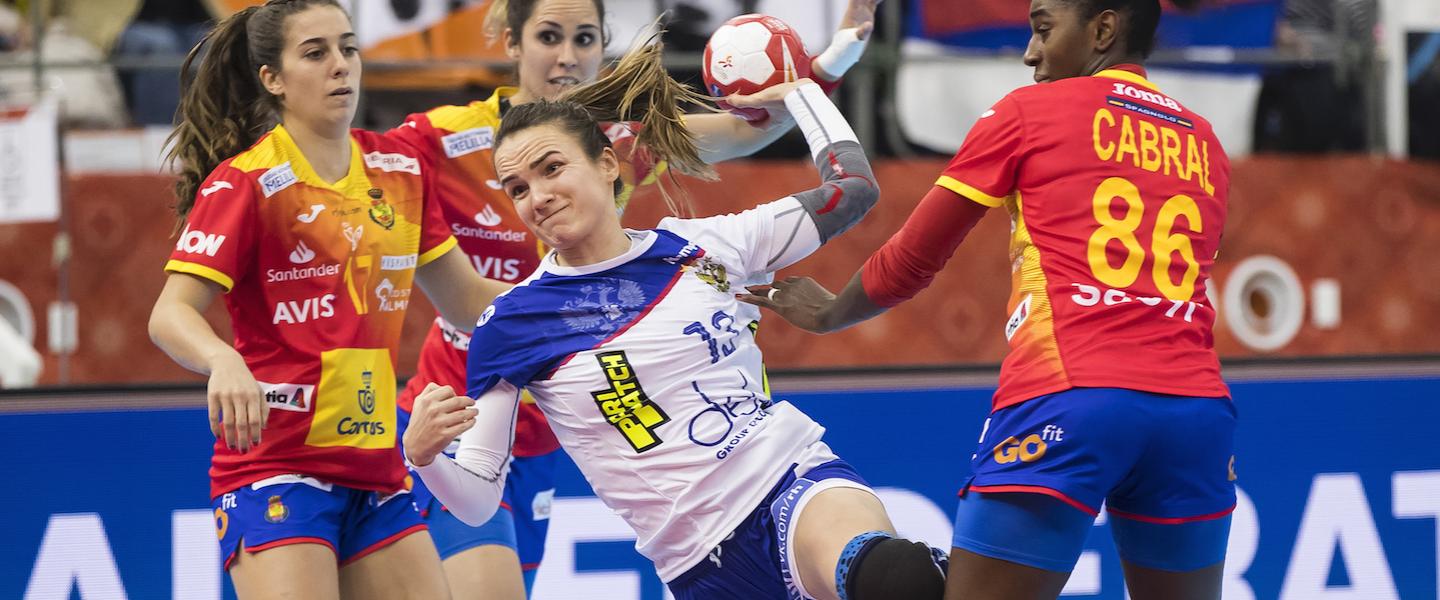 Russia will arrive at the semi-finals as the only team with a perfect record at the 24th IHF Women's World Championship, after they defeated Spain in their last main round clash on Wednesday afternoon. Russia opened a clear lead early and the final result was never in question. 
Russia thereby secured first place in Group II, promising them a theoretically 'easier' semi-final opponent, as they will meet the second-ranked team from Group I, where both semi-finalists are still to be determined. 
Spain finish the main round with seven points, and now await the result of the Sweden versus Montenegro encounter that will close Group II at the end of the night. The semi-final place could still go to Spain or Sweden. 
GROUP II 
Spain vs Russia 26:36 (12:16)
Russia have shown very strong form throughout Japan 2019, and confirmed that yet again in their final main round match as they defeated Spain with a decisive score line and controlled the entire 60 minutes. 
When Spain coach Carlos Viver called his first time-out in the sixth minute, Russia had already created a three-goal lead at 5:2. As the clock ticked on, the Olympic champions' advantage only grew. At the end of the first quarter, Russia held an 11:6 lead, helped in significant part by five goals at 100% accuracy from centre back Yaroslava Frolova. 
While Russia had strong support from goalkeeper Anna Sedoykina, who finished with 11 saves at a rate of 39%, Spain had trouble stopping their opponents' attackers. Viver changed between Darly Zoqbi de Paula and Silvia Navarro in goal, but neither had a decisive impact on the highly efficient Russians. 
In attack, Spain once again relied on the strong back-court players, with Alexandrina Cabral Barbosa, Alicia Fernandez, Nerea Pena and Mireya Gonzalez contributing most of their goals. 
After the half-time break, which saw a four-goal lead for Russia, the European vice-champions rapidly pulled further ahead. When Sedoykina saved a penalty in the 35th minute, she kept her side in front 19:13. Six minutes later, Russia hit a 26:16 advantage, which was ominous for Spain as a victory for Sweden later in the day will mean the semi-final place comes down to goal difference. 
Spain fought hard to reduce the deficit, playing seven-against-six in attack, but when the distance remained at eight inside the final 10 minutes, there was no doubt they would suffer a decisive defeat. 
hummel Player of the Match: Anna Sedoykina, Russia